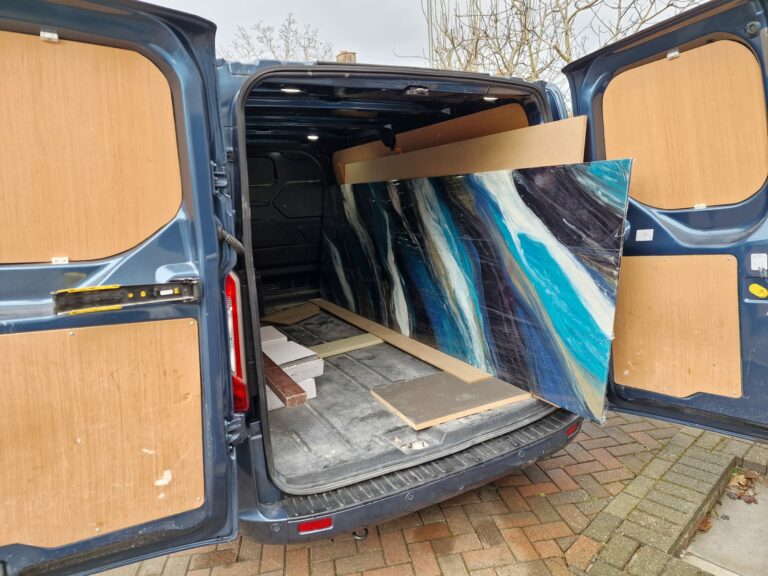 The Problem
Customer made contact as they were refurbishing their Tandoori restaurant and looking for a stunning commercial bar that would both look modern, vibrant and create a focal point to their restaurant.
The client already had an existing bar that needed replacing or modernising, but had been unable to find anything that ticked the boxes for the type of commercial bar they wanted, with all other materials and suppliers being plain in both style and colour. The owners knew of the key benefits and what can be achieved with epoxy resin, and also appreciated that they would need an extremely professional and experienced company to produce it to the high standards that they needed, and within the modest budget that they had. We were delighted to be the supplier of choice and create this unique commercial epoxy resin bar top and front panels.
Our Solution
Creating the commercial epoxy resin design bar for this Indian Tandoori restaurant involved several key steps.
1. Client Consultation: Understand the restaurant's aesthetic preferences and colour choices for the bar's design.
2. Design Concept: Develop a concept that incorporates vibrant, culturally relevant colours to complement the Indian theme.
3. Templating: Visited restaurant and created templates to be a perfect fit onto the existing bar
4. Surface Preparation: Prepare the bar top and front panel bases, ensuring they are smooth and free from imperfections, and prime.
5. Color Mixing: Carefully blend the selected pigments into the epoxy resin to achieve the desired colours.
6. Pouring Epoxy: Create the epoxy resin pigment design coat onto the bar top and front panel, ensuring even coverage and using learned techniques to create detail within the design.
7. Send images of the design created to client for sign off.
8. Curing: Allow the epoxy to cure for 48 hours ensuring a glossy finish.
9. Sanding and Polishing: Sand and polish the cured epoxy for a smooth, stunning, super gloss surface.
10. Delivery & Installation: Secured the bar top over the existing granite worktop, and fixed front panel in place, creating an inviting and culturally inspired focal point.
This meticulous process resulted in a visually stunning commercial epoxy resin bar, perfectly tailored to the restaurant's Indian Tandoori theme.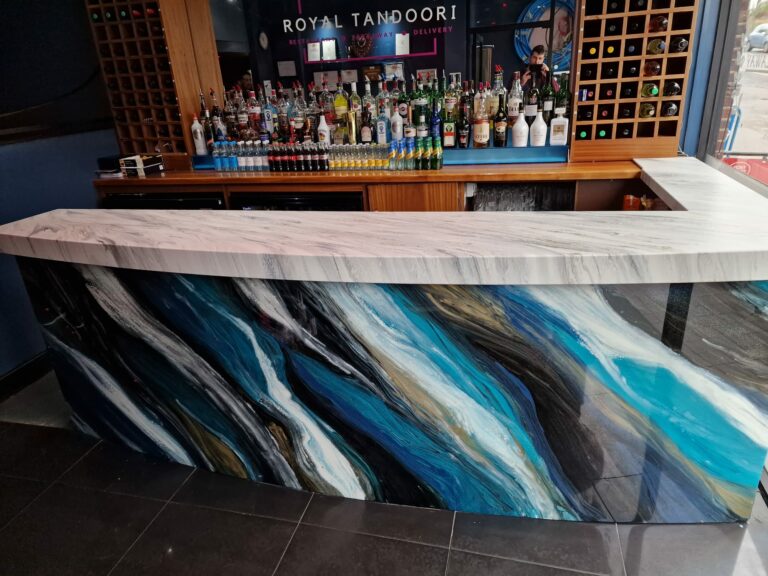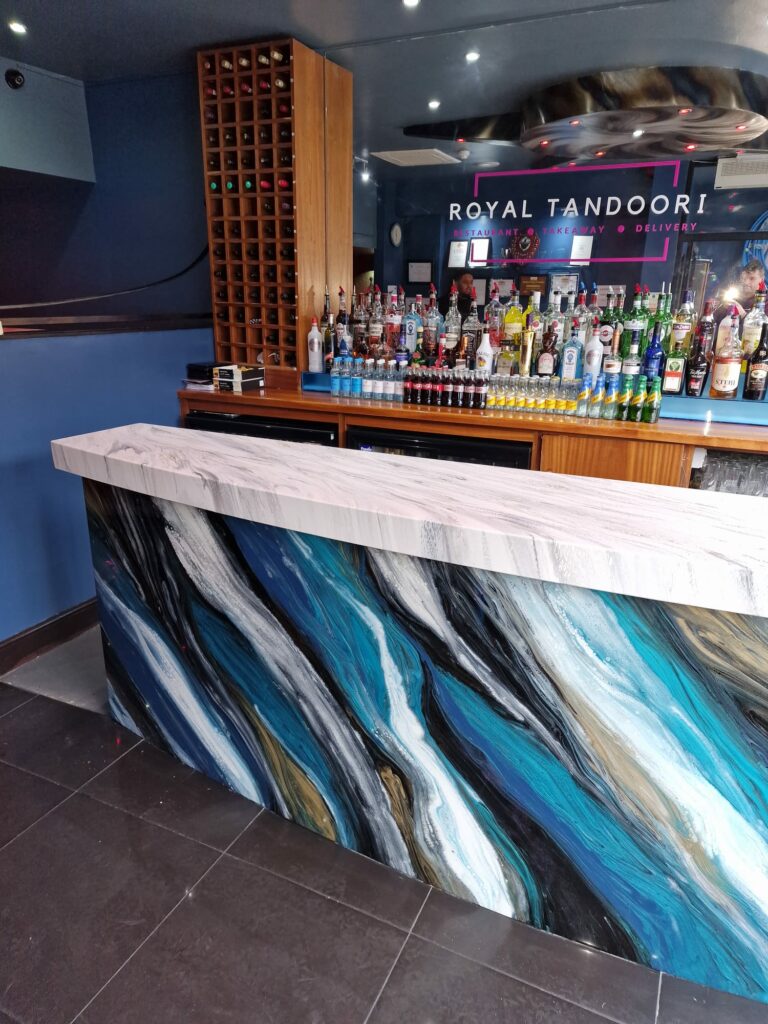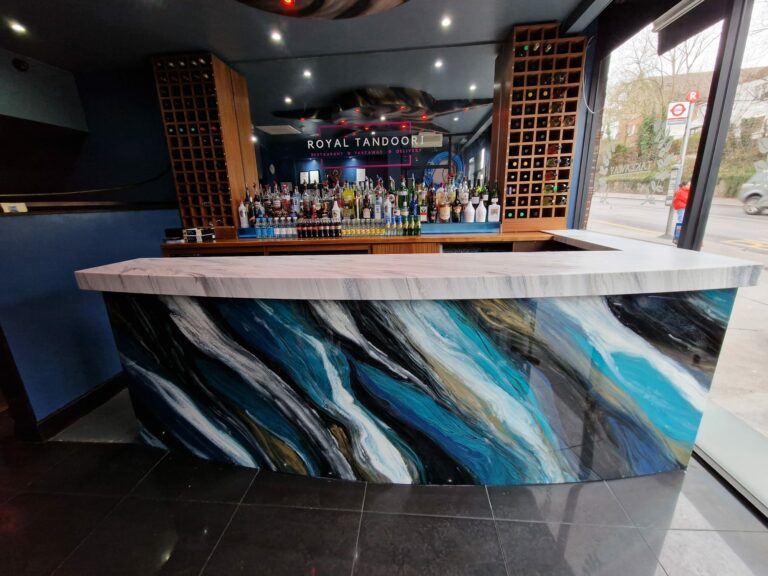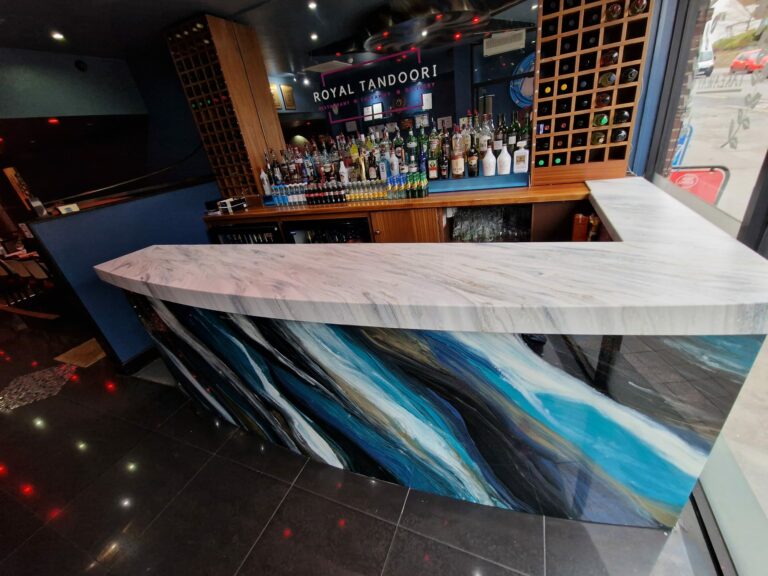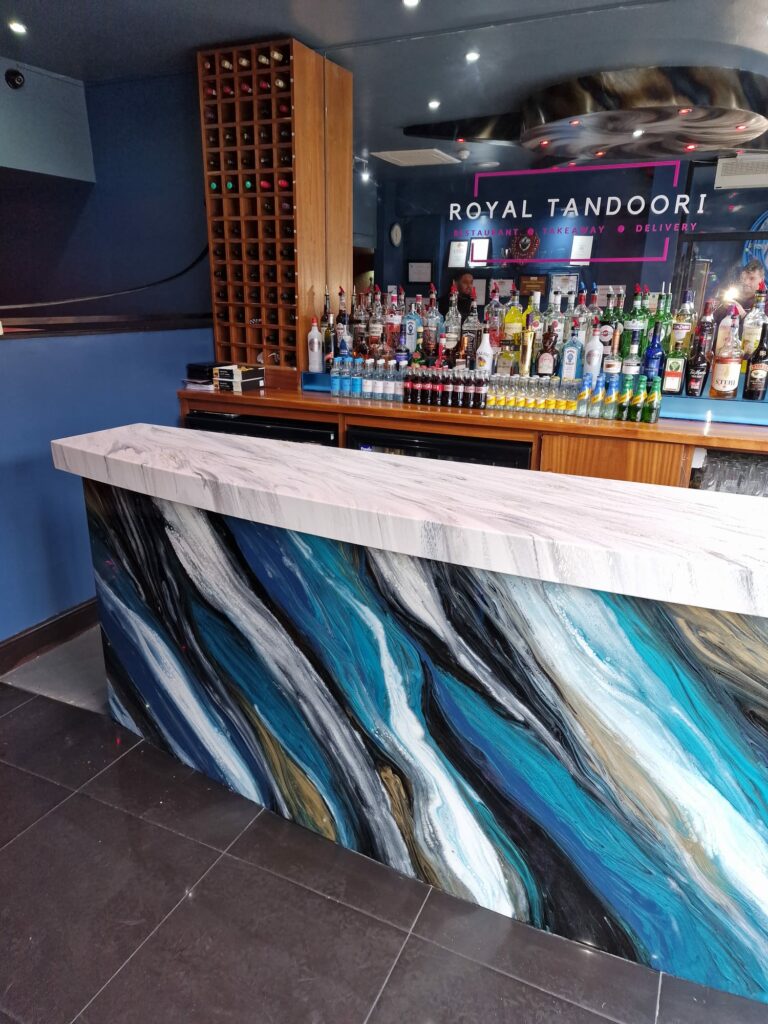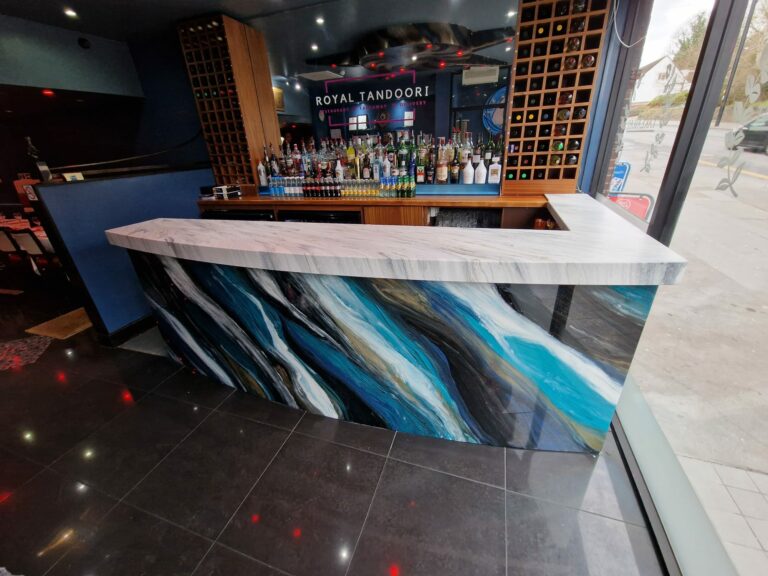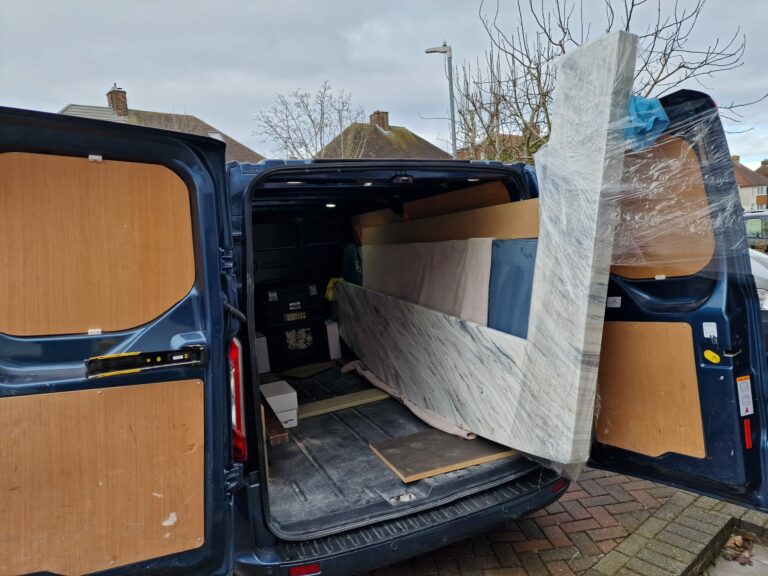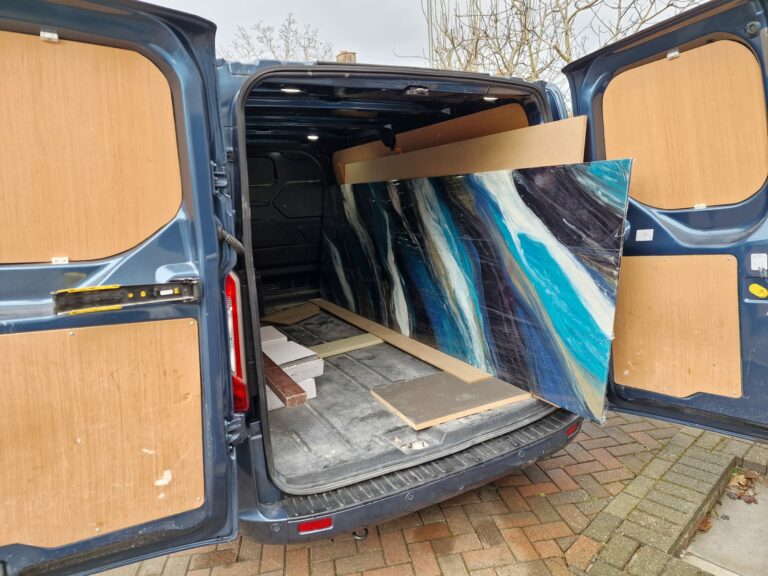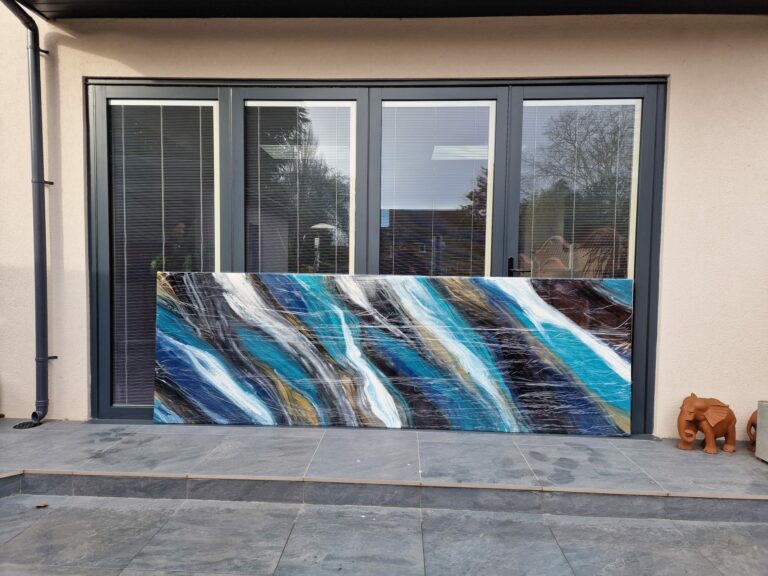 Further Questions?
If you have any questions at all about any of our existing or potential quality Home Statement products or services then please get in touch.
Get in Touch