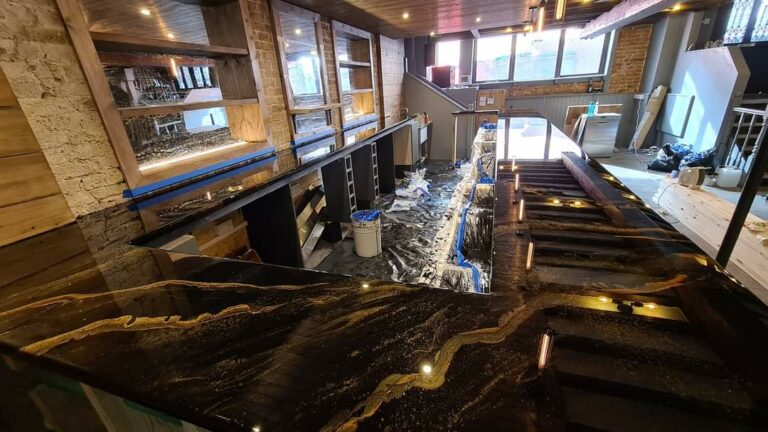 The Problem
Customer had initially commissioned another designer to create their modern epoxy resin bar top in Eastbourne, re-surfacing their existing cocktail bar. Unfortunately the initial designer was not experienced enough and made many errors resulting in a poor quality finish that was not up to standard. After seeing the quality of our professional epoxy resin works via the website and social media, the client got in touch to see if we could help with this epoxy resin bar top in Eastbourne. We were asked to complete an initial review to see if it was salvageable or what was required to get it to standard. The cocktail bar was due to re-open soon so we were going to be up against it so we re-shuffled our schedule to accommodate.
Our Solution
We planned a week into the schedule at a convenient time when the client could ensure no other building work was being done which would be creating dust as we would need to complete this work in situ.
Day 1 – The designer had to sand back the whole bar top area and prime once again.
Day 2 – Created a super stylish design to compliment the refurbishment that was taking place.
Day 3 – Applied super gloss coat (under customers request – alternative matt finish option available)
Curing time 48hrs
The customer was so impressed we were then offered 2 more cocktail bars to complete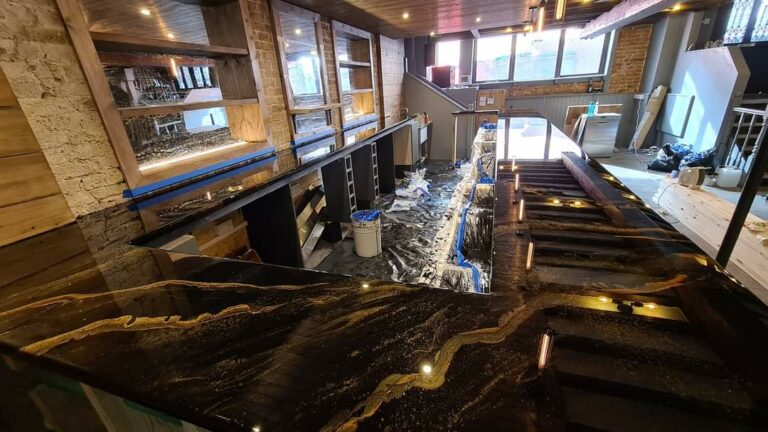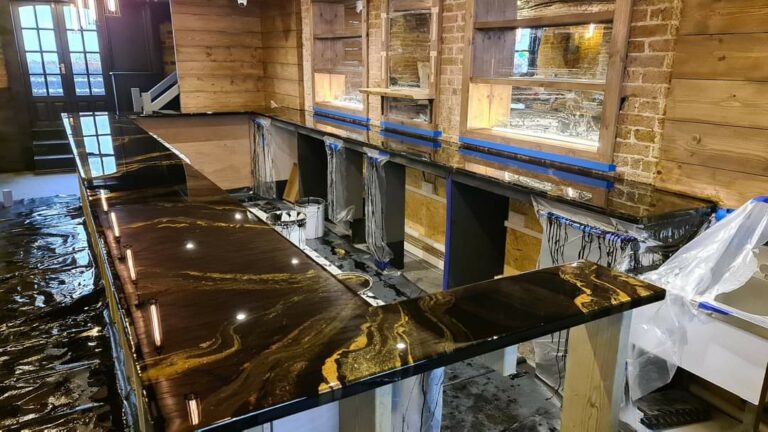 Further Questions?
If you have any questions at all about any of our existing or potential quality Home Statement products or services then please get in touch.
Get in Touch