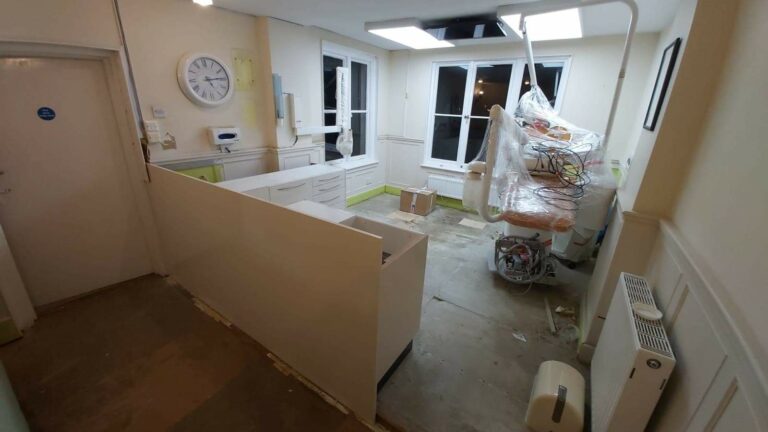 The Problem
This dated dental surgery needed updating within a tight deadline to limit the amount of days closed to its clients. There were clear expectations on the colour scheme preferred by Avi the dental practice manager. The Epoxy Resin worktops were going to be the centre piece of the room but needed to pull together all the other colours within the room, which included a turquoise sofa, aubergine radiator and orange dental chairs.
Our Solution
We were delighted when we were approached to complete this epoxy resin dental practice makeover in Borough Green. We discussed in length and showed various design options from some of our previous epoxy resin worktops and splashbacks completed, plus Avi the dental practice manager had visions of her own and between us all the design and colours were finally realised. The team were on site for 5 days, the floor and units went in and then the worktop design began. Day 1 – Worktop base cut to size and fitted for a perfect fit and then primed. Day 2 – the designer created the unique epoxy resin design using around 6 different colours and 20 effects. Day 3 – finished off with a stunning super gloss finish, poured in one go to ensure a perfect seamless surface with no joins, and then allowed to dry in a dust free environment. During the 5-day project the ceiling was painted, walls were totally transformed with luxury wallpaper and lower wall cladding painted in Cornforth white, new statement radiators plumbed in, new lighting and remedial work, finished off with added touches of design using 12 feather multi prints from Oka.com. The feedback we have had from this epoxy resin dental practice makeover in Borough Green has been overwhelming and we are looking forward to completing the next one.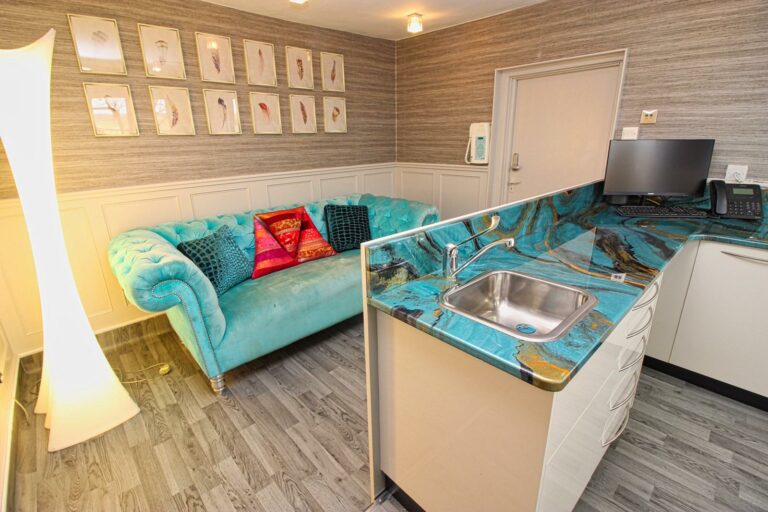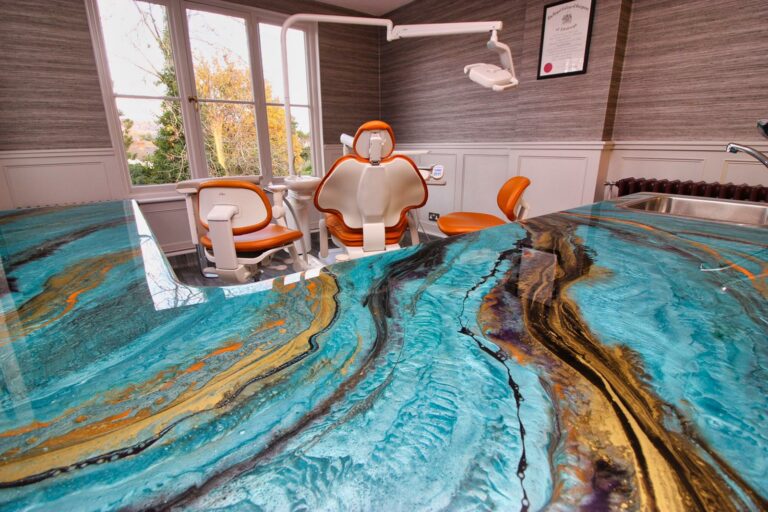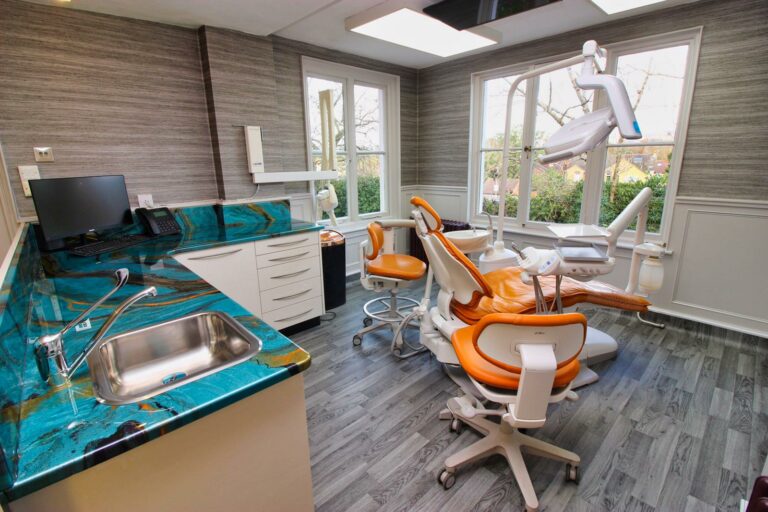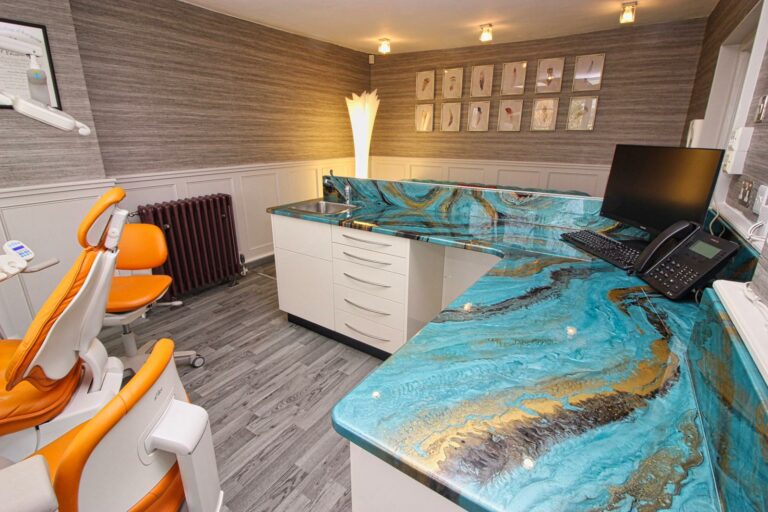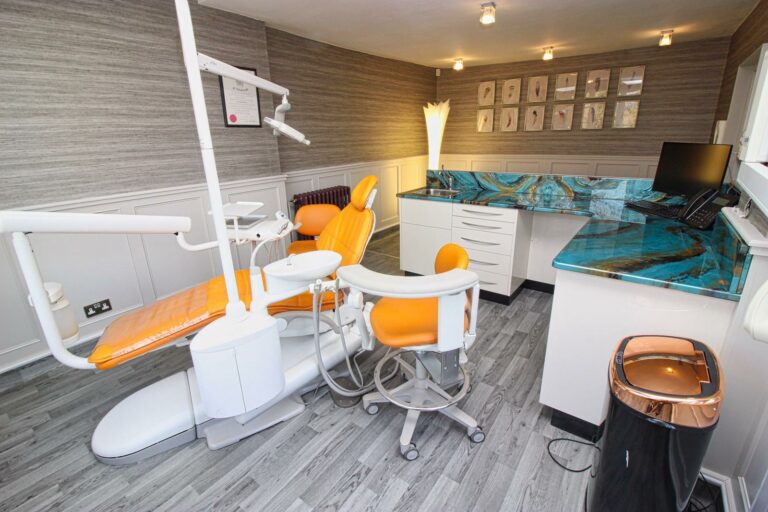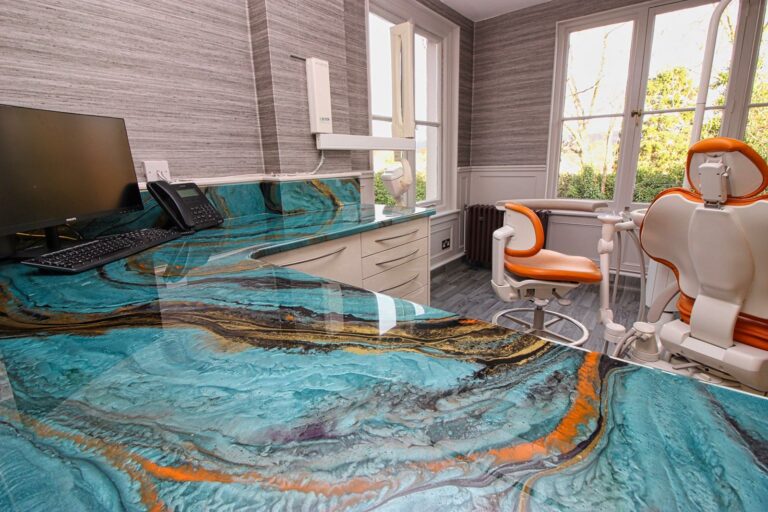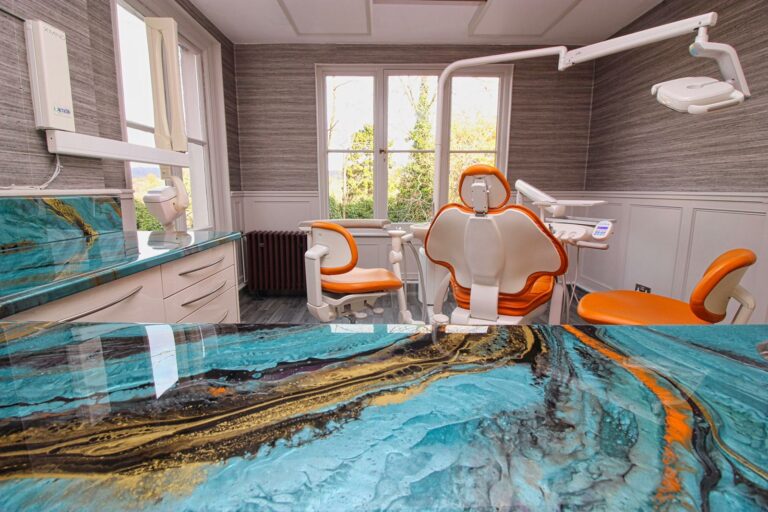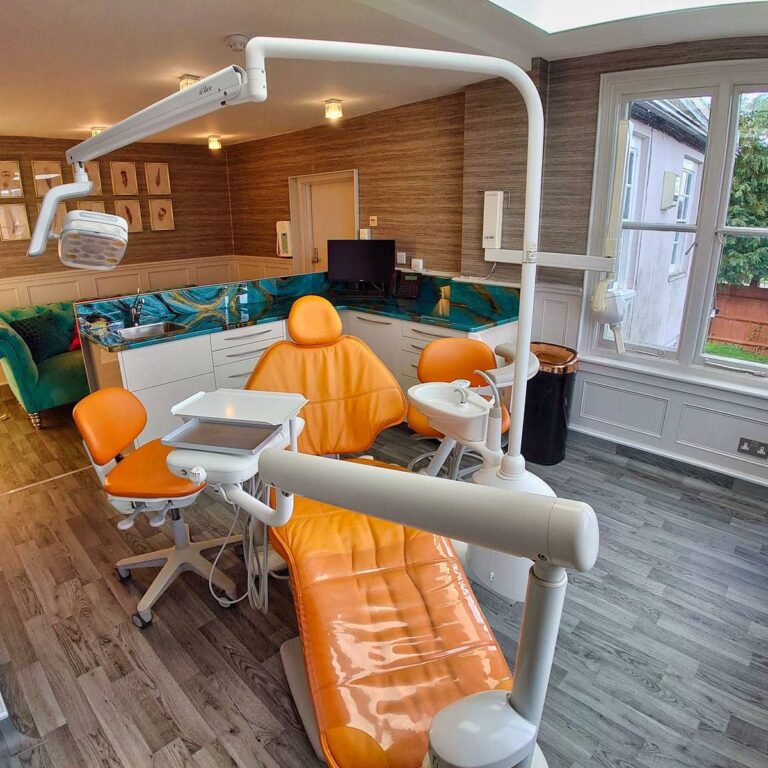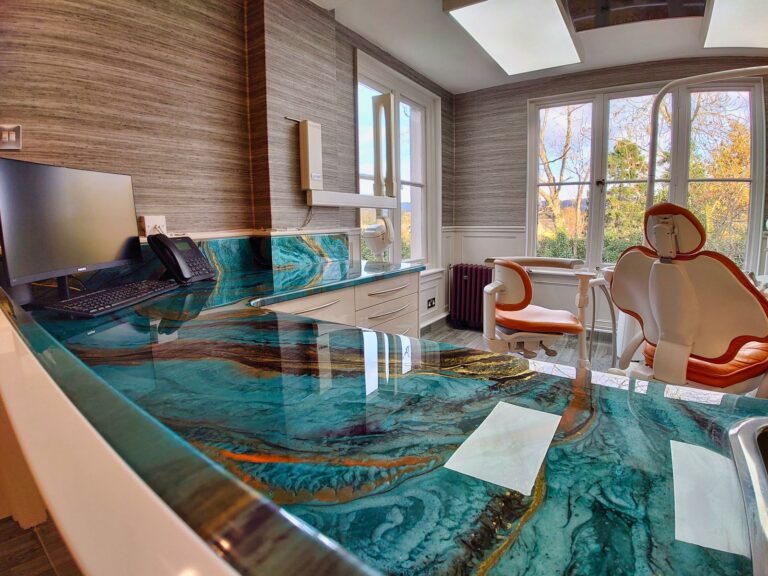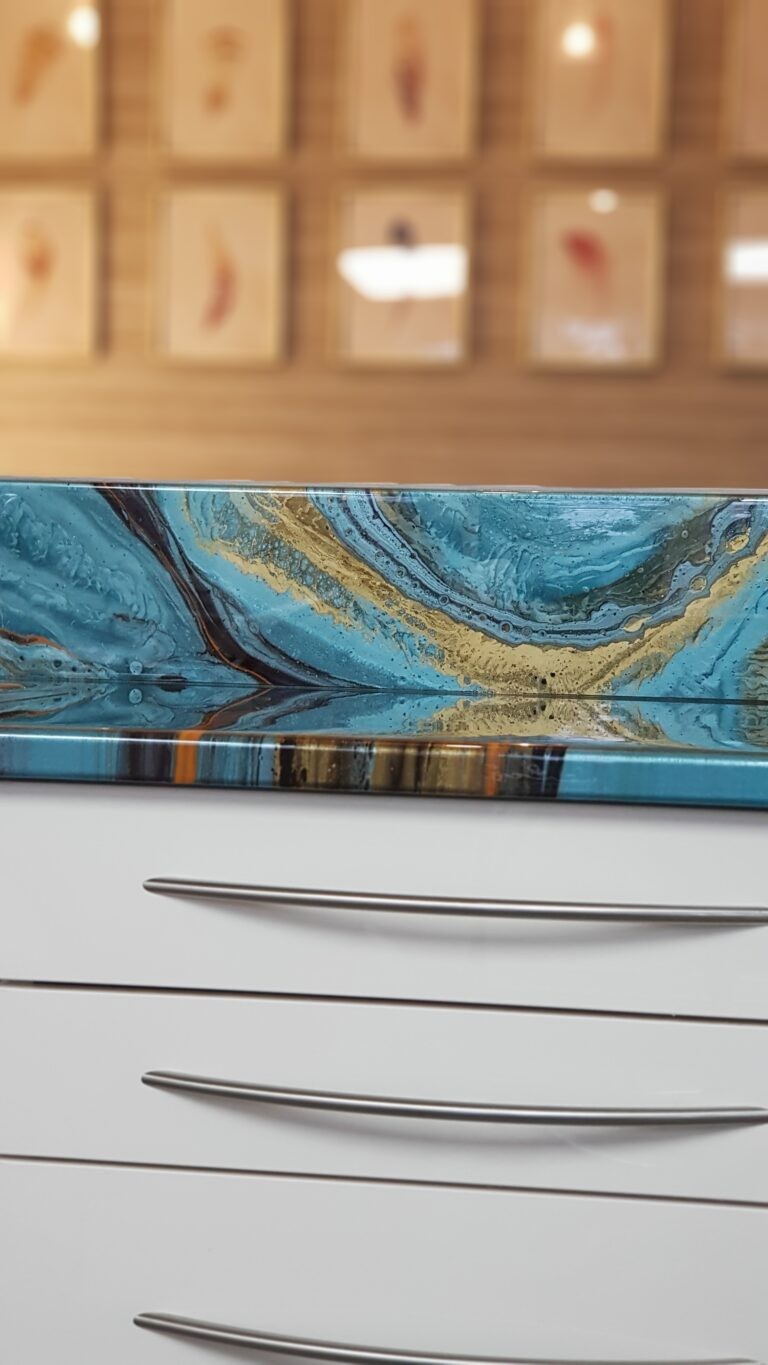 Client's Testimonial
Nigel and Mindy helped me transform my surgery at my dental practice. My design was extremely specific, with great attention to detail. They helped with colours, contours, as well as the more technical decisions regarding co-ordination of plumbing, heating and electrical aspects of it. On budget, and more importantly, on time! Highly recommended!
Avi Riley
Epoxy Resin Dental Practice Makeover in Borough Green
Further Questions?
If you have any questions at all about any of our existing or potential quality Home Statement products or services then please get in touch.
Get in Touch