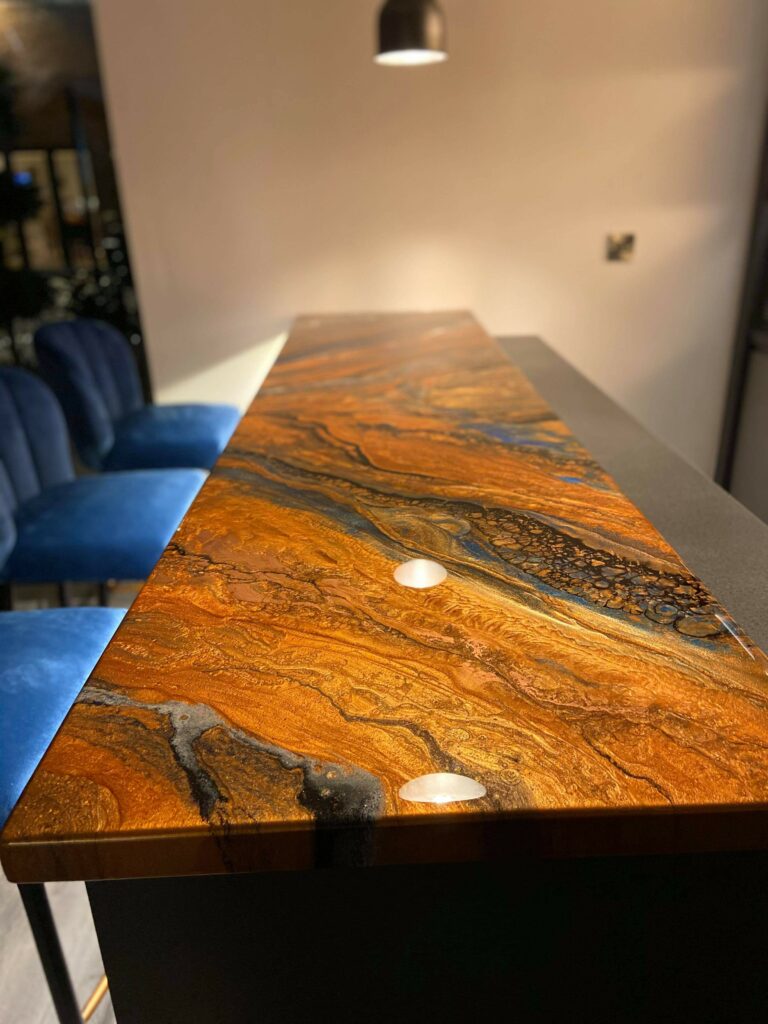 The Problem
Customer had a vague colour pallet in mind as they had previously purchased the chairs for the home bar setup. She had been inspired by previous designs that she had seen our designer produce and wanted something that looked bold and impactful, yet with a touch of class.
Our Solution
After consultation with the designer, a colour pallet was agreed. As there were no cut outs required the epoxy resin worktop and bar panels were able to be produced in the workshop and then just delivered to the customer and installed making this a cheaper option for them. The bases for the bar top and front panel were laid out in the workshop together and created at the same time to ensure the same mix of resins and colours were poured, and same techniques were used for both, for continuity of design. This Stunning Epoxy Resin Home Bar Near Bromley was created within the week and installed ready for a big birthday surprise.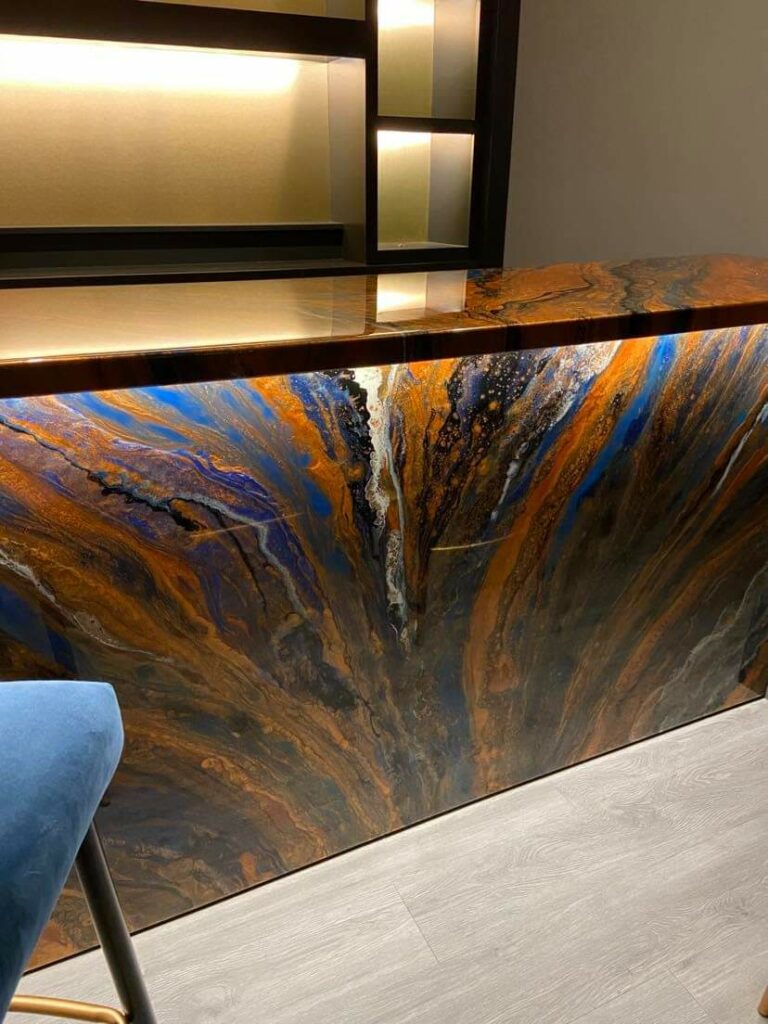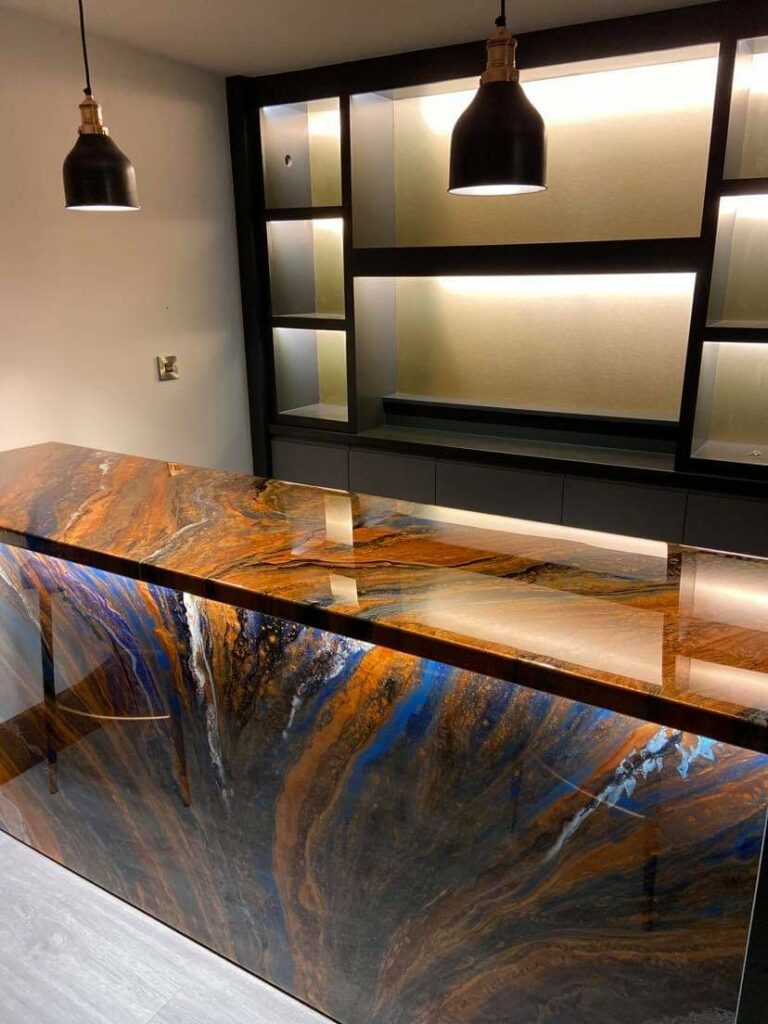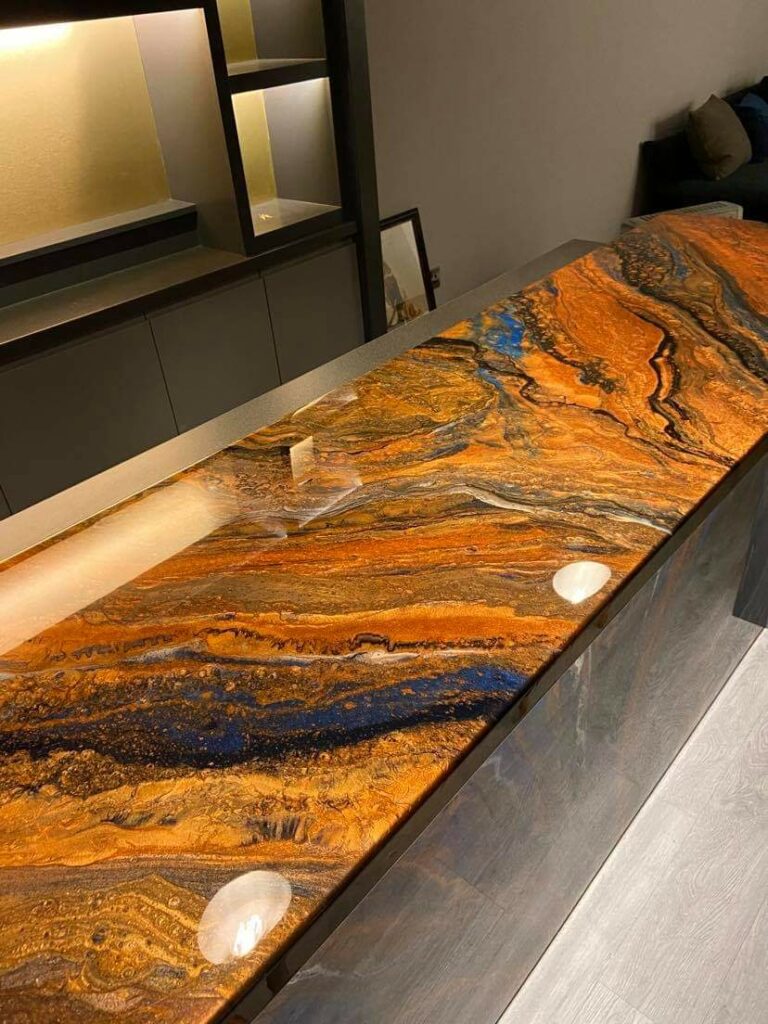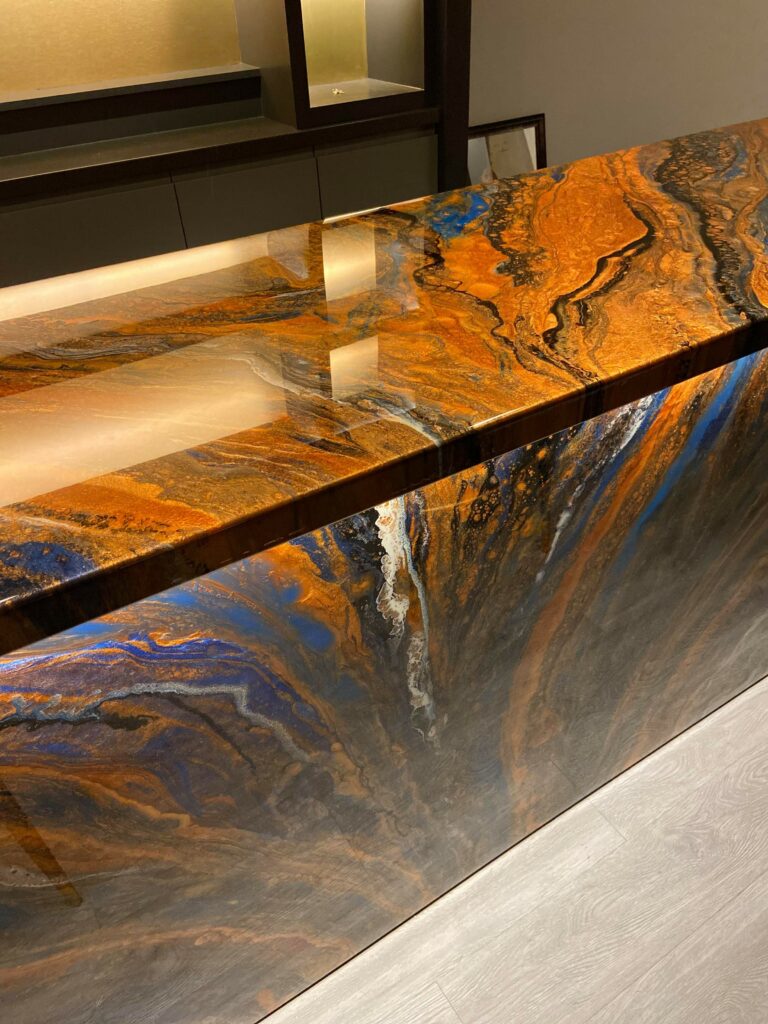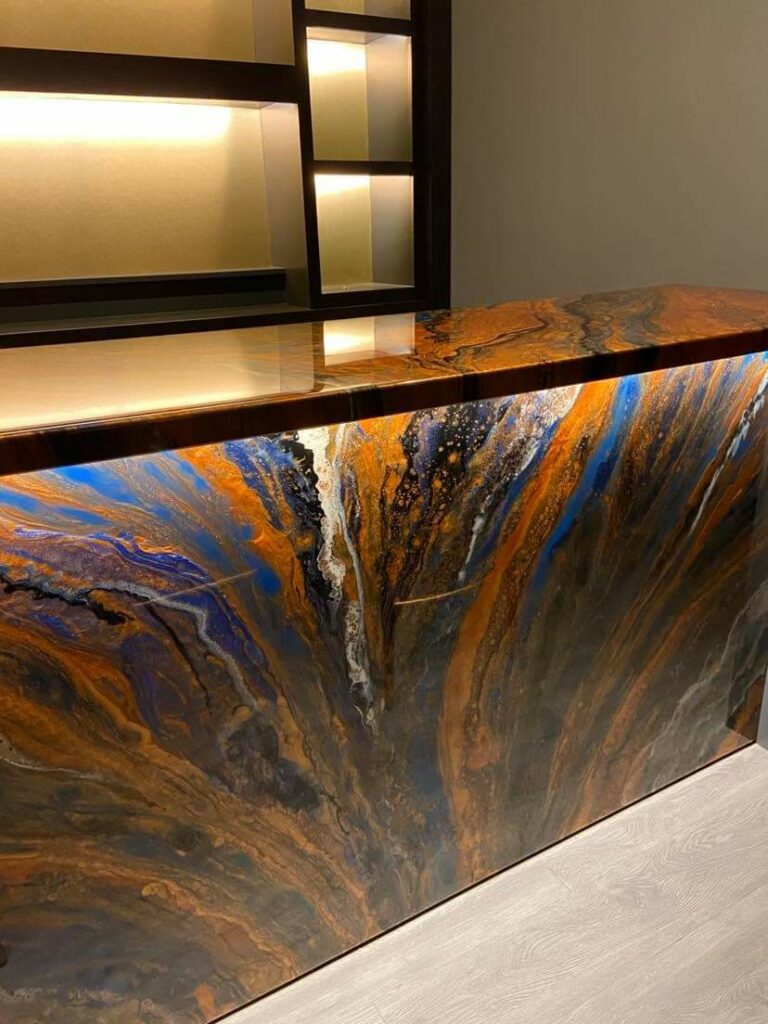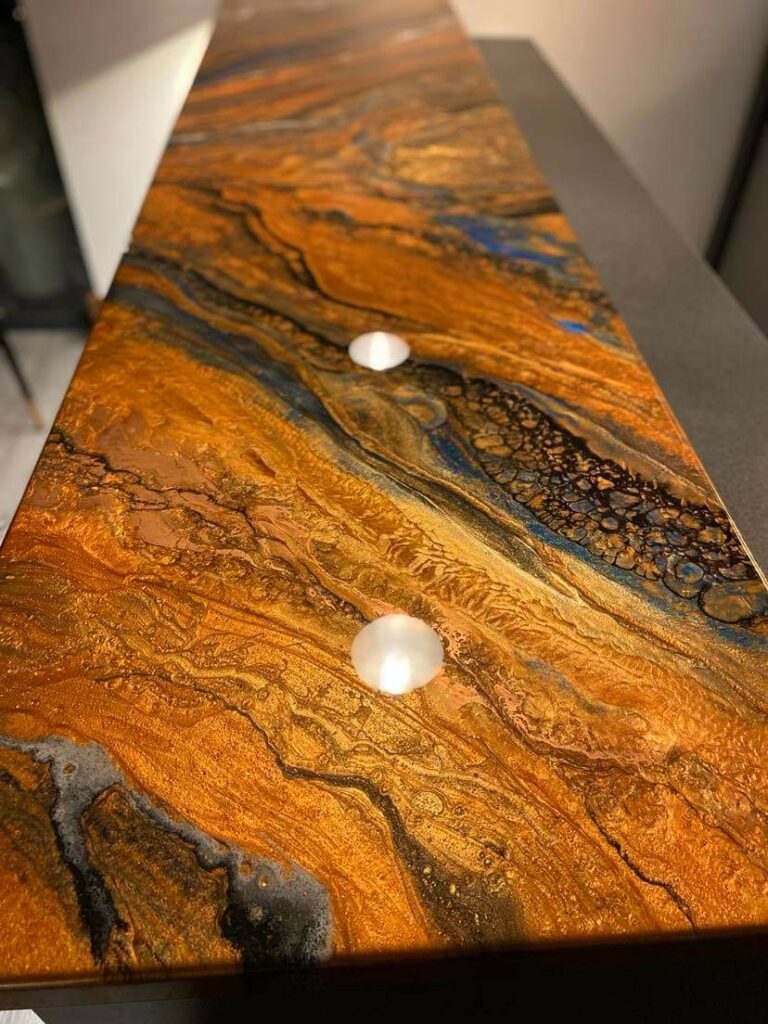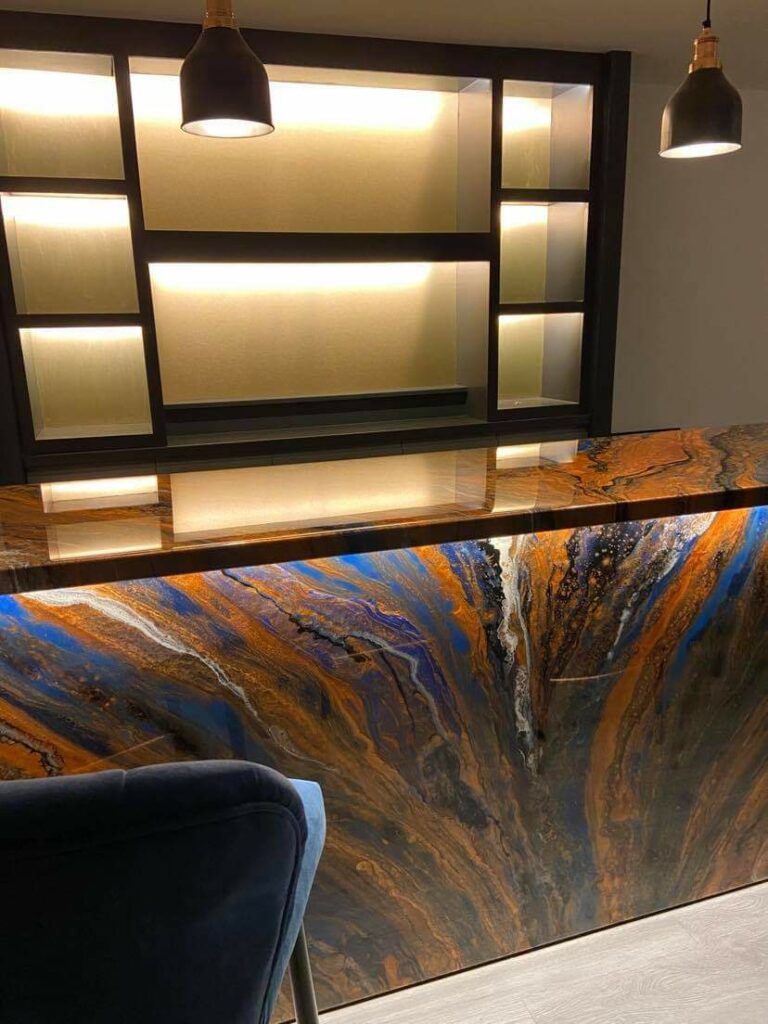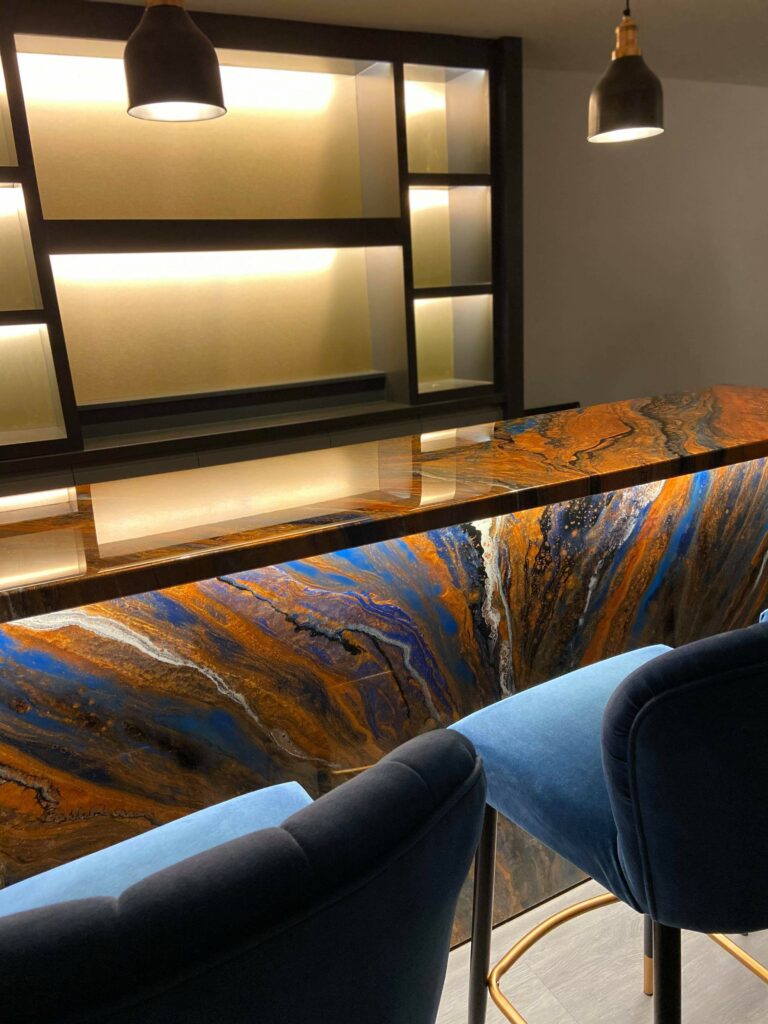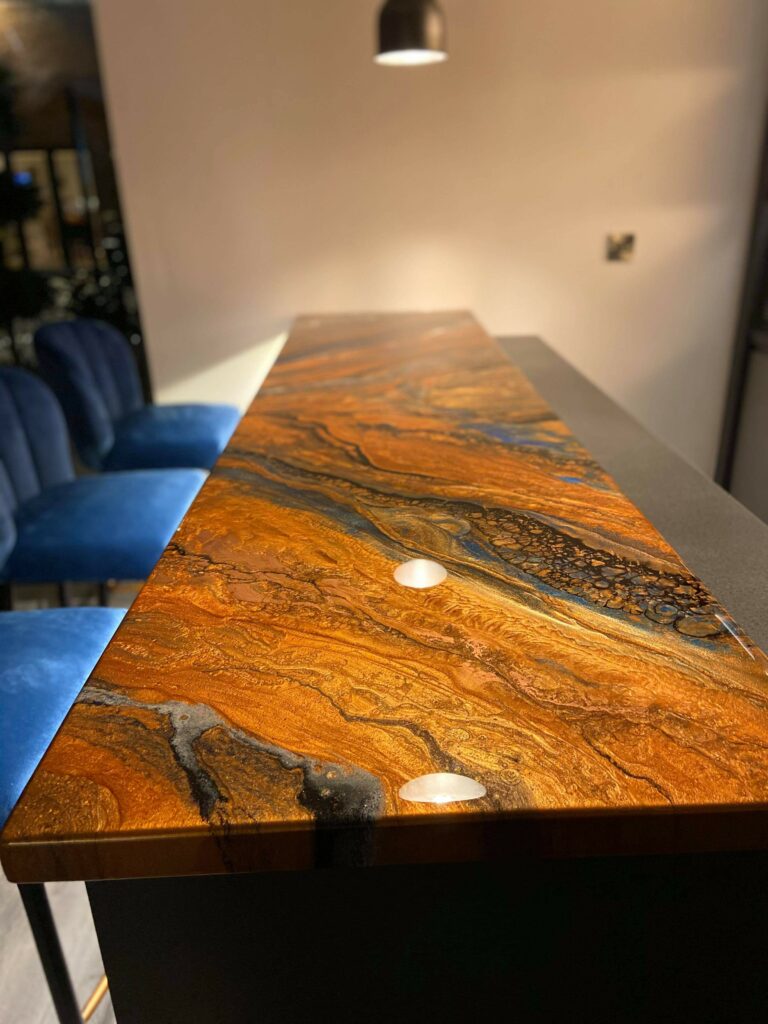 Further Questions?
If you have any questions at all about any of our existing or potential quality Home Statement products or services then please get in touch.
Get in Touch