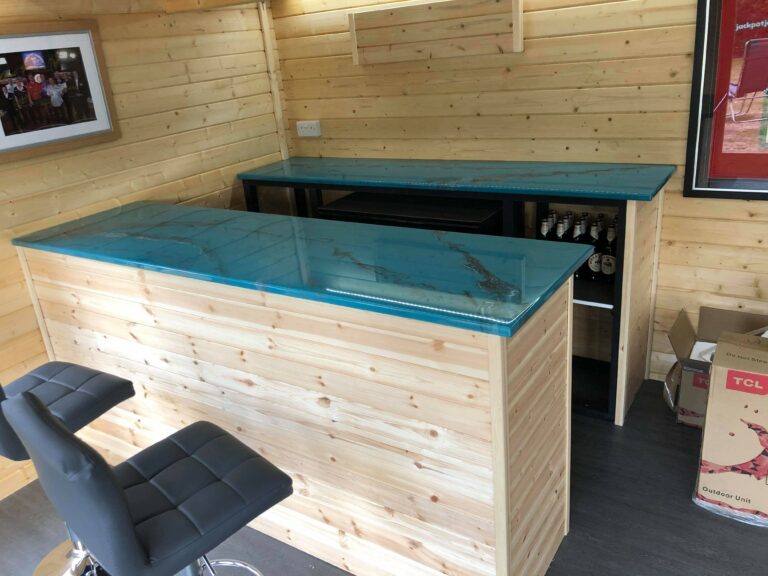 The Problem
Approached by the customer to commission a production of 2 epoxy resin bar tops to compliment the home bar he was creating with his son in his new log cabin. He was looking for something unique and stunning as a statement piece to lift the design of his home bar.
Our Solution
The customer provided us with the exact measurements and how many finished edges he would need. We showed him lots of pictures of previous epoxy resin designs, of previous epoxy resin home bars and epoxy resin worktops, after which he chose the colours that he liked and mix of styles for the design. As they were 2 separate pieces with no cut-outs required we were able to produce them both in the workshop and the customer chose the delivery only option and install himself.
Day 1 – both worktops were primed ready to take the resin
Day 2 – coloured resin design coat was applied
Day 3 – super gloss top coat was applied
Curing time was 48hrs in a warm, dust free environment.
This epoxy resin home bar near Maidstone is now being enjoyed all year round by family and friends.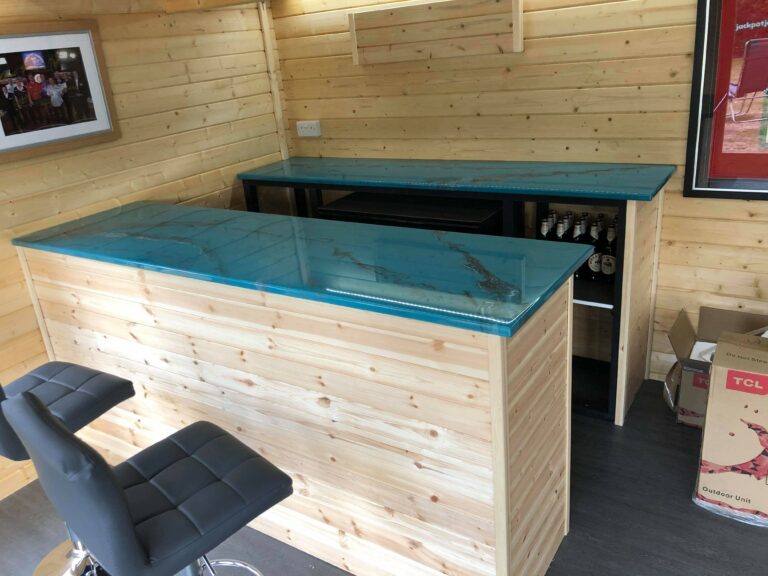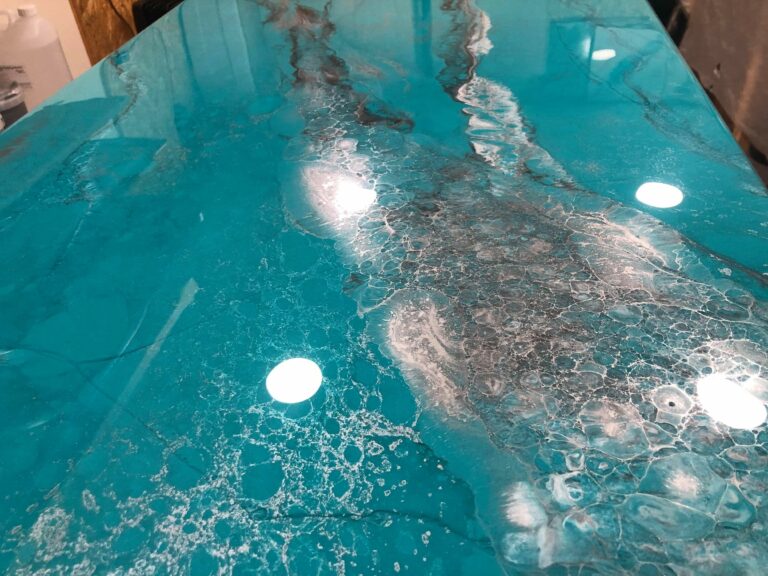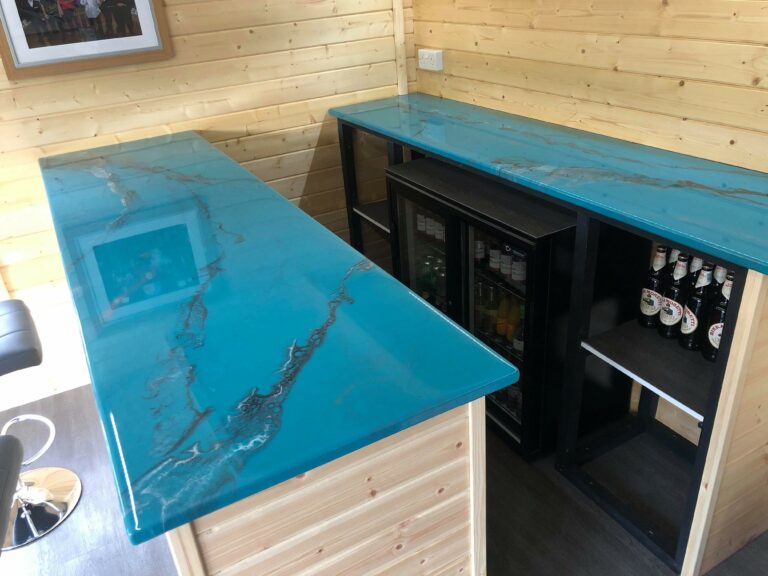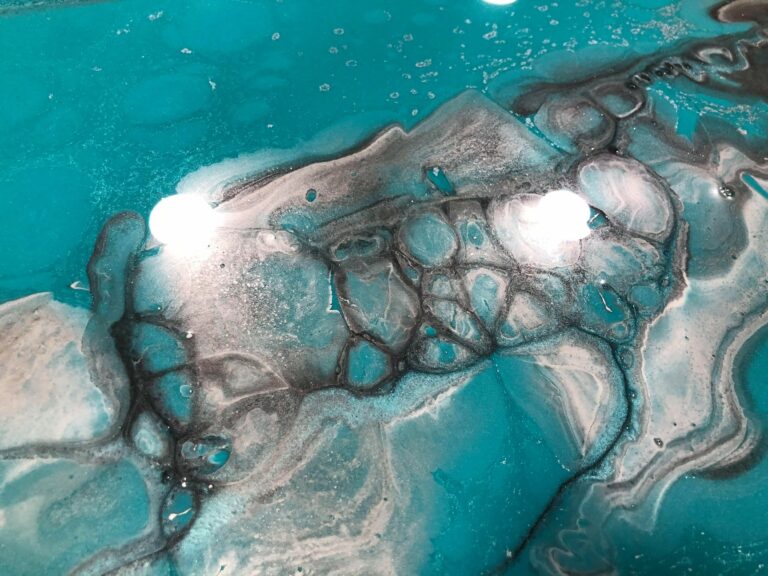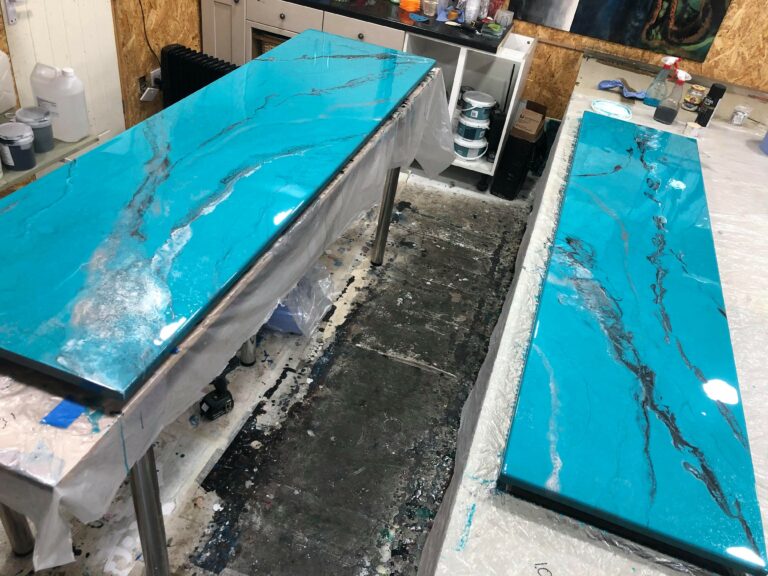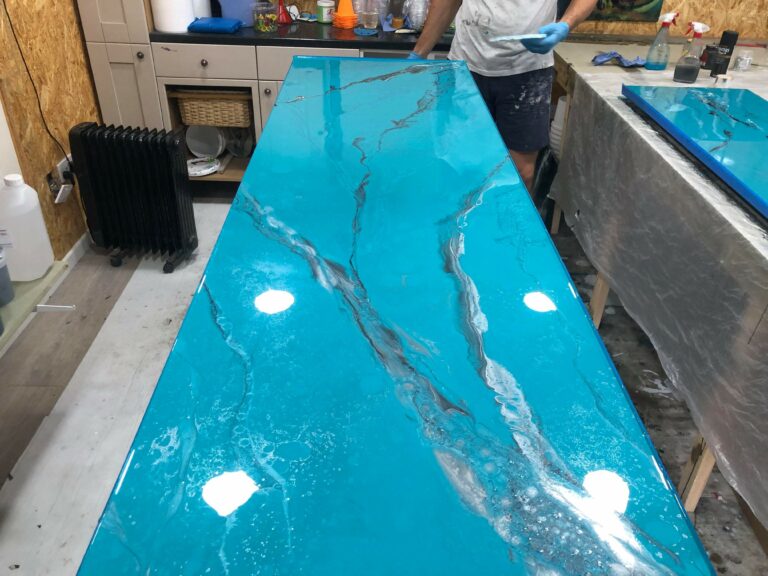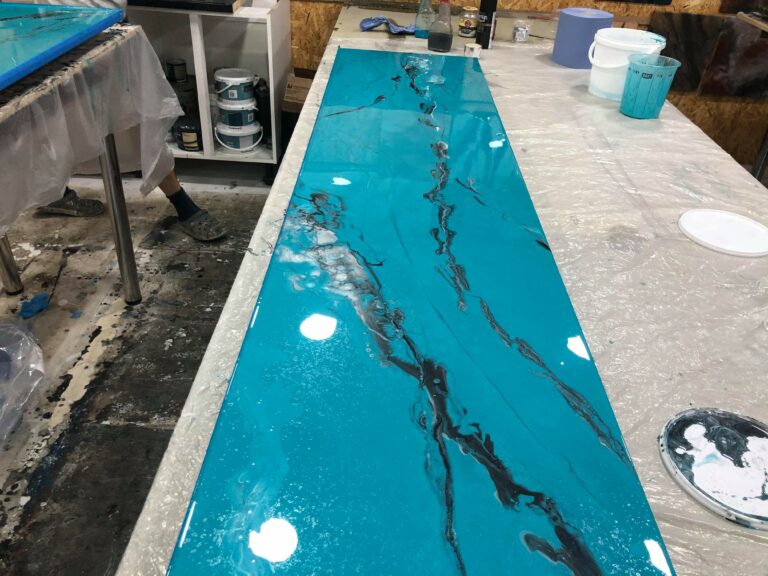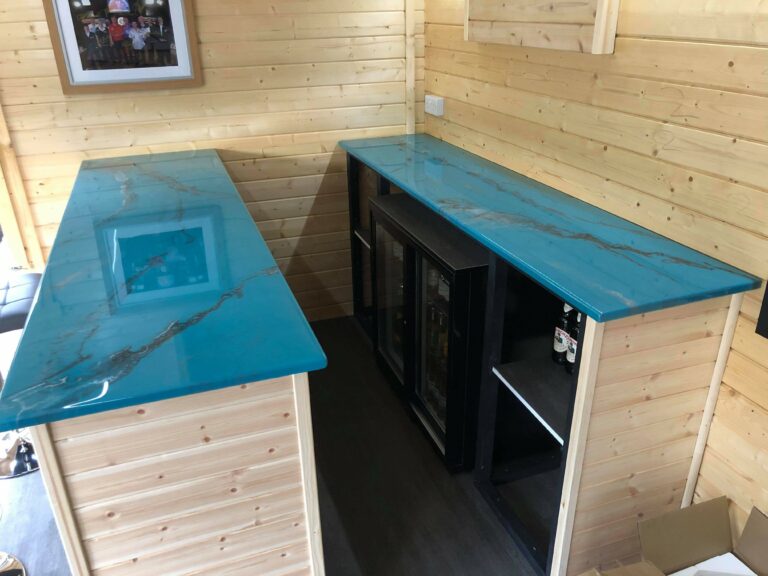 Client's Testimonial
Bar tops look great, we wanted something a bit different and these were definitely what we were looking for, and the colour is amazing. Thank you
Martin
Epoxy resin home bar tops
Further Questions?
If you have any questions at all about any of our existing or potential quality Home Statement products or services then please get in touch.
Get in Touch