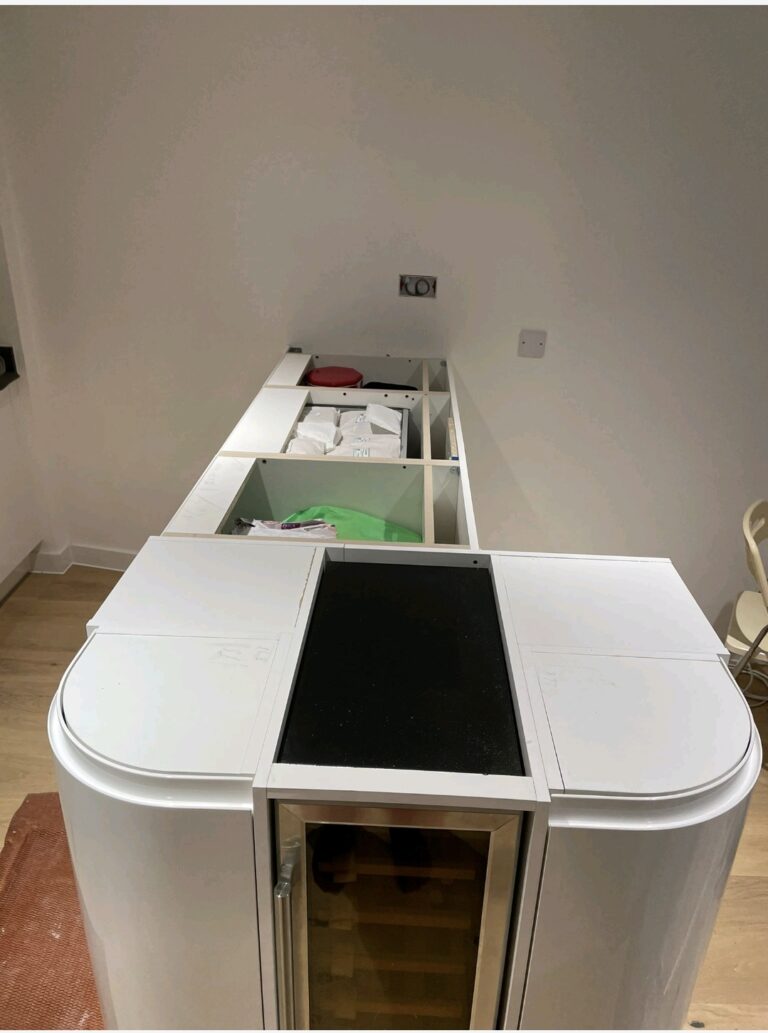 The Problem
Customer had installed a new kitchen island and was looking for an island worktop that could be a statement piece for the kitchen and really stand out. After looking at the traditional types of worktops they had not found anything that they liked, or thought would give them the wow statement that they desired. Being frustrated they came across our unique design epoxy resin island worktops and knew straight away that this could give them the solution to what they were looking for.
Our Solution
This project was music to our designers ears, making something unique and stand out is where his passion secretly lies. We began by understanding what the customer's vision was for their epoxy resin island worktop in London. They were clear on what colours they wanted to include within their epoxy resin island worktop, and then they enquired if we could include some LED lights into the epoxy resin island worktop. Having LED lights mounted under worktops isn't unusual, however they are usually installed just under the edge of the worktop, projecting light down from underneath the epoxy resin worktop. However, this time we were asked if we could create a unique epoxy resin island worktop where the led lights shine through the middle of the worktop, projecting light upwards through the worktop itself.
To ensure a perfect fit, our designer visited the customers home and created templates for both the epoxy resin island worktop and kitchen splashback. The templates were then taken back to the workshop and both the unique design epoxy resin worktops and epoxy resin splashbacks were made using an array of colours and mastered techniques. The LED light system, which can change colour at the touch of a button was installed within the worktop.
On initial completion of the design, photos and videos were taken and sent to the customer to ensure they were happy with the epoxy resin designs before the final top coat was applied.
The customer was delighted with the design and once completed the epoxy resin island worktop in London along with the unique design epoxy resin splashback in a subtle design was delivered and installed in the customers home in Edgware, London.
The workshop is based in North Kent however we service Kent, London, Surrey, Essex, Sussex and parts of all surrounding counties for a map of our usual coverage area please click on 'this link' to take you to our google business page, however we are happy to discuss travelling further for larger commercial projects.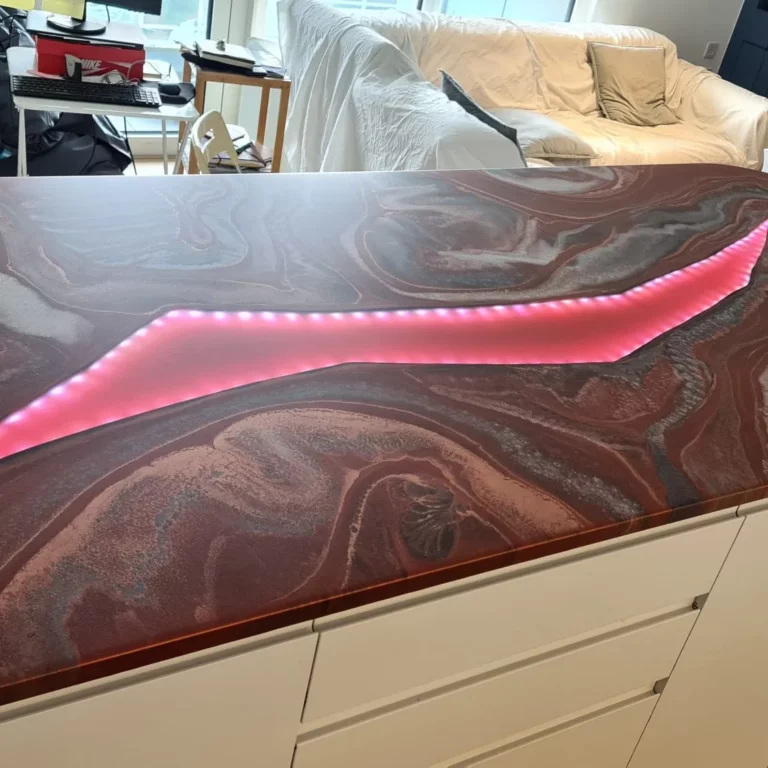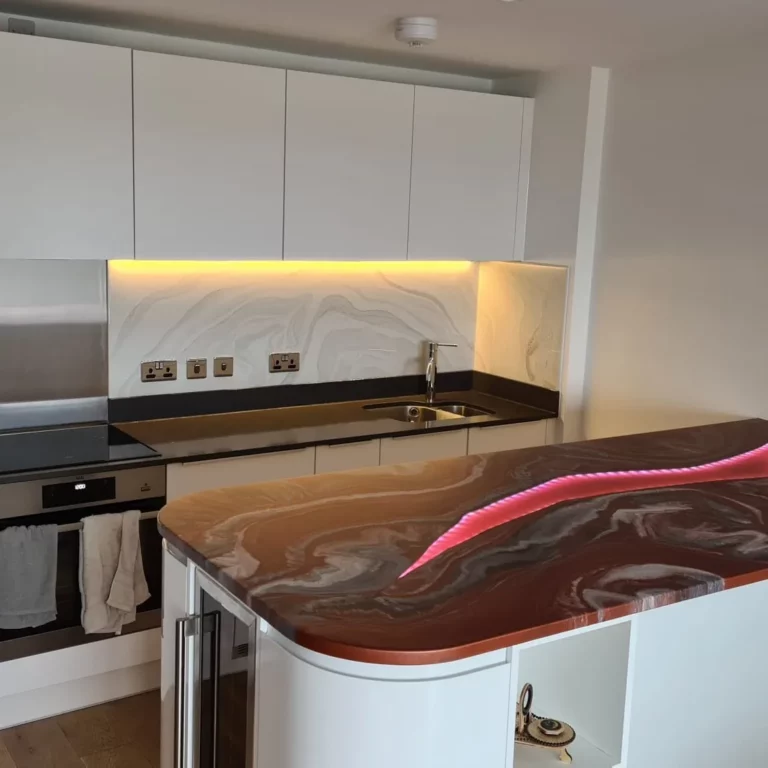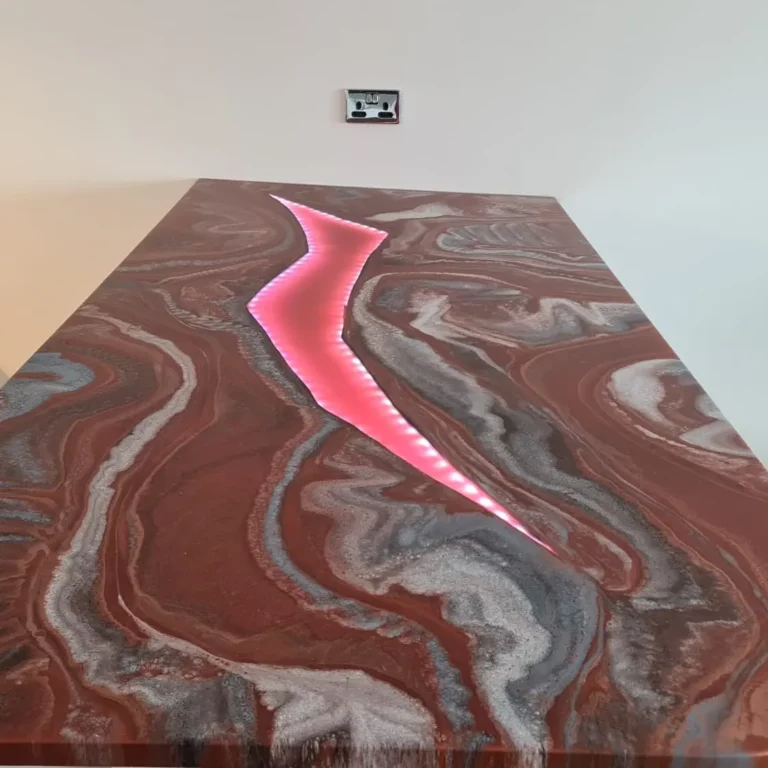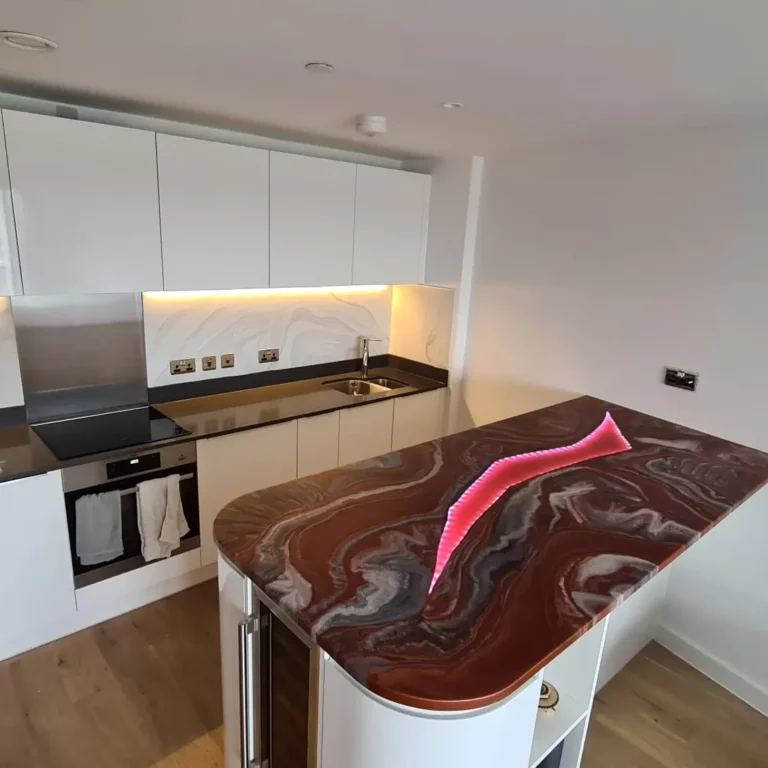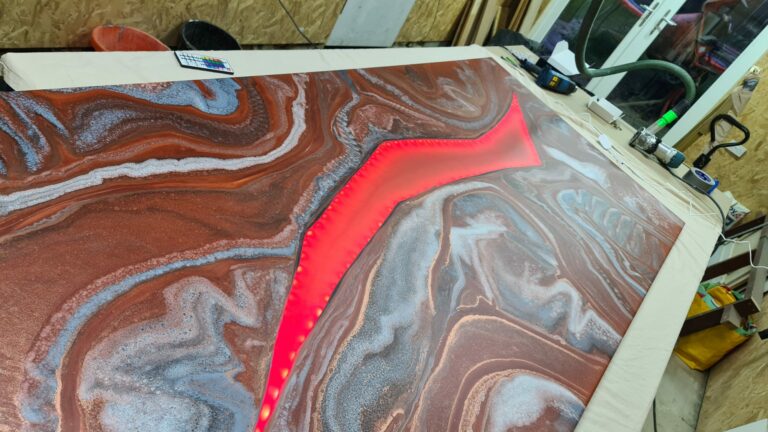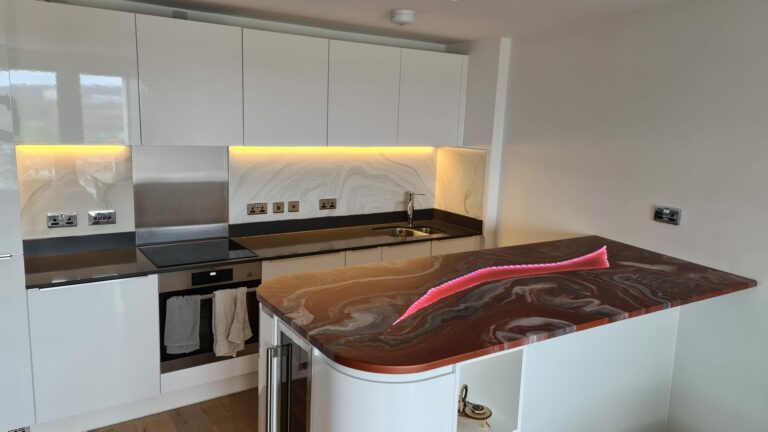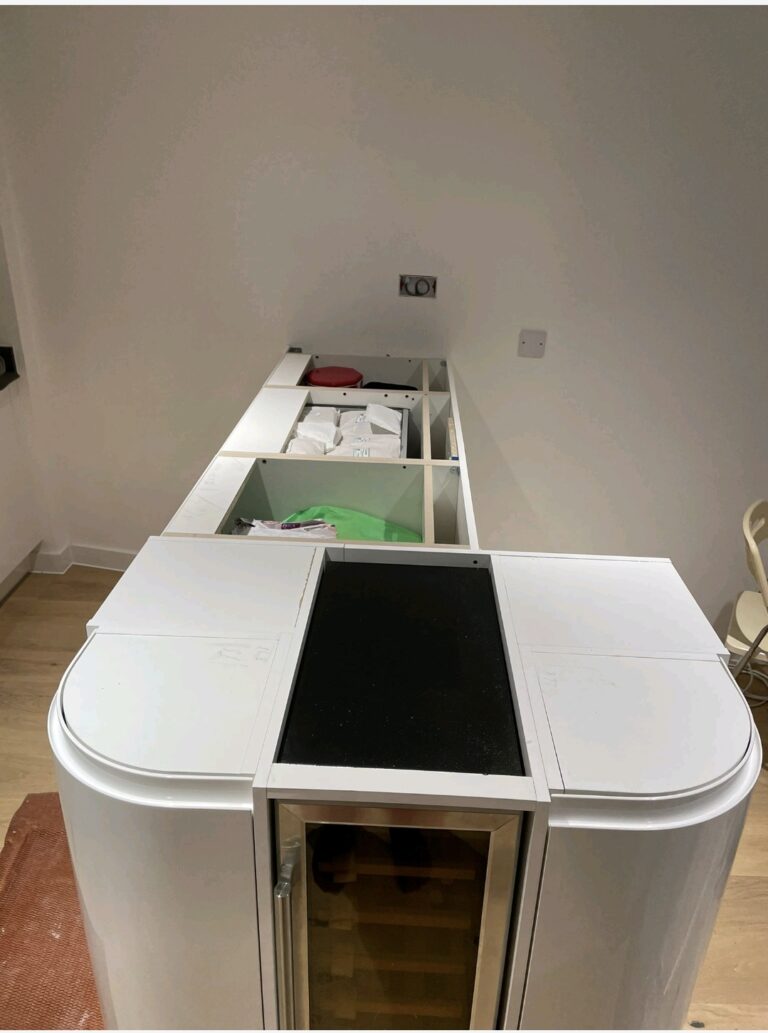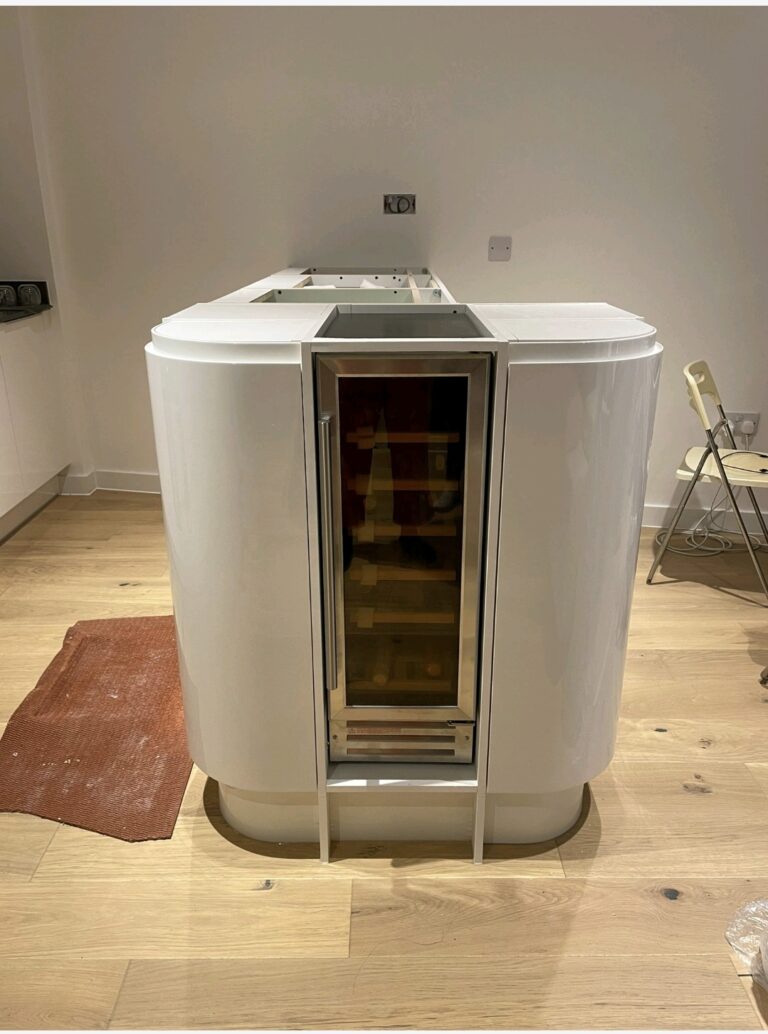 Further Questions?
If you have any questions at all about any of our existing or potential quality Home Statement products or services then please get in touch.
Get in Touch