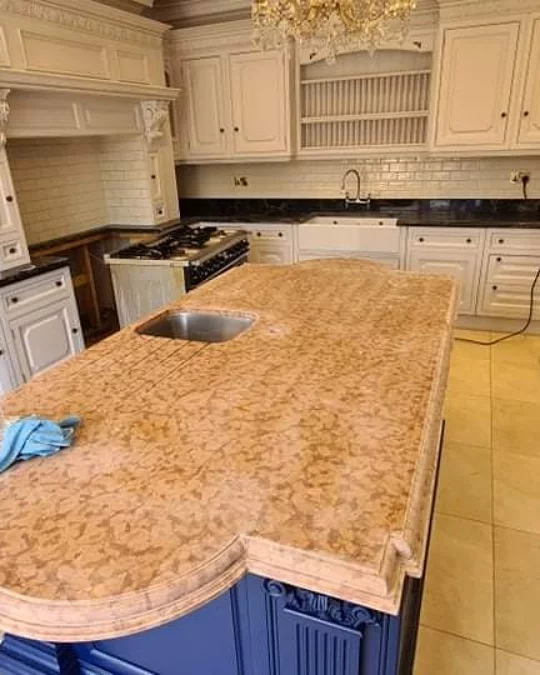 The Problem
Our customer contacted us as they were looking for a professional resin design company to transform their outdated kitchen into a modern, contemporary kitchen. They had a large kitchen island as a centre piece to their kitchen, however, though it contained a luxury granite worktop, it was outdated and dull, and they wanted to modernise their kitchen using some brighter and more modern styling of both material and colours. They initially were considering replacing their worktops with another granite worktop or quartz worktop, along with other kitchen remodelling options, however they came across the work that we do with epoxy resin and fell in love with the effects and quality of epoxy resin worktop designs that we can offer.
Our Solution
We offered a quick quote for the epoxy resin worktop solution based purely on photos that our customer sent. We offered inspiration of possible epoxy resin design options and answered various questions that our customer had. Within days our valued customer had agreed the price and our epoxy resin designer was consulting with them over designs and colours that they wanted to have included within the epoxy resin island worktop design. It was agreed for an epoxy resin design based on a very popular marble effect but utilising the key benefit of epoxy resin worktops in that they could influence not only the quantity and thickness of the veins but adding in multiple effects only possible with a talented epoxy resin designer, and additional colours including stunning metallic gold highlights.
If you are interested in having your own epoxy resin island worktop resurfaced with epoxy resin, or epoxy resin worktop made from scratch if  it's for a new installation then please get in touch with us at Home Statements for your FREE QUOTE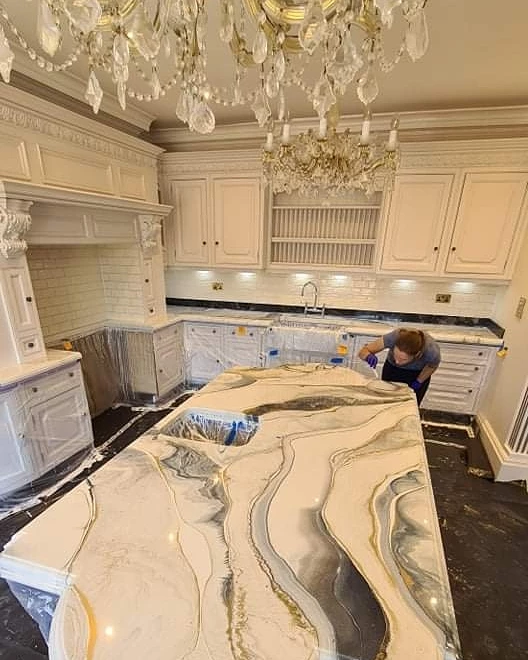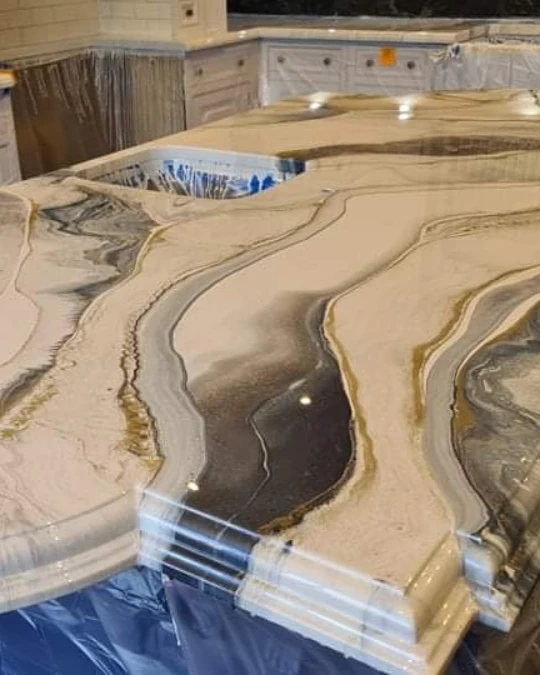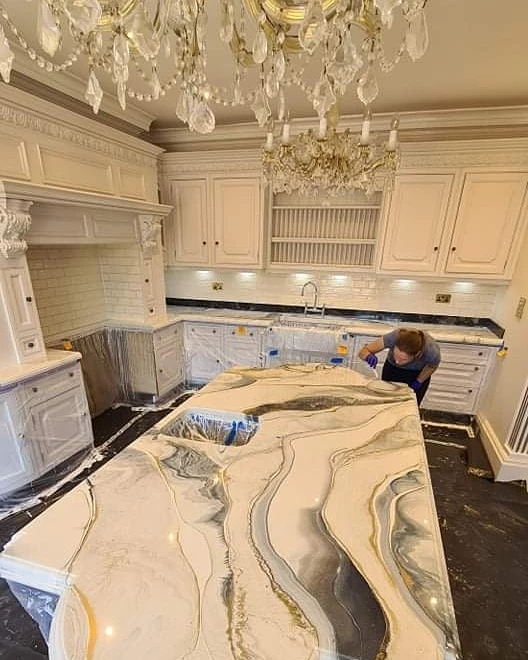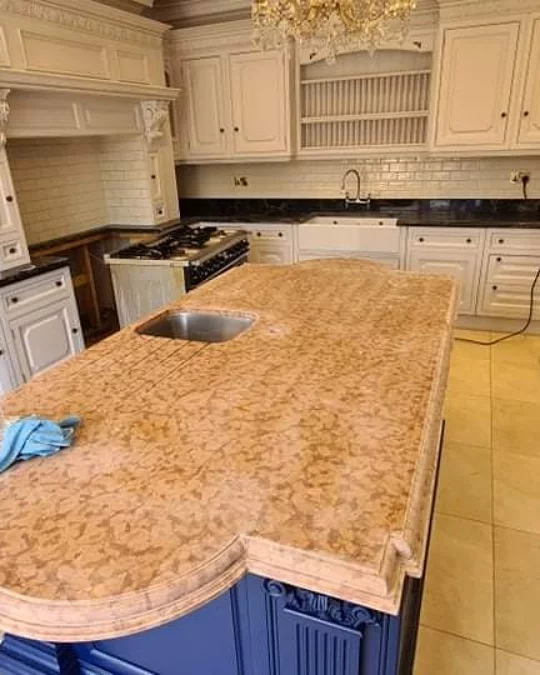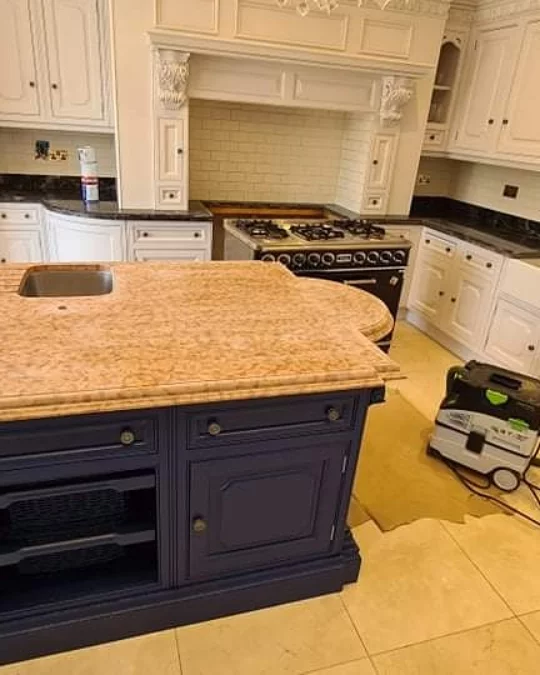 Further Questions?
If you have any questions at all about any of our existing or potential quality Home Statement products or services then please get in touch.
Get in Touch