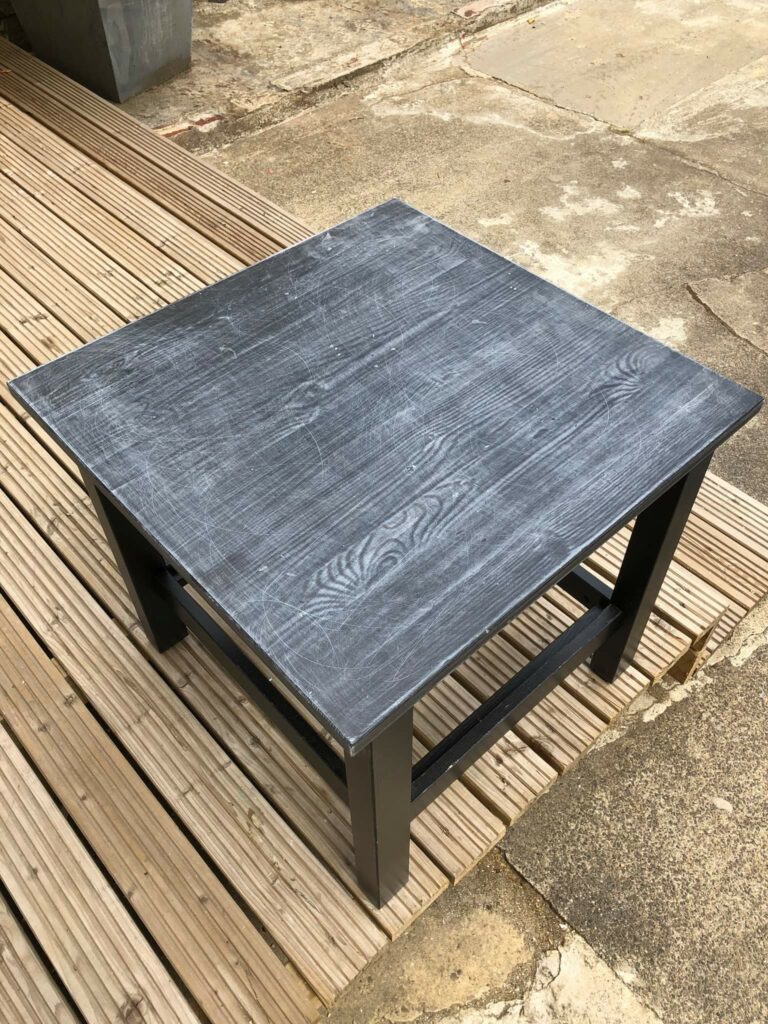 The Problem
Customer was looking for a coffee / side table that could be used in their new loft room. With distinct colours of blue and ochre they were struggling to find anything in the usual retailers and wanted something unique, and were overwhelmed when they realised that there was a solution and they could have an epoxy resin table in Sevenoaks created. They were able to show us a table that they already owned that was the size and shape they were looking for.
Our Solution
The customer was delighted when we advised that we were able to resurface their existing table with a unique epoxy resin design, not only saving them the hassle of finding the new table but they loved the fact their table was upcycled and given a new lease of life. After agreeing the colours the designer first primed, then design coated. As per usual the client was then consulted to ensure the created design and colours were to their tastes, after which the table top had a sealer coat applied to protect with a scratch resistant surface.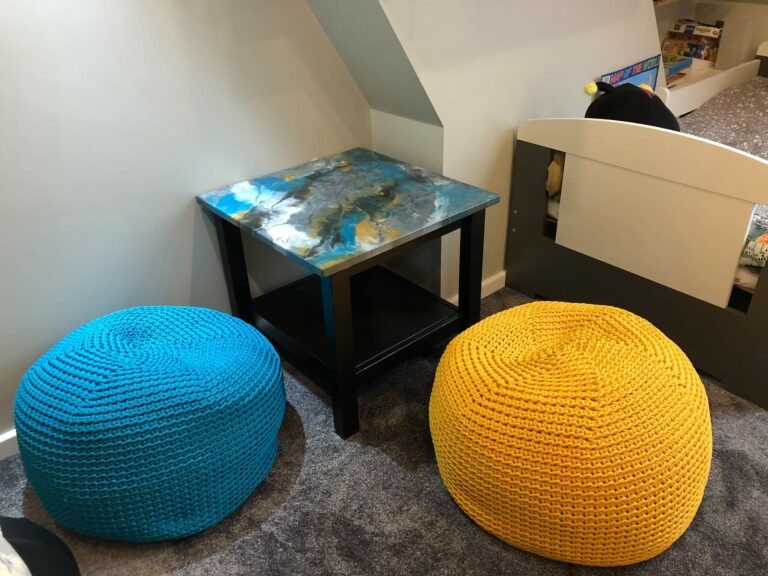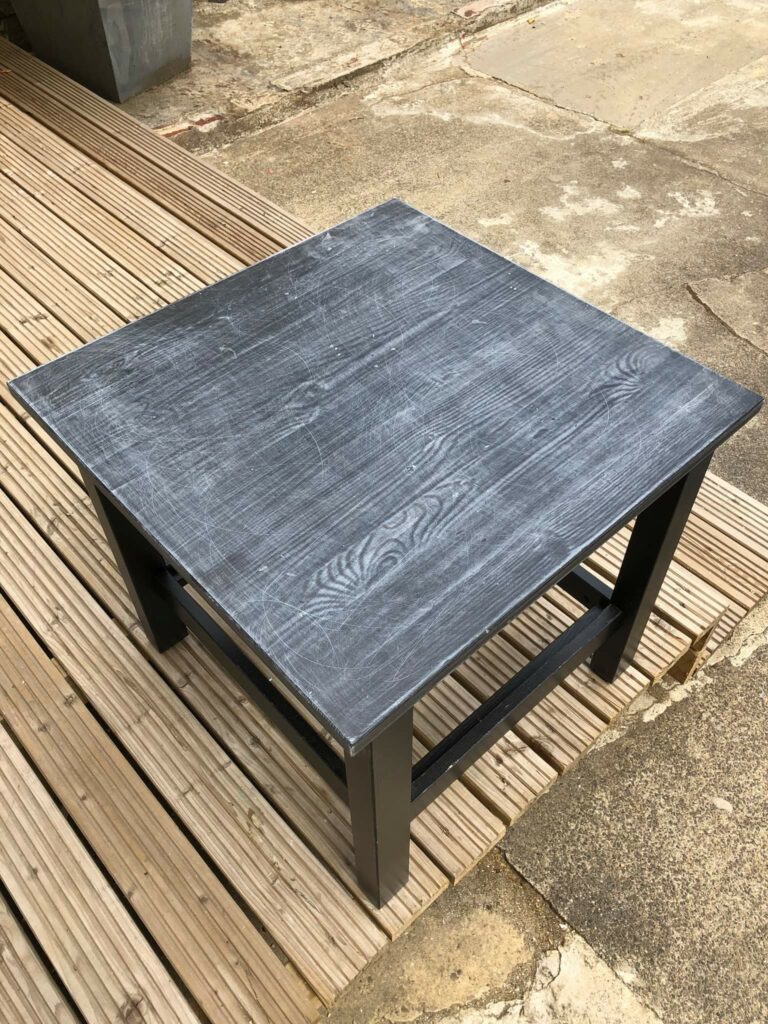 Client's Testimonial
I'm loving my new look table! I was struggling to find anything that I liked to match my rooms colours. Thanks to Nigel and Mindy I now not only have a fantastic matching table but my own piece of art too. Communication was fantastic throughout and I will definately use the guys again.
Michelle
Epoxy resin coffee table resurface
Further Questions?
If you have any questions at all about any of our existing or potential quality Home Statement products or services then please get in touch.
Get in Touch