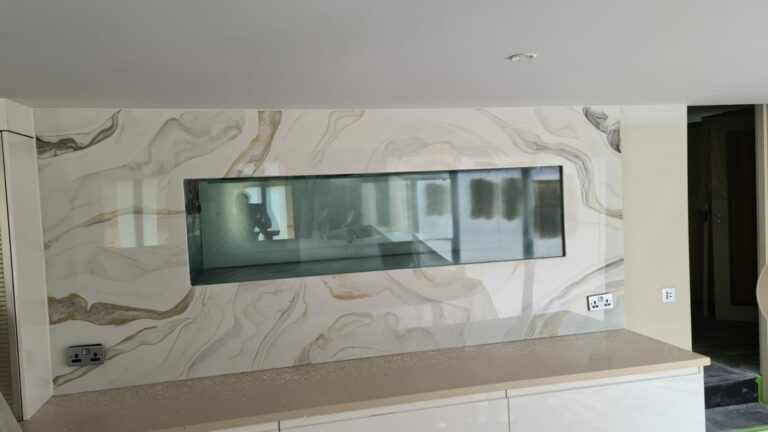 The Problem
The customer had been commissioned as an interior designer to style and modernise a residential property in Sevenoaks. She had seen some of our stunning epoxy resin wall art and kitchen splashback designs, and immediately saw the potential to combine the two and create a unique epoxy resin wall art piece to surround the customers wall mounted fish tank.
Our Solution
We were delighted to be approached to help make a statement piece for this customer's beautiful home. It's not every day you are asked to produce a unique piece of epoxy resin wall art in Sevenoaks to surround an aquarium. We were able to quote for this initially from a kitchen plan that was emailed to us. Through remote conversations with the customer, who was liaising with the absent home owner, we were able to agree a design and colours that they liked. They wanted something more subtle and natural with a touch of class, as apposed to a bold colourful statement design. The designer visited the property to create a template to ensure a perfect fit, then taking the template back to the workshop where it was primed. The following day the unique epoxy resin design was hand crafted using the designer's years of experience and mastered techniques. A short video was taken and shared with the customer to ensure they were happy with the design, before a 2mm super gloss top coat was finally applied. The epoxy resin wall art / kitchen splashback was then delivered and installed in place around the aquarium.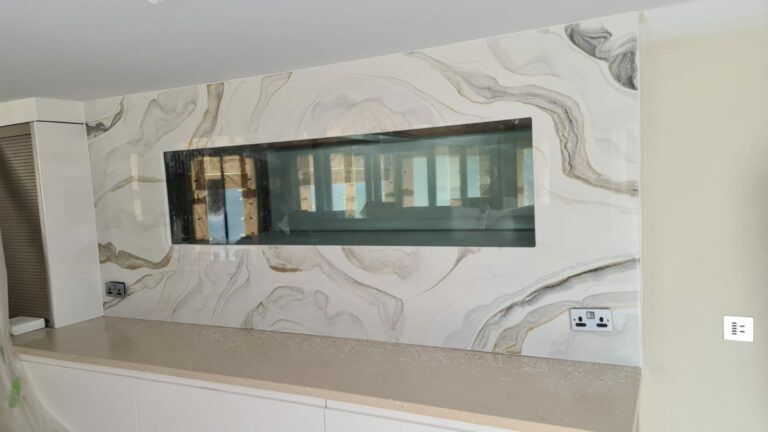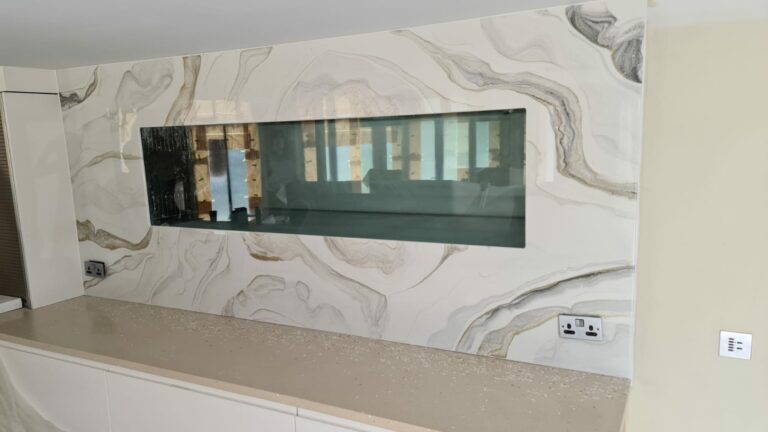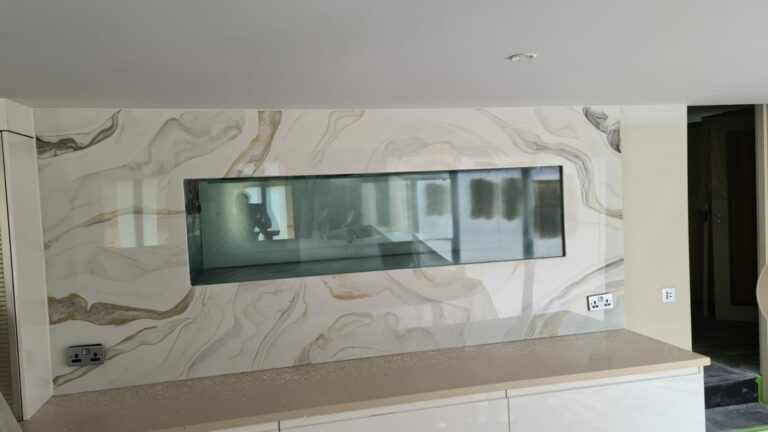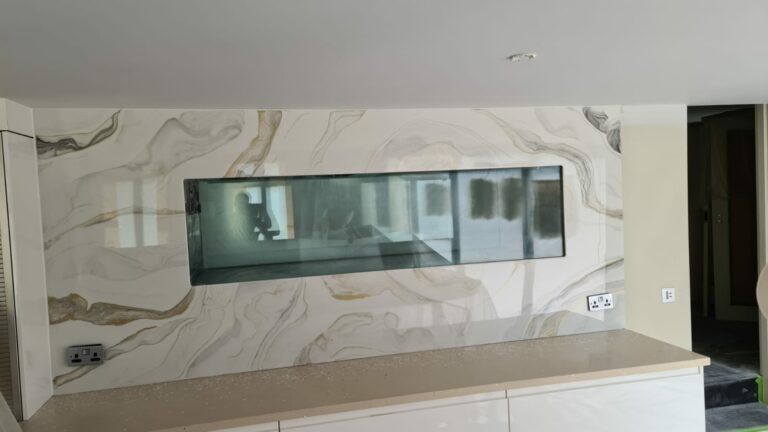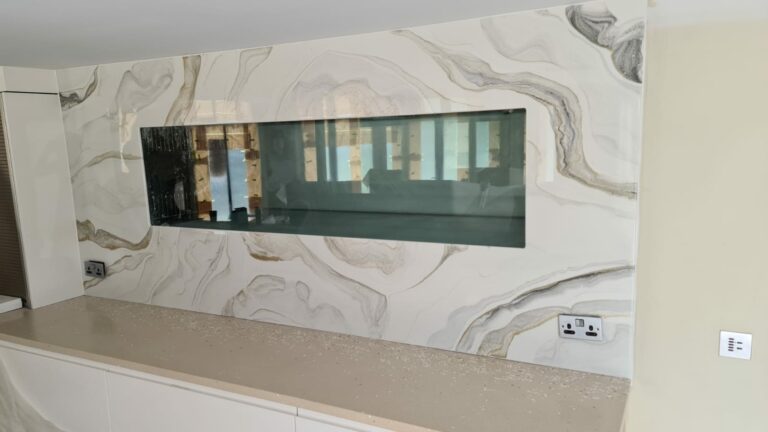 Client's Testimonial
I'm absolutely delighted with the resin cladding I commissioned for an interior aquarium with bespoke colours, it looks absolutely gorgeous :) The service was quick & efficient - I highly recommend Home Statements! Well done :)
Victoria Isaac
Epoxy resin wall art in sevenoaks
Further Questions?
If you have any questions at all about any of our existing or potential quality Home Statement products or services then please get in touch.
Get in Touch