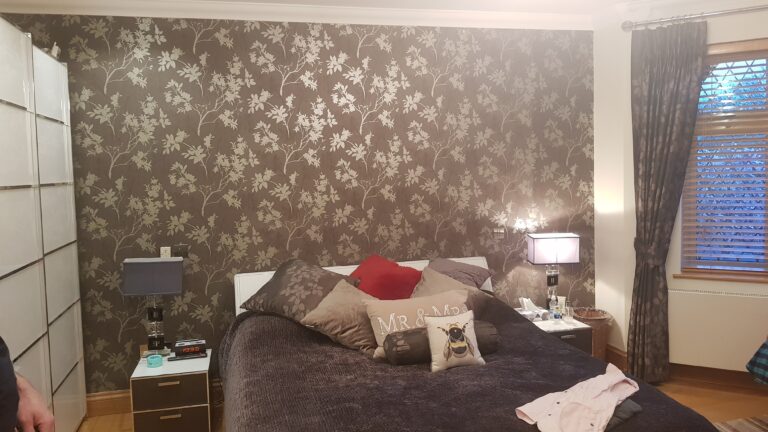 The Problem
This lovely bedroom was no longer standing the test of time, with it's dated wallpaper, curtains and general decor. The customer was looking to modernise but wanted something unique, different and a standout piece to create that wow statement in their bedroom to match the rest of their impressive home.
Our Solution
We reviewed the customers bedroom, and after consultation we understood what they were looking for. Initial discussion was to determine the size and shape of the proposed wall art, with options of overbed, full wall, or oversized headboard all on the table. Once the decision was made and project cost agreed, the designer attended site to create the initial template as well as templating for kitchen splashbacks that were commissioned for also.
Due to the size of the bedroom piece this was created on site. Client had stripped and decorated the room ready, we added our usual additional covering to ensure 100% protection. The base board was cut to size and primed on day one. Day 2-  the unique epoxy resin design was created. Day 3 – the stunning super gloss top coat was applied to protect and give amazing depth. Day 4 and 5 allowed to dry. After which the designer returned to install the large piece of wall art ready for the room to be re-dressed.
The feedback on this installation of epoxy resin wall art near Romford has been amazing, with so many people loving our epoxy resin designs.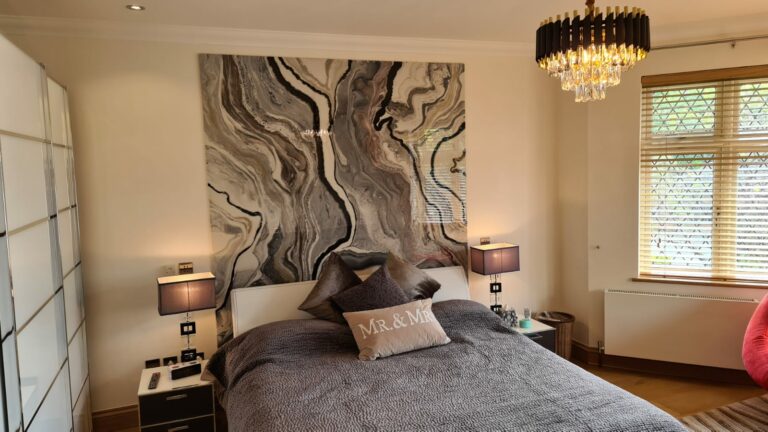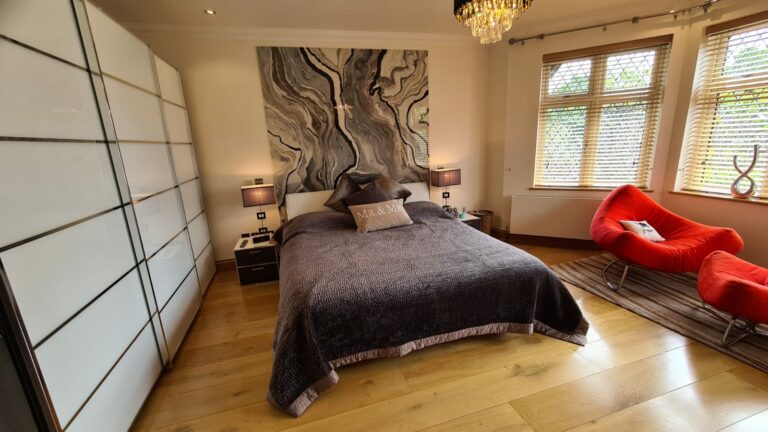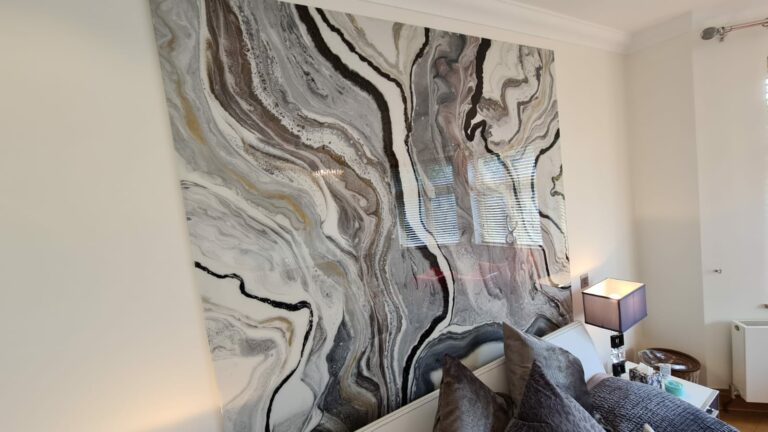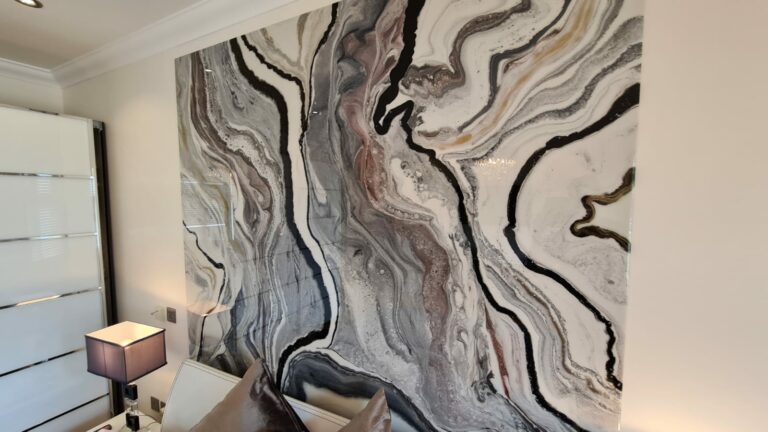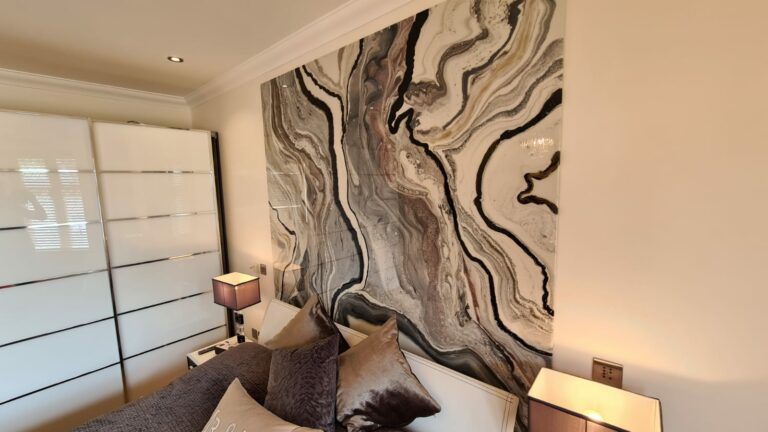 Further Questions?
If you have any questions at all about any of our existing or potential quality Home Statement products or services then please get in touch.
Get in Touch