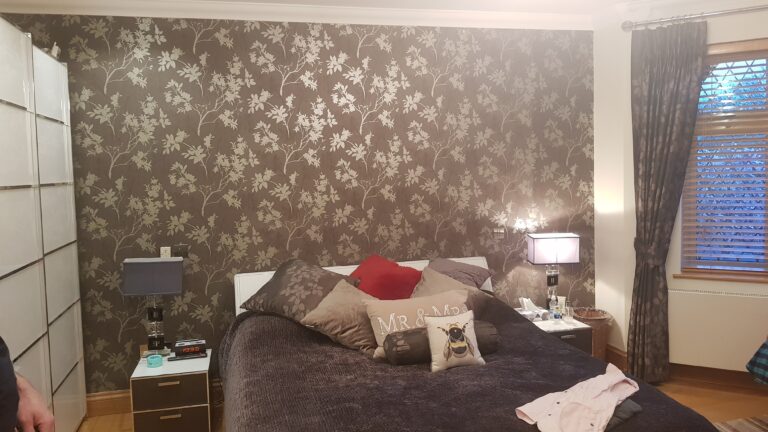 The Problem
We were contacted by this lovely family in Romford to inspire and create some stand out pieces for their already beautiful home in Essex. Looking to modernise firstly their dated bedroom, which contained a wall covering of chocolate with gold flower motif wall paper and similar off trend decor pieces.
Our Solution
After free consultation with the designer it was decided to create a feature piece for the main bedroom wall, resulting in a large piece of modern epoxy resin wall art, creating an eye catching feature for the room. Making this more contemporary the epoxy resin wall art was oversized, creating the look of a stunning headboard filling most of the bed wall area. A stunning piece of epoxy resin wall art in Romford using our popular Geode design, using colours of the customers choosing to complement their new colour scheme, and finished with a gorgeous super gloss finish.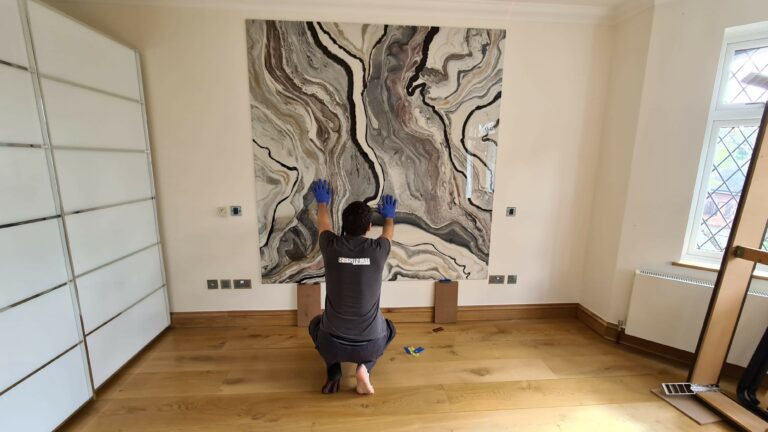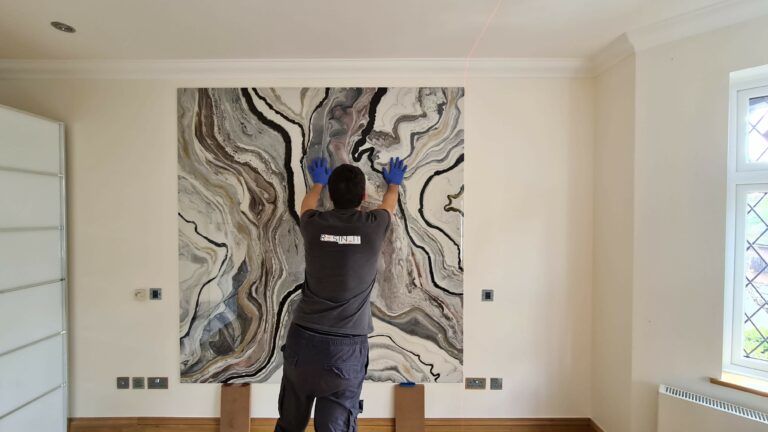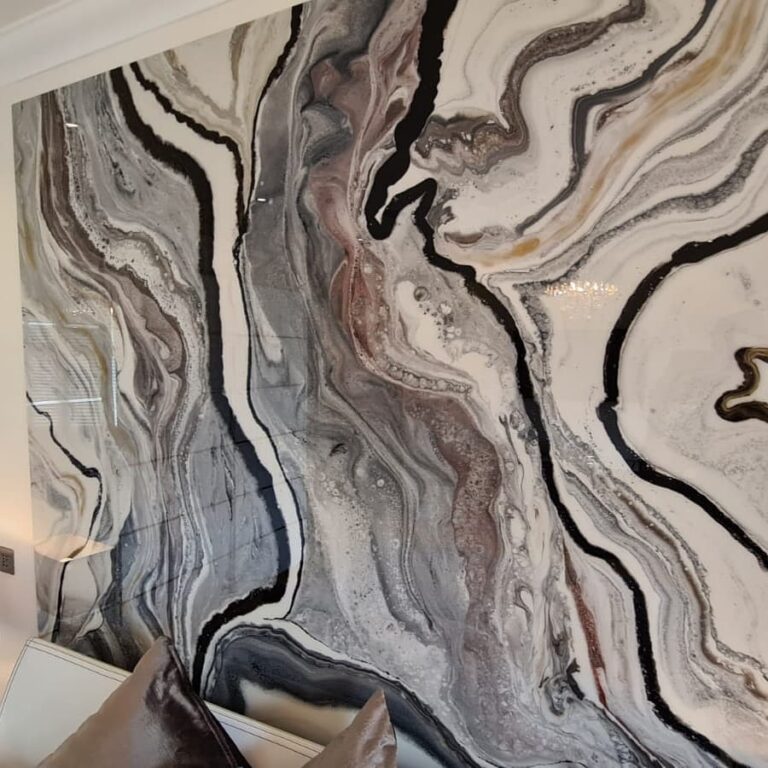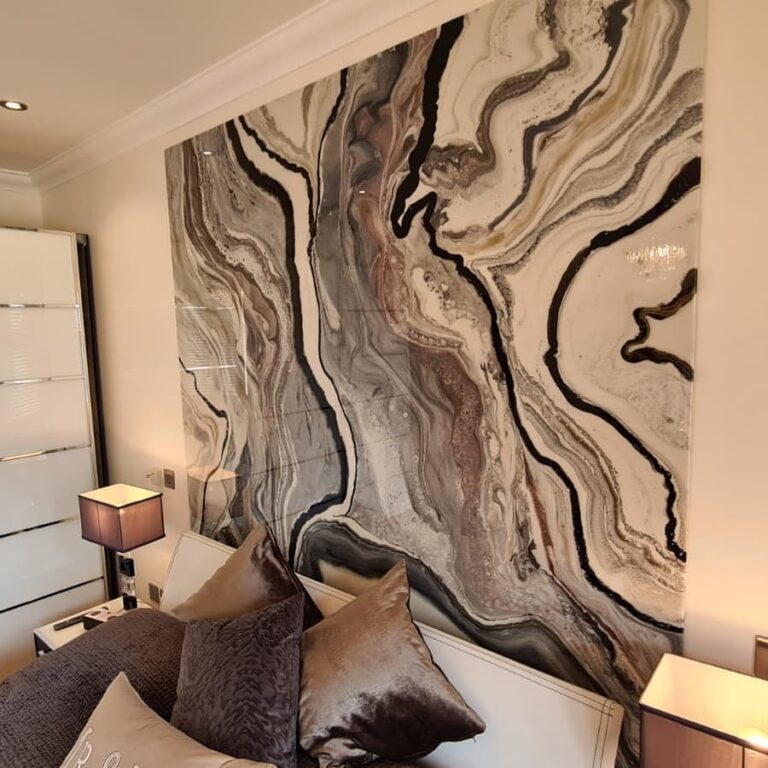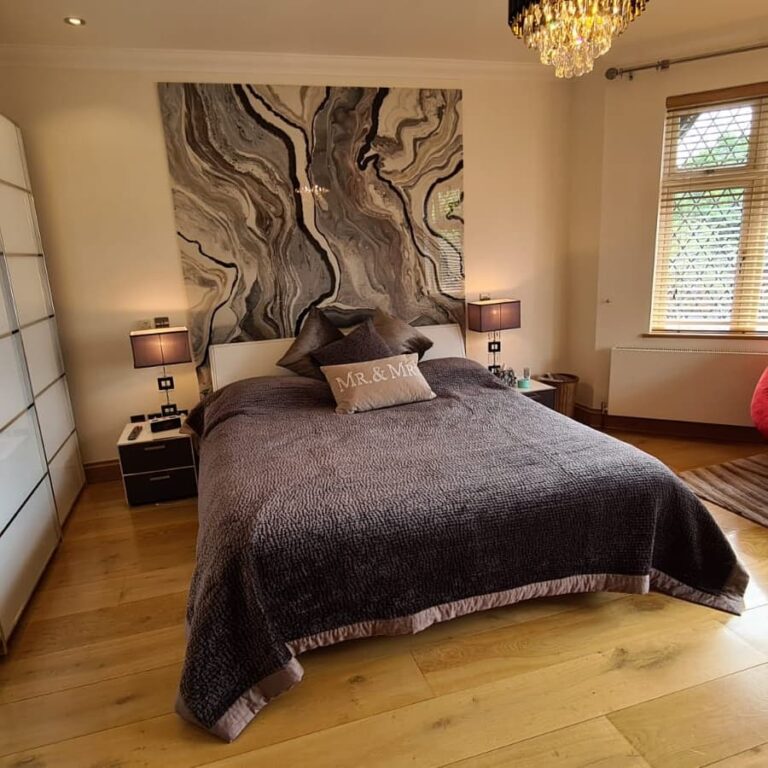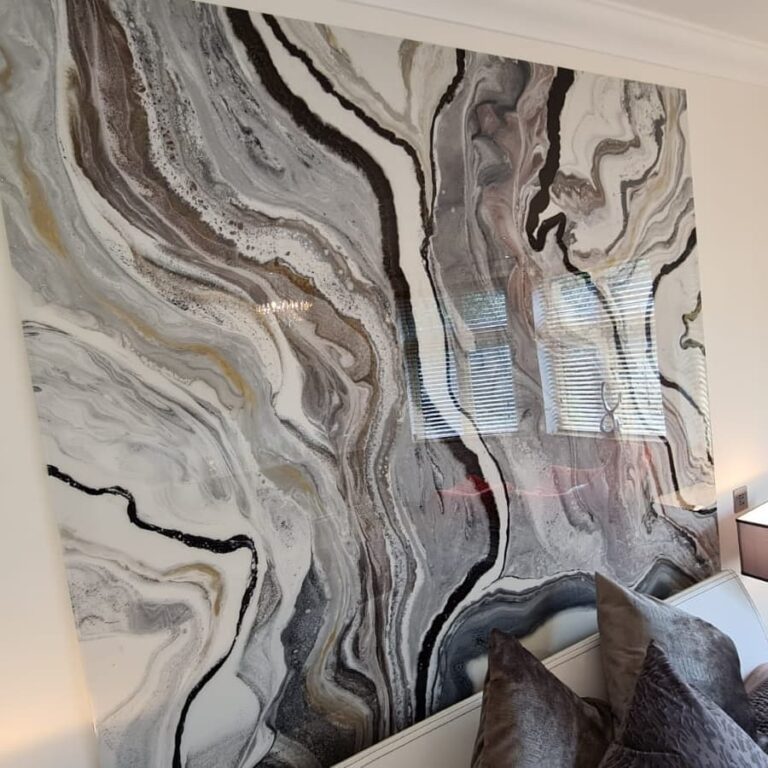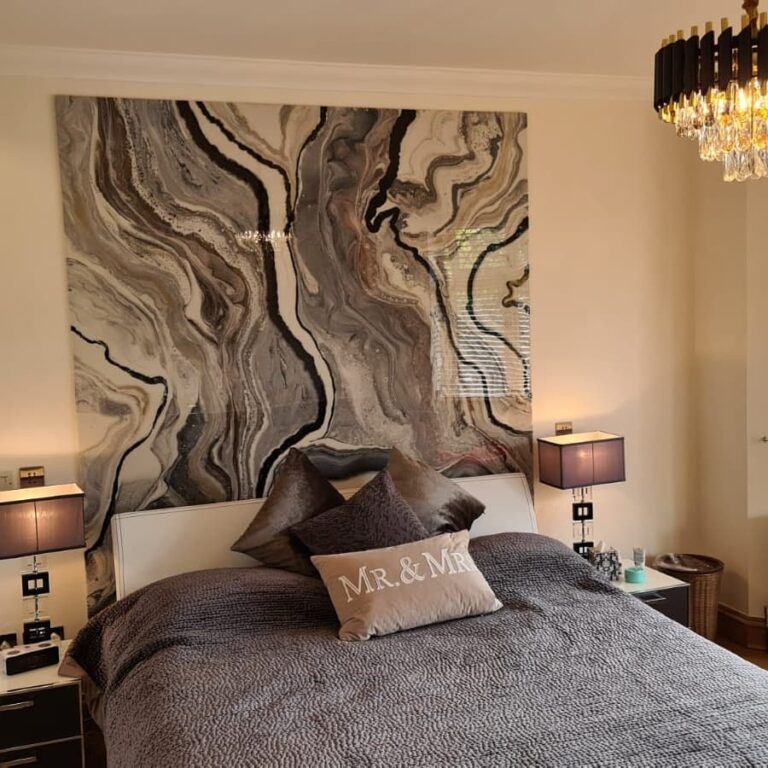 Further Questions?
If you have any questions at all about any of our existing or potential quality Home Statement products or services then please get in touch.
Get in Touch