The Problem
This customer had an existing gas fire set within a large heavy brick surround. They were disappointed with the heat being produced from their gas fire and wanted to improve the heat output and ambience within their home with a modern log burner installation in Bearsted, near Maidstone.
Our Solution
We initially offered an estimated quote remotely by reviewing pictures of the existing fireplace and an external image of the property. Customer was happy with the guide price and we subsequently completed a site visit using one of our appointed surveyors who reviewed the project first hand, offered advice and detailed the requirements to calculate the final quote.
The old gas fire was removed as well as the dated brick fire surround with the aim to modernise this area with a modern log burner installation in Bearsted. The chamber was then opened up further to make the space larger to accommodate the size of log burner and fire boarded all the way round the inside to give it a clean finish, ensuring enough space around the stove to allow the appropriate air flow, whilst also giving a balanced aesthetic look. A focus stone beam was selected to be seated above the fireplace, embed into the plastered wall, enhancing the new contemporary look, and beautiful slate hearth placed at the foot of the log burner feature.  After the building works were complete the remedial work commenced, re-plastering to make good the effected areas. The customer had chosen the ACR Woodpecker WP5 as their log burner of choice and after a new internal flue pipe was run the log burner was installed and tested, and HETAS certification was issued.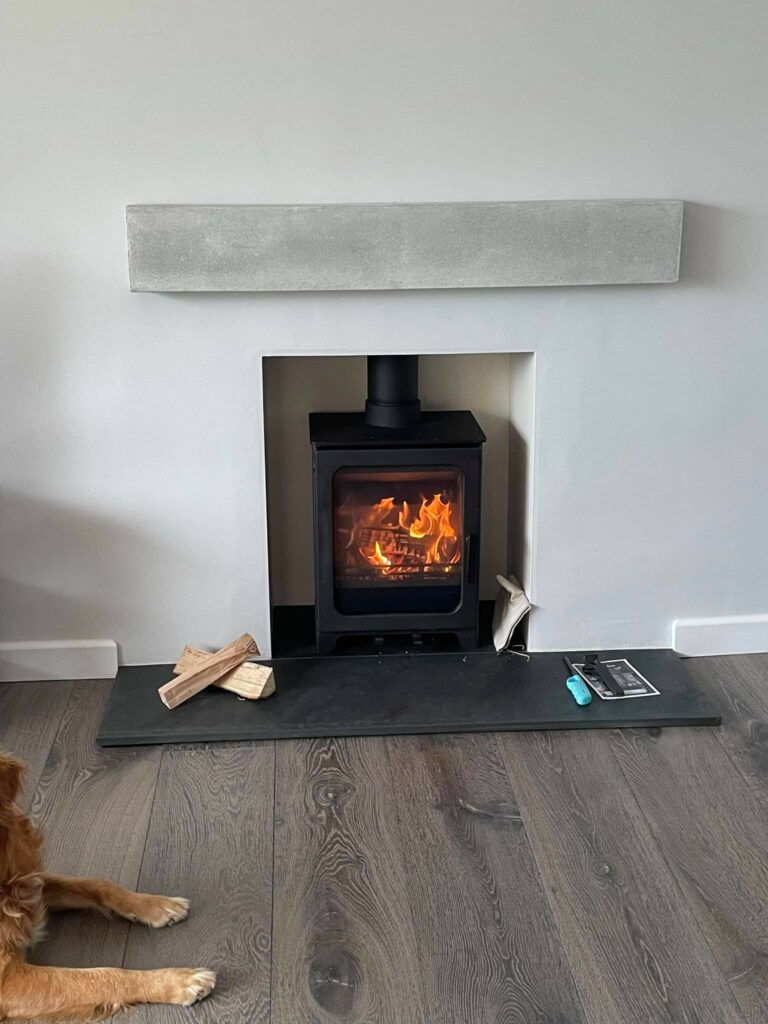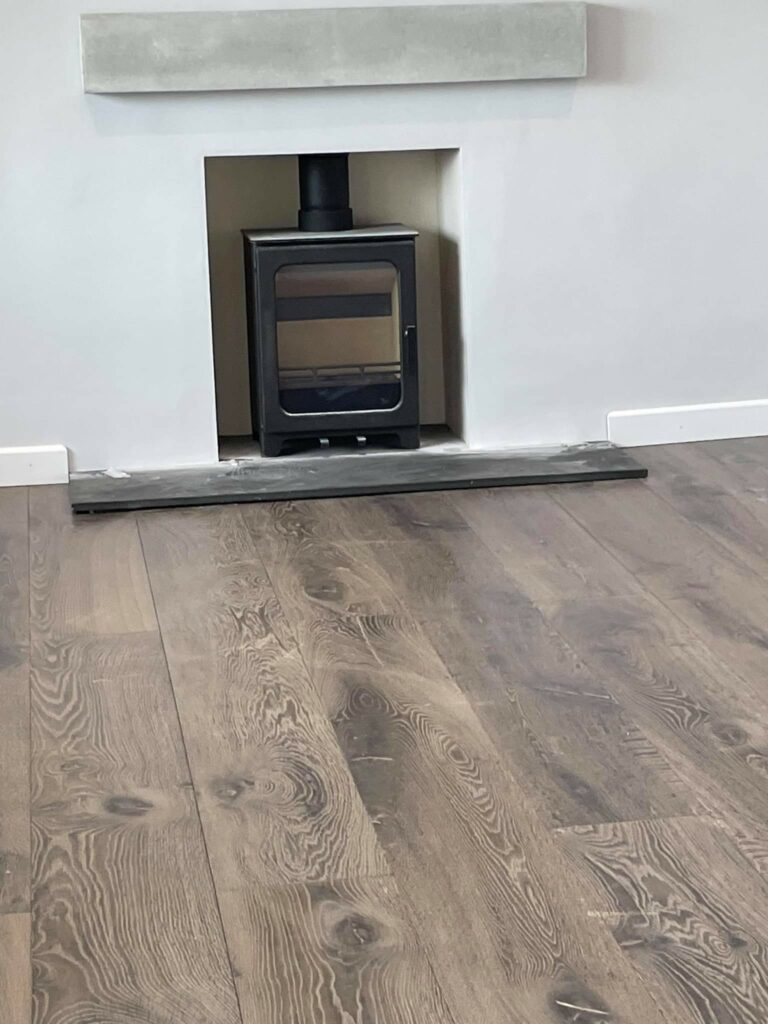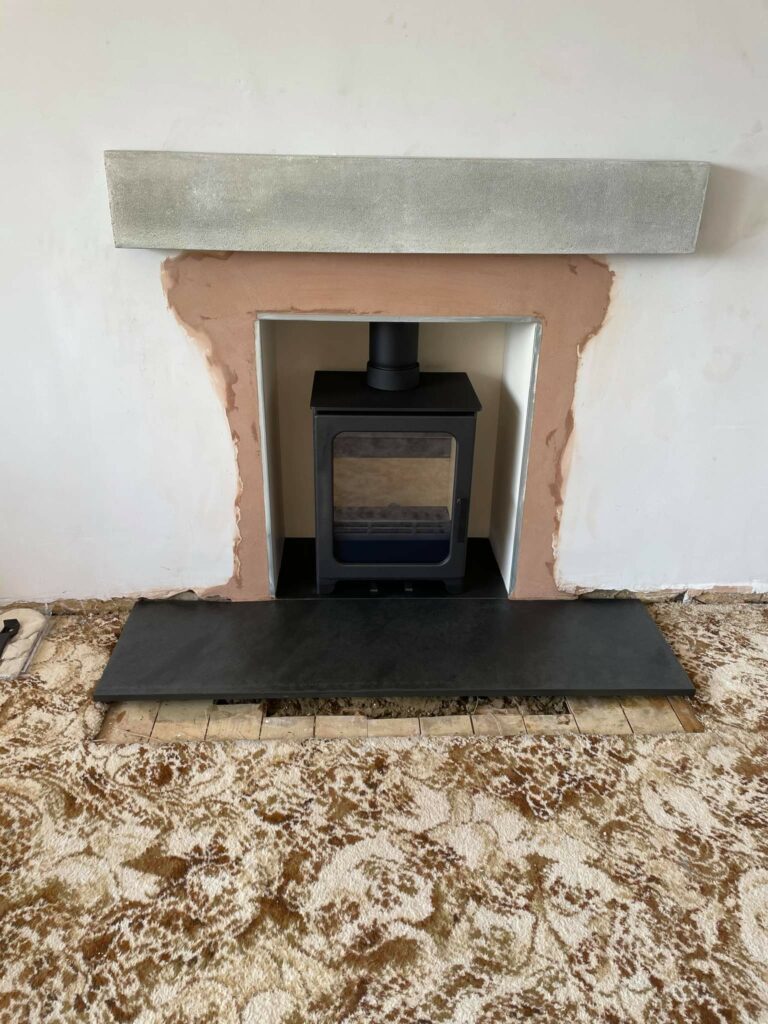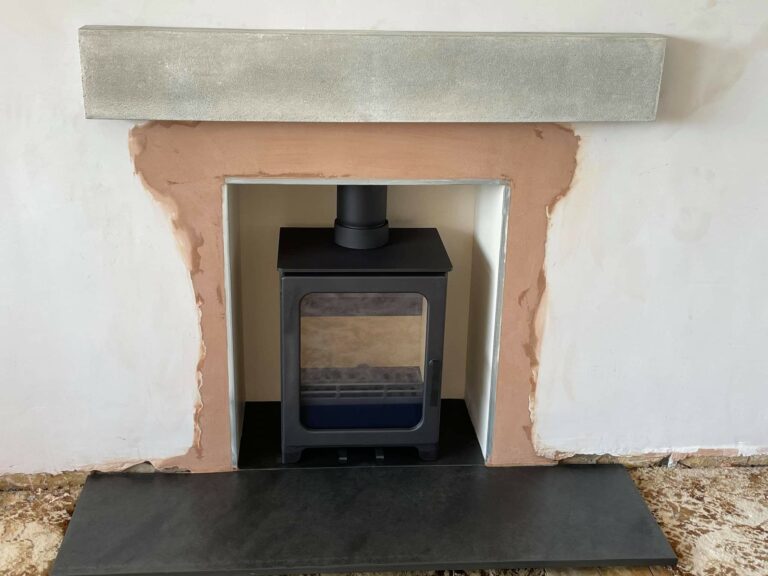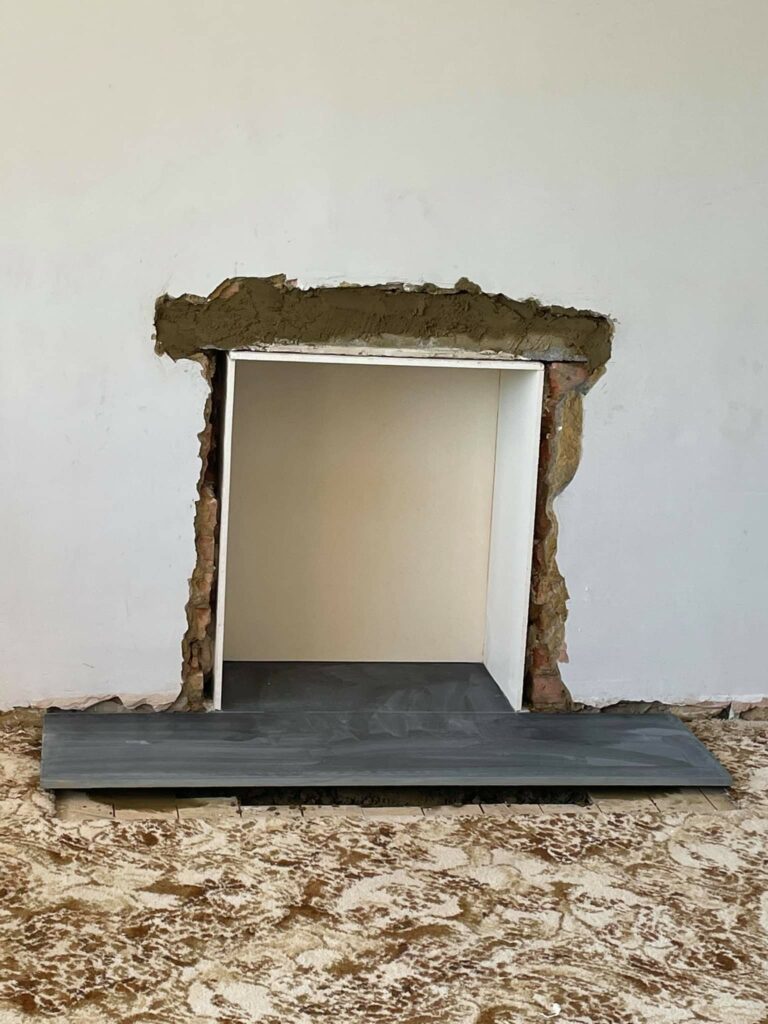 Client's Testimonial
xxx
Sarah Poulton
Log burner installation in Bearsted
Further Questions?
If you have any questions at all about any of our existing or potential quality Home Statement products or services then please get in touch.
Get in Touch