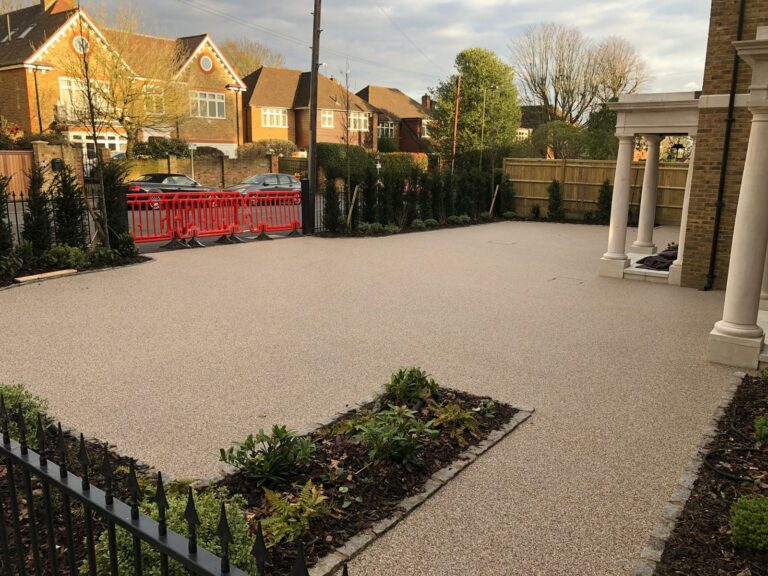 The Problem
Customer was looking to modernise and add value to their grand property. Their previous tarmac base had been weathered and breaking up under years of exposure to the elements. Looking for a new modern surface that was UV stable, maintenance free and hardwearing, whilst producing that statement look on entrance to their home.
Our Solution
After completing the site survey to review the existing drive and show the customer the sample choices of colour and stone mixes, it was determined that the current base was suitable for resurfacing which avoids the need to install a suitable base first which massively keeps the cost down. After priming the existing surface to ensure good adhesion to the resin bound mix, 20mm of top quality resin bound product was carefully installed by the experienced team, resulting in a stunning seamless driveway surface. Full installation of this resin bound driveway in London was completed in 1 day by the team and after 48hrs of curing time, was ready for use and immediately transformed the look and value of this property.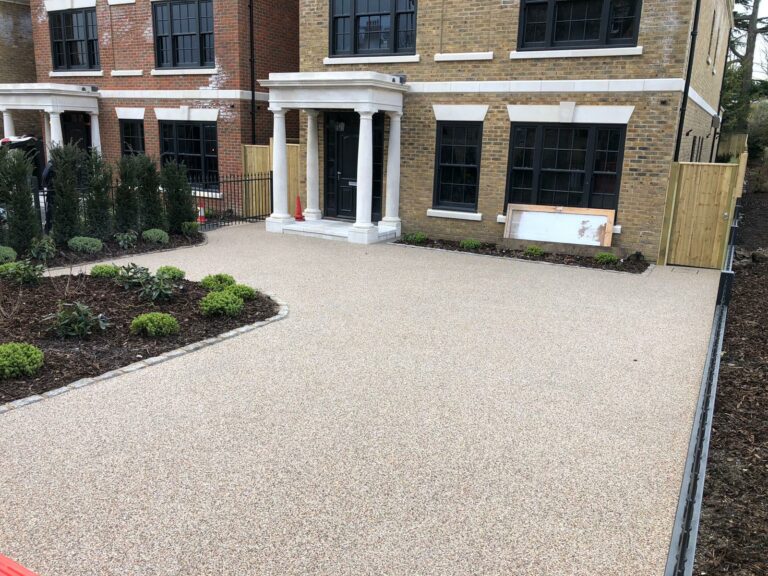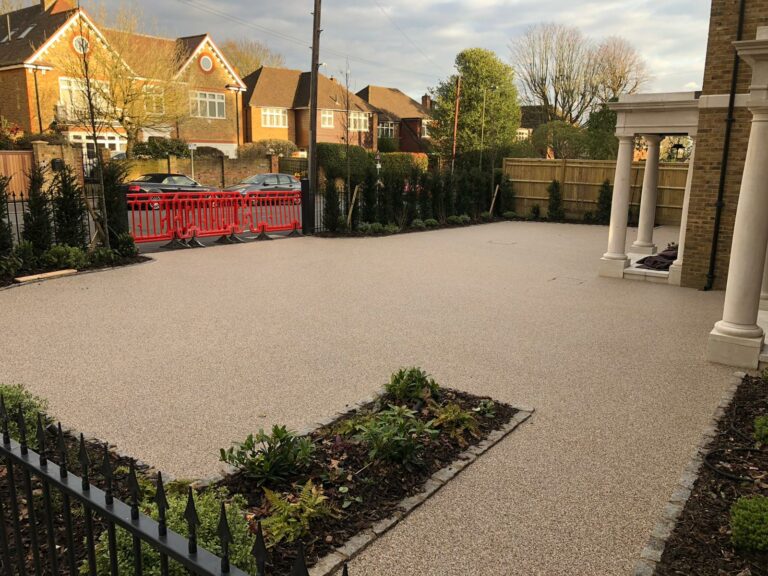 Client's Testimonial
I have recently had my driveway resurfaced and am very pleased with the workmanship and final standard of finish. So nice to have a team that are proud of their work and done in a tidy, courteous way by a friendly team.
James Hallett
Resin Bound Driveway
Further Questions?
If you have any questions at all about any of our existing or potential quality Home Statement products or services then please get in touch.
Get in Touch