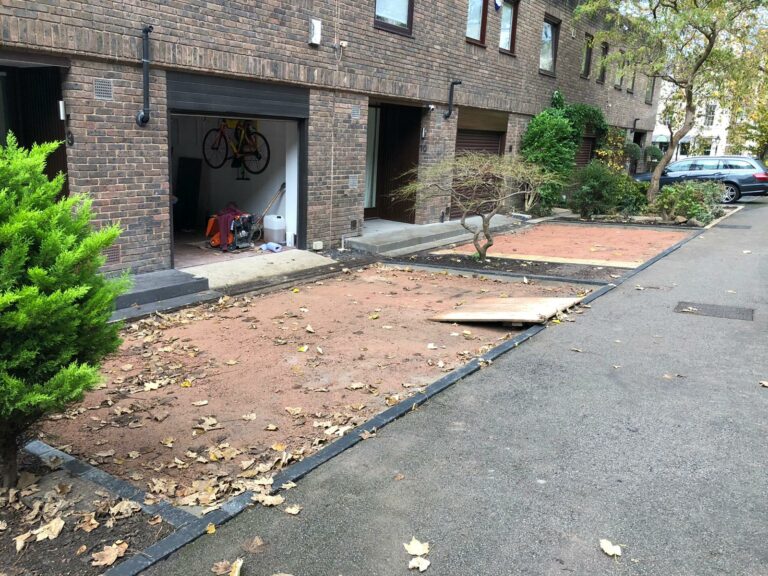 The Problem
Customer was looking for resin bound specialists to create some modern, seamless, resin bound driveways in London in front of their set of garages, replacing their unfinished areas with a resin bound surface to both improve the look of their home but also give a practical maintenance free surface for years to come.
Our Solution
After initially quoting from pictures, we then conducted a site visit to determine the current base and requirements and also show samples of colours and stone mixes available to choose for the resin driveways. It was evident that the base was not suitable so we therefore created first the sub base, which consisted of a geotextile membrane, type 3 and a layer of tarmac. This ensured that the base was solid and would never move which could otherwise result in the resin cracking. Using the type 3 and tarmac as the base ensured that these resin bound driveways in London were permeable, meaning that it would let through any rain or other excess waters. This enabled the resin driveways to also be classified as 'suds compliant' which many councils now insist on when changing your driveways, so all waters drain away naturally and therefore not overloading the public drainage systems. Finally we installed a 20mm mix of quality resin and aggregate to create the seamless resin bound surface, UV stable and the right mix to ensure it will look great for many many years to come. The customer was extremely happy with the quality finish and we continue to be recommended as the resin bound specialists when installing resin bound driveways in London.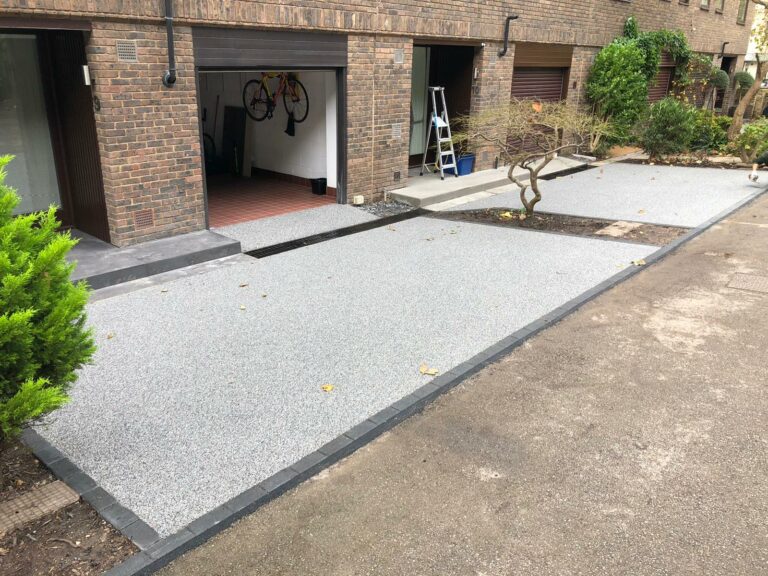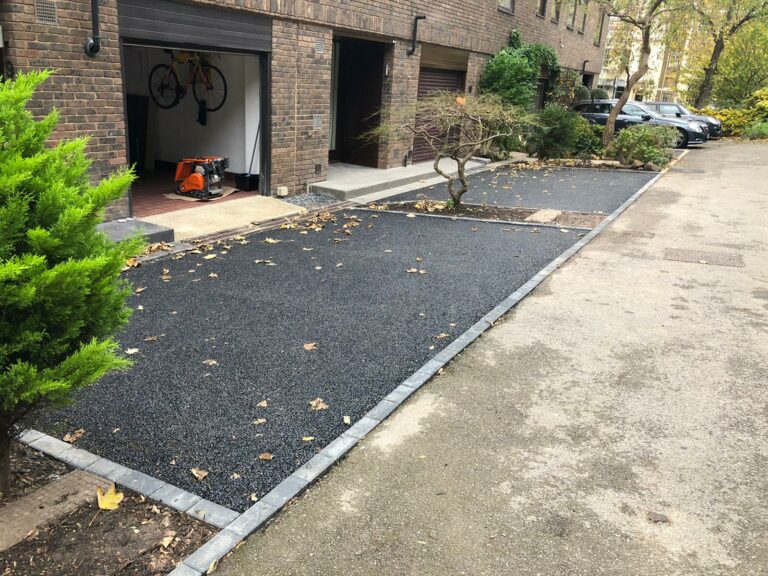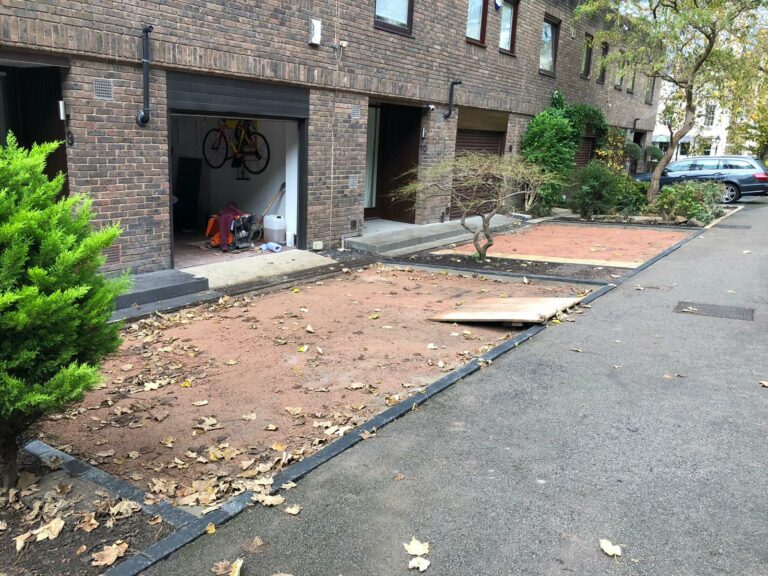 Client's Testimonial
I had a resin driveway installed. I found Lukasz/Seb to be always courteous with an attention to detail and pride in their work. I have no hesitation in recommending them to anybody.
J Lyons
Resin bound driveways in London
Further Questions?
If you have any questions at all about any of our existing or potential quality Home Statement products or services then please get in touch.
Get in Touch