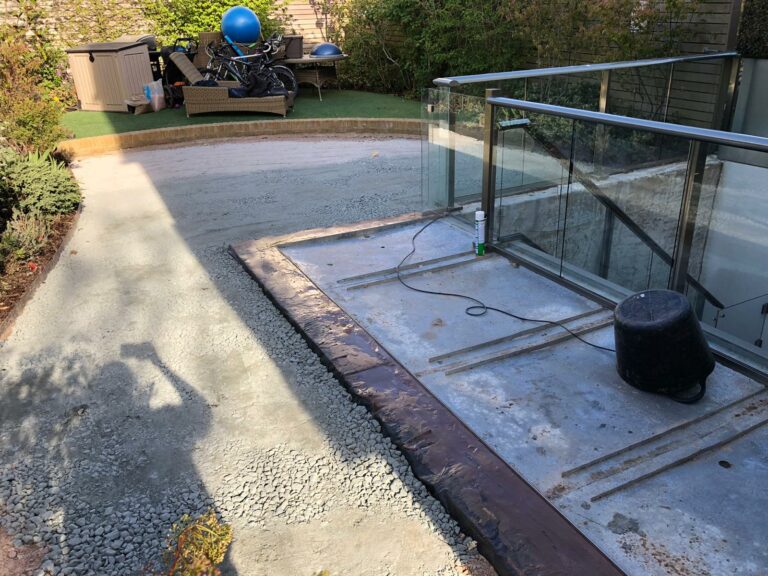 The Problem
Customer contacted the resin bound team to seek advice on their existing patio which was cracking, resulting in water leaking into their basement. Looking for a practical patio surface solution but also taking the opportunity to improve the aesthetics of the area whilst adding value to the property with a stunning modern surface.
Our Solution
On inspection it was found that poor workmanship and inexperience from previous contractors were to blame. The only solution was to take up the existing resin and supply a new tarmac base to the correct specifications, and supply a hydro isolation to ensure no future problems with this resin bound patio in London. During the site visit the client chose from the array of resin bound patio samples of different resin colours and aggregate mixes to meet their taste. We then used their selection to create the great quality seamless resin bound patio surface. The result now looks stunning and a leak free basement. Always choose experience over cost! which is why we are one of the leading resin bound pathways, patios and driveway installers in London and surrounding counties.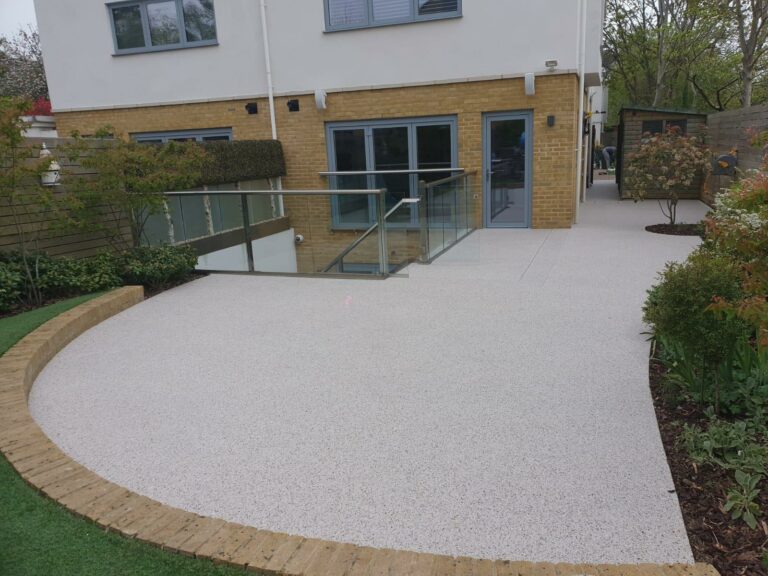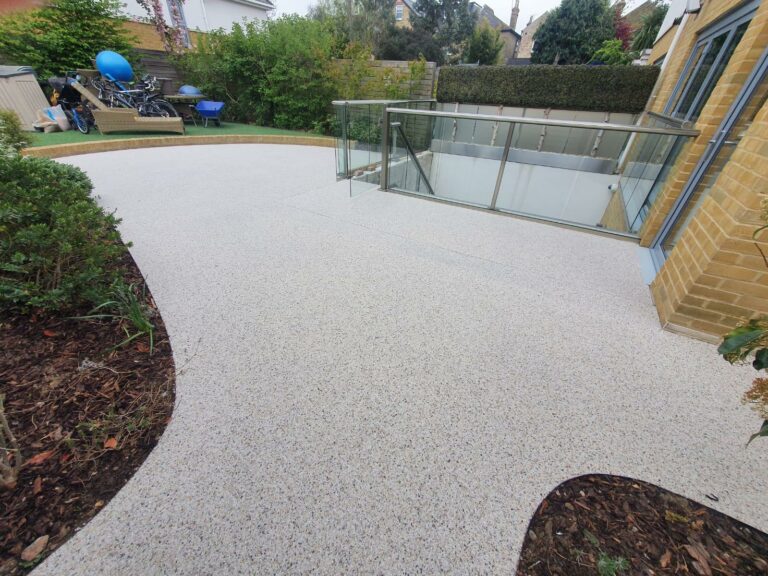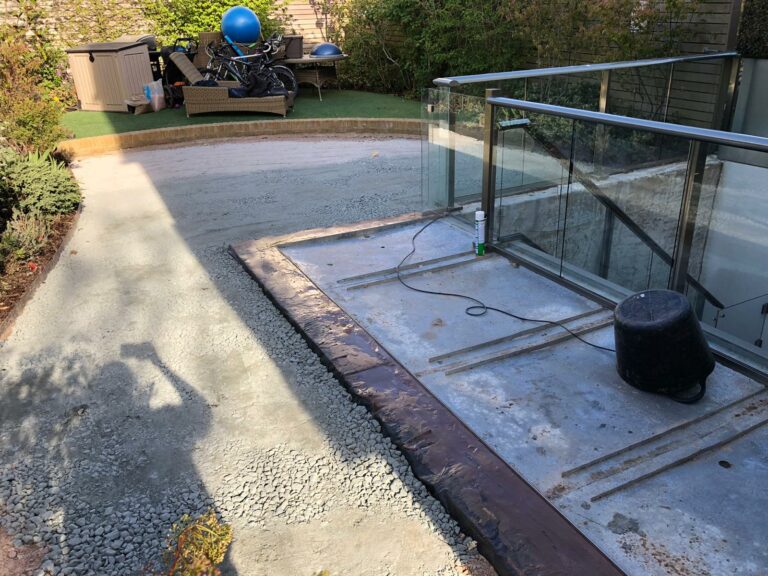 Client's Testimonial
The team are by far the best resin contractors I have worked with. Nothing was too much trouble, they were flexible and went the extra mile to ensure I was happy. I have used other resin companies in the past but these guys are head and shoulders above all the others in the South East
Martin Smith
Resin bound patio in London
Further Questions?
If you have any questions at all about any of our existing or potential quality Home Statement products or services then please get in touch.
Get in Touch