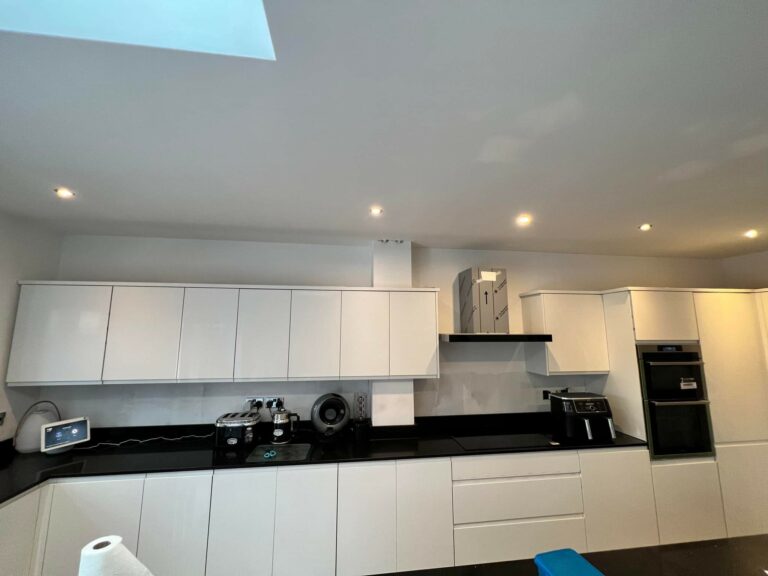 The Problem
Our customer was looking to complete his new kitchen installation with a glass kitchen splashback that contained colour and pattern. He wanted to colour co-ordinate his kitchen splashbacks with other items of furniture in his open plan living space within his property in Bexleyheath, Kent, but had yet to be inspired or find something that was going to give the impact and desired effect that they had in mind. They were also working on a tight deadline and looking for a company that could meet their requirements.
Our Solution
Epoxy resin kitchen splashbacks in Bexleyheath
Whilst searching for glass kitchen splashback options near Bexleyheath our customer came across our unique service, offering bespoke hand crafted epoxy resin splashbacks. Offering personalised splashbacks like no other company offers and right on their doorstep too. After listening to what the customer was trying to achieve, we were pleased to advise that we could create the statement piece kitchen splashbacks that they were looking for, creating real wow factor and unique pieces of art to bring all the colours together and compliment items such as their bold yellow coloured chairs and cushions.
We were able to offer a very quick quote for their epoxy resin kitchen splashbacks in Bexleyheath, remotely from just the photos that we had been sent, and the customer was blown away by the competitive price of such a unique and personalised service which had actually worked out around the same price as the standard glass option on this occasion.
Our customer however had a very tight deadline to have his resin kitchen splashbacks in Bexleyheath created and installed, and therefore needed a quick turnaround. Always looking to deliver for our customers we reviewed the work schedules and was able to complete a site visit within 24hrs after agreement with another customer to move their job to the evening. The site visit then saw the designer create templates of all the resin kitchen splashbacks areas to ensure a perfect fit. Whilst onsite our talented resin designer discussed the colour and style options with the client, and during this process it was agreed that a large piece of epoxy resin wall art and matching resin kitchen placemats and coasters could also be made to complete the overall look.
Once the templates and measurements were obtained, they were taken back to the workshop where the designer got to work, first priming the template boards and then creating the unique resin designs using multiple techniques mastered over the years. Starting with a light grey base, and adding other variants of greys, whilst adding chrome and accents of blue and vibrant yellow colour matched with the customers chairs and cushions, the design was realised. On completion of design the images were sent to the customer for approval and with the subsequent thumbs up the stunning 2mm super gloss top coat was applied to complete. The resin kitchen splashbacks, resin wall art and matching resin kitchen placemats and coasters were then left to cure in our specially constructed resin workshop to ensure a flawless finish. After a few days, once all set and quality inspected, delivery and installation of these resin kitchen splashbacks in Bexleyheath, along with the colour co-ordinated epoxy resin wall art and mats was carried out to our customers delight.
The workshop is based in North Kent however we service Kent, London, Surrey, Essex, Sussex and parts of all surrounding counties for a map of our usual coverage area please click on 'this link' to take you to our google business page, however we are happy to discuss travelling further for larger commercial projects.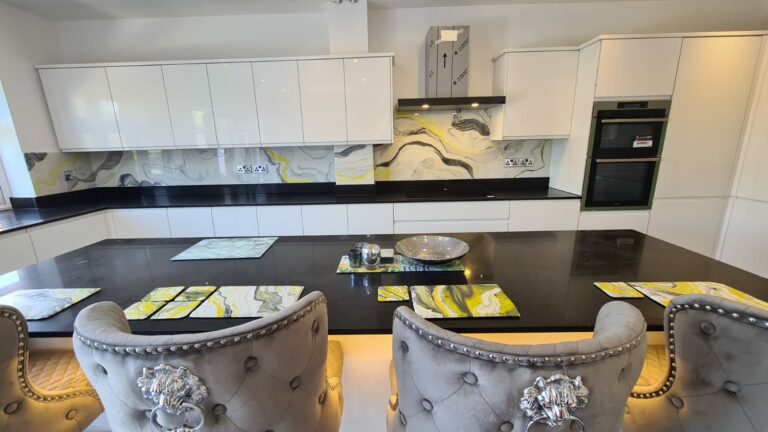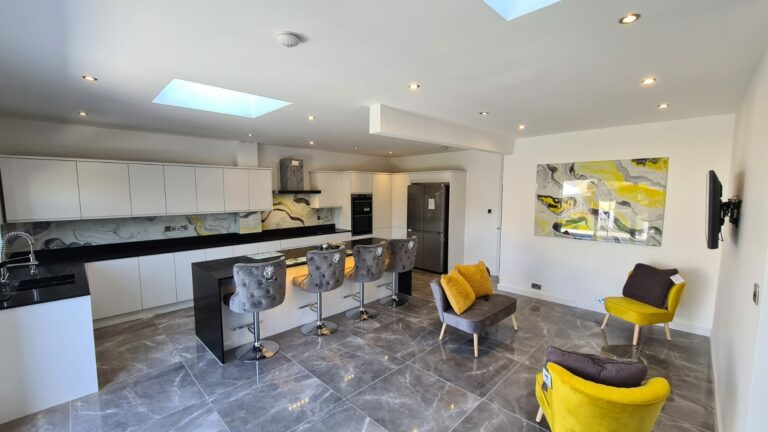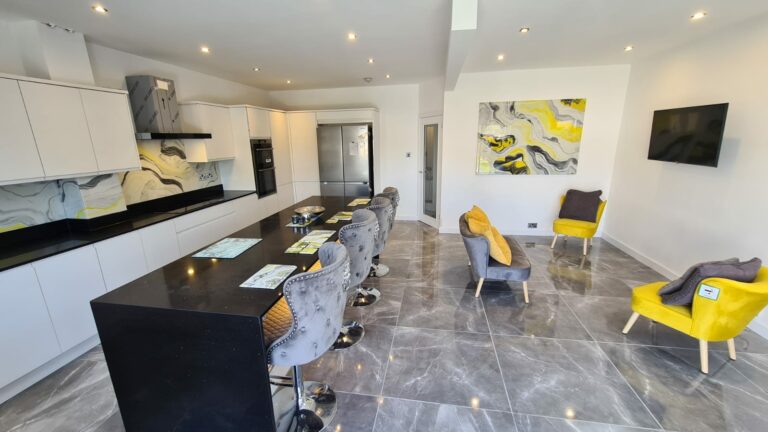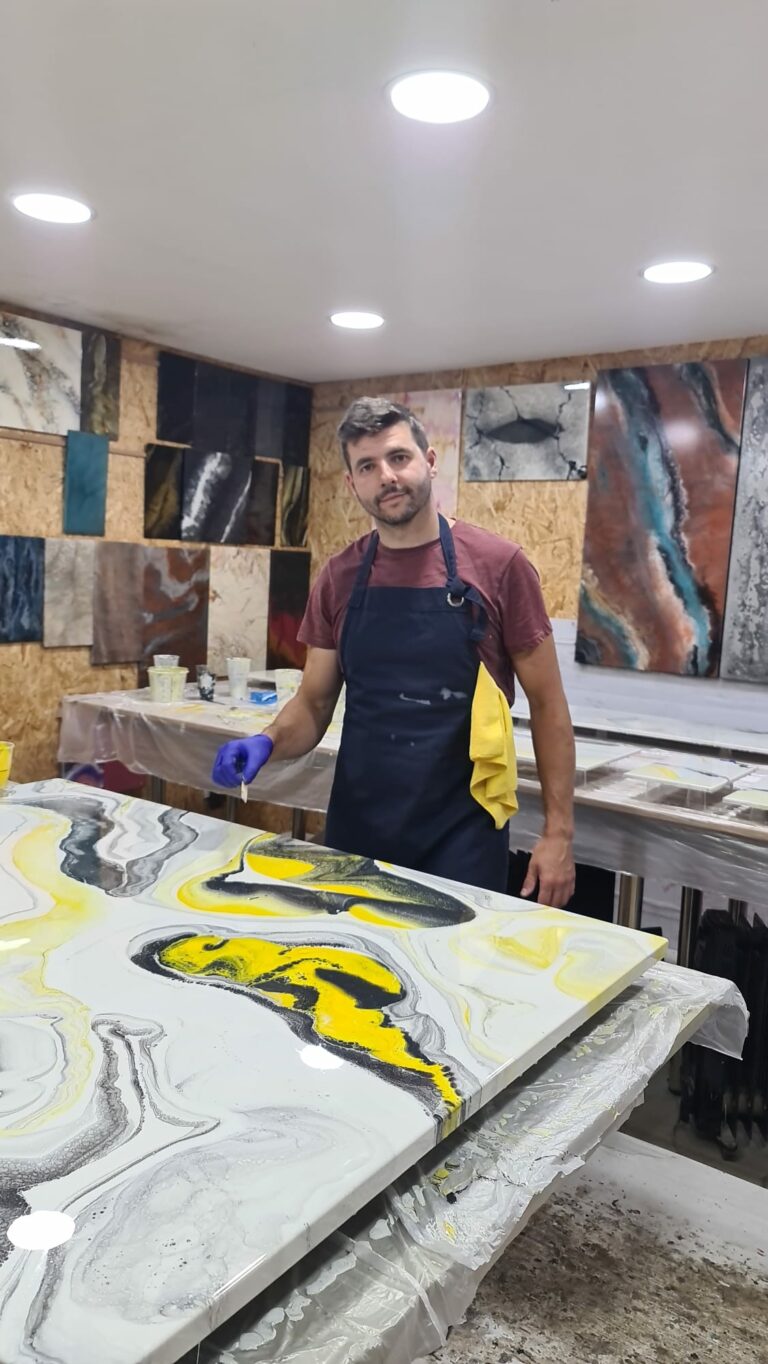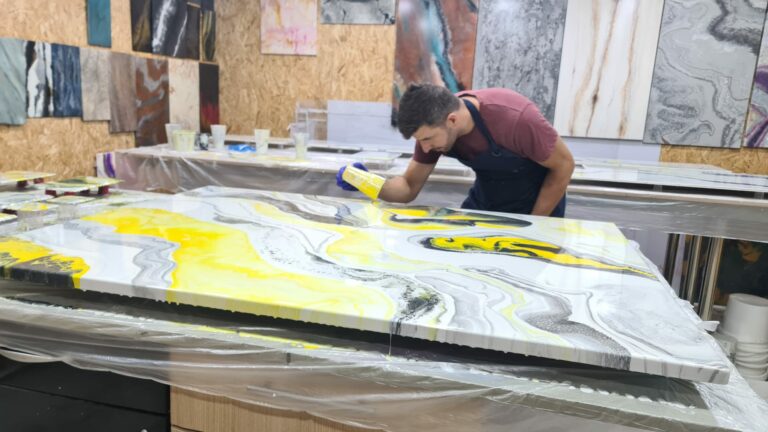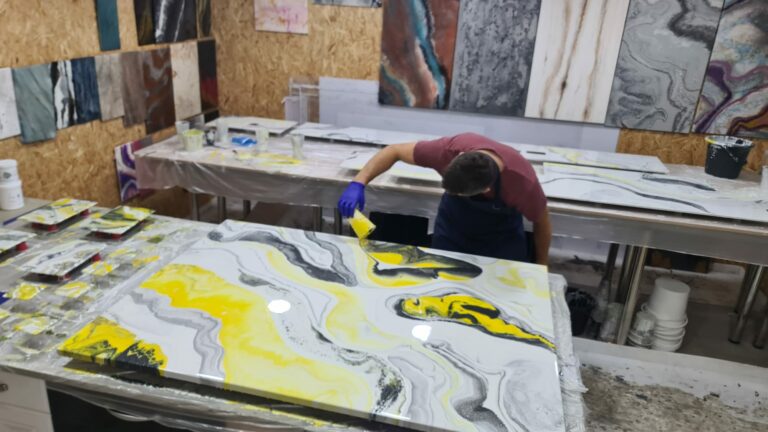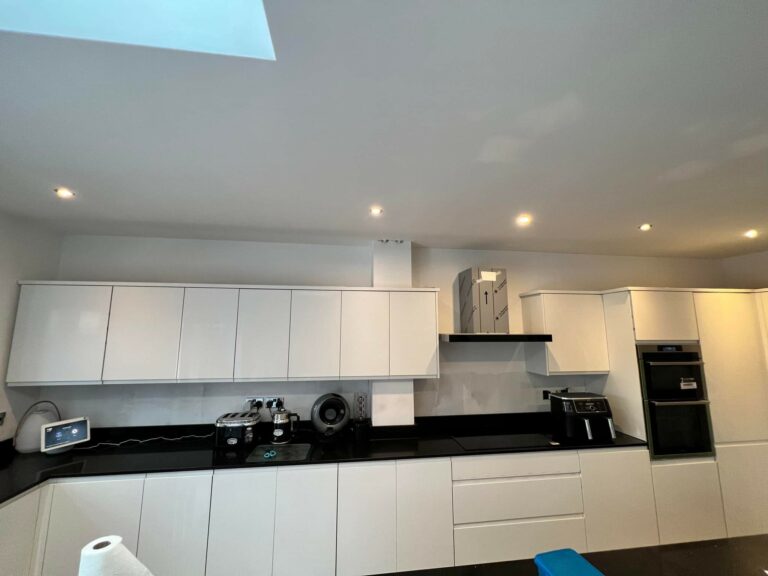 Further Questions?
If you have any questions at all about any of our existing or potential quality Home Statement products or services then please get in touch.
Get in Touch