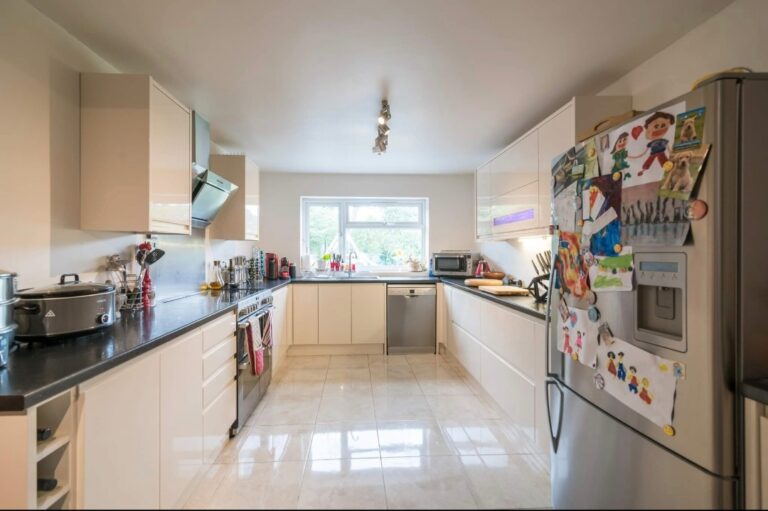 The Problem
Resin splashback in East Sussex. Our customer had a nice big modern kitchen but for the last 8 years it had lacked colour and impact. With the absence of any type of kitchen splashback other than the stainless steel splashback behind the hob, the white walls against the cream cupboard unit served a purpose of looking clean and bright, but did not give any character to the kitchen. After 8 years of living with this standard kitchen look our customer decided that they wanted a unique, handcrafted resin splashback introduced to their kitchen to give them that wow factor that they desired.
Our Solution
Resin splashback in East Sussex
After the customer approached us about creating them a kitchen resin splashback in East Sussex to bring character and style to their existing kitchen, we arranged for the designer to visit to template the areas required and discuss colour and style options.
Day 1: Visit to template the kitchen wall areas with mdf, ensuring that every notch and socket is cut out for.
Day 2: Templates layed out on the workshop tables and primed ready for the design coat
Day 3: Designer used inspiration of colours and style indicated by customer to create a beautiful striking resin splashback in East Sussex. Using many techniques the designer has mastered with resin over the years, creating a depth of design that is un-comparable with any other standard splashbacks on the market.
Day 4: Application of the super gloss top coat, using our upgraded dust extraction system to ensure the workshop environment is completely dust free to alleviate any risk of imperfections. Additional time allocated also to ensure all exposed edges are finished perfectly.
Day 5: Delivery of the resin splashback in East Sussex followed by careful installation around the kitchen.
Day 6 onwards: Now years of smiles and smugness for our customer as they enjoy and show off their new kitchen look, the splashbacks completely transforming both the character and style of the kitchen, and the feel good factor when preparing meals and washing up can not be under estimated.
The workshop is based in North Kent however we service Kent, London, Surrey, Essex, Sussex and parts of all surrounding counties for a map of our usual coverage area please click on 'this link' to take you to our google business page, however we are happy to discuss travelling further for larger commercial projects.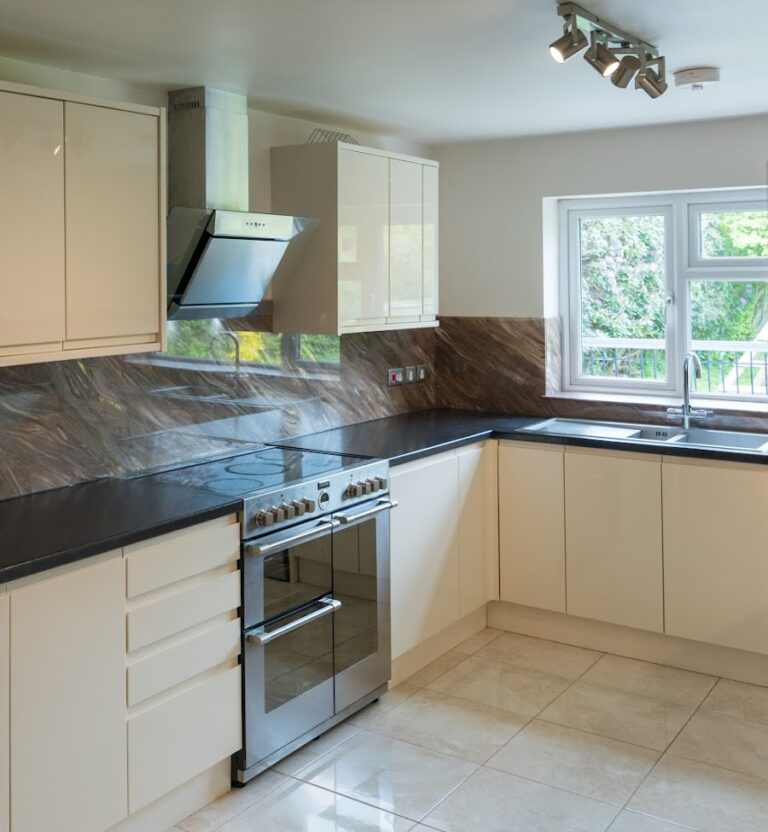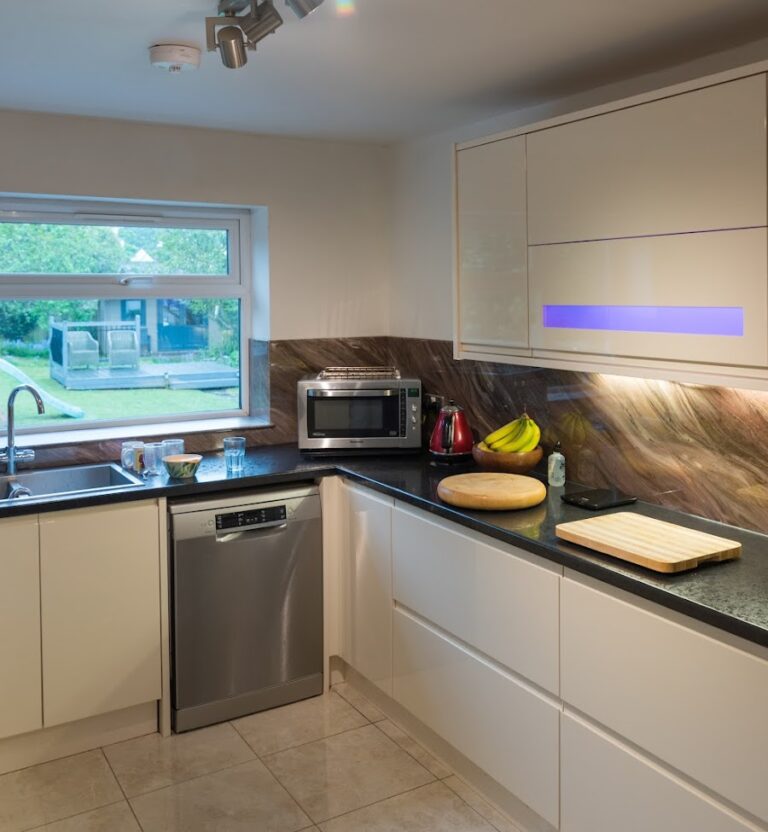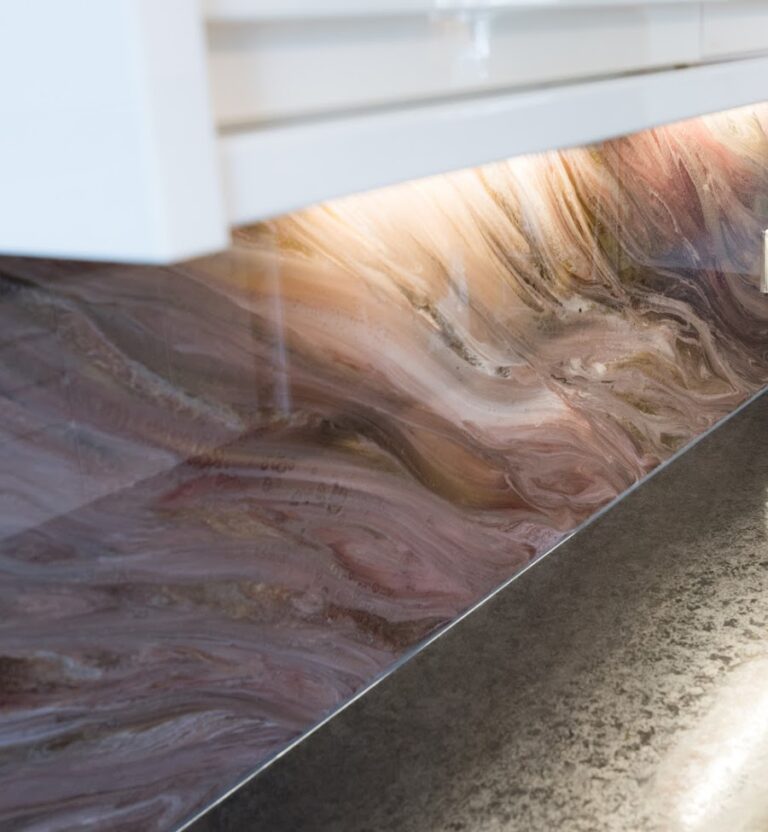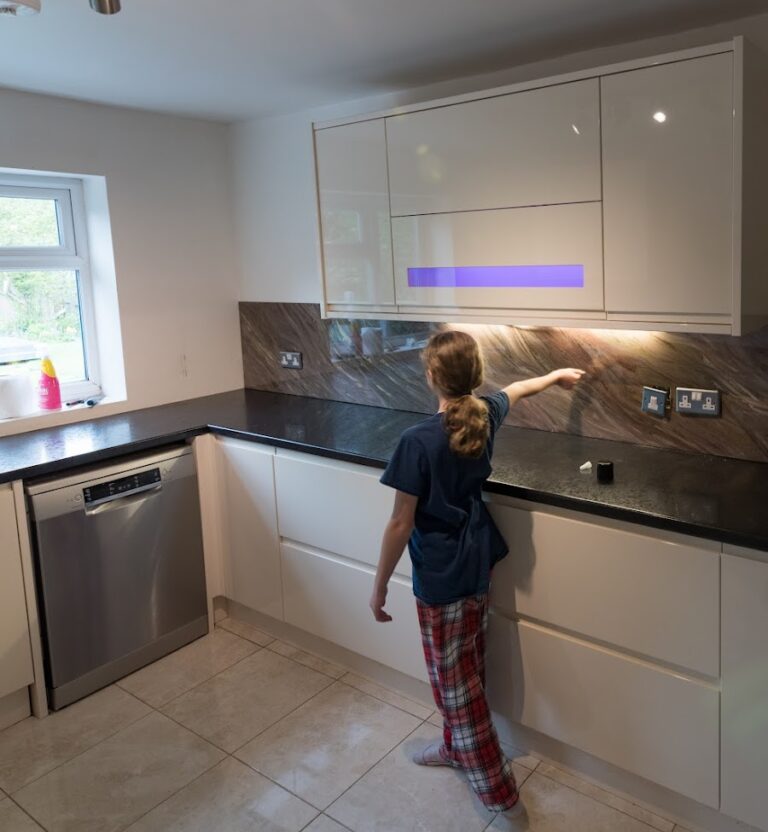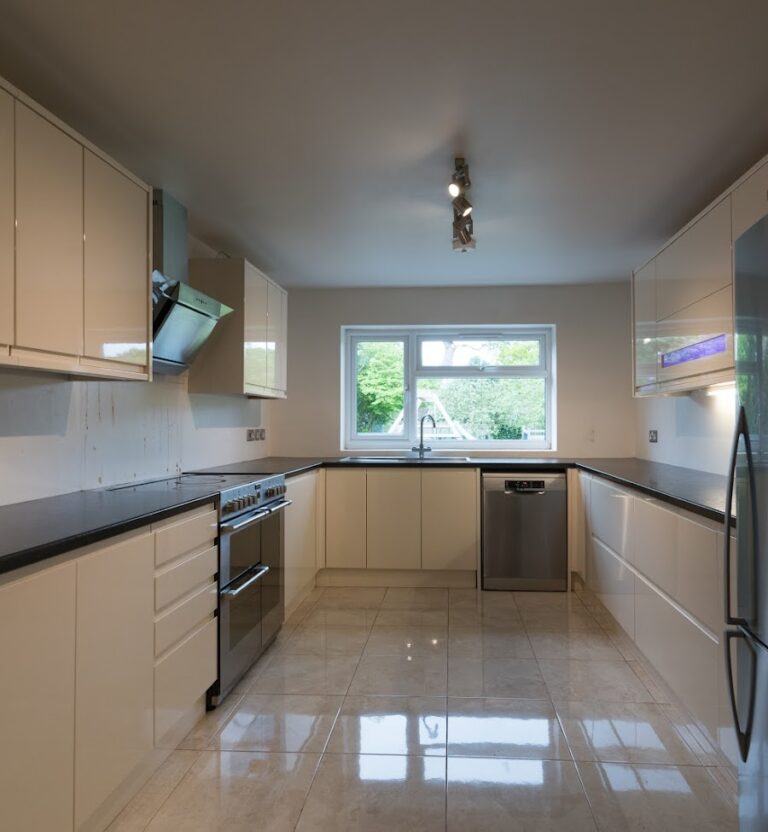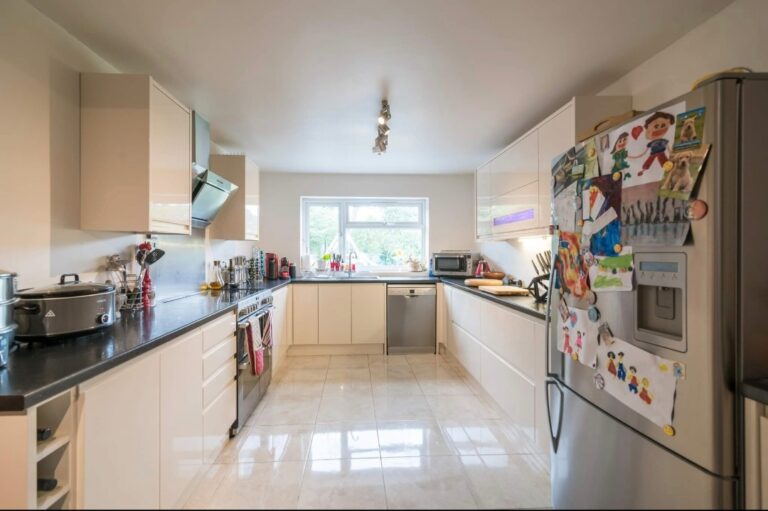 Client's Testimonial
Mindy created a bespoke set of resin splashbacks for our kitchen, The first visit was to measure up and cut some MDF templates which took about three hours. The second visit was barely a week later with the hand-made, bespoke resin splashbacks, created just as we asked. The beauty and attention to detail of the splashbacks is quite incredible and we're noticing new details and patterns on a daily basis. Mindy is an artist and it was clear how pleased he was with his work, and rightly so.
Simon Newbury
Resin splashback in East Sussex
Further Questions?
If you have any questions at all about any of our existing or potential quality Home Statement products or services then please get in touch.
Get in Touch