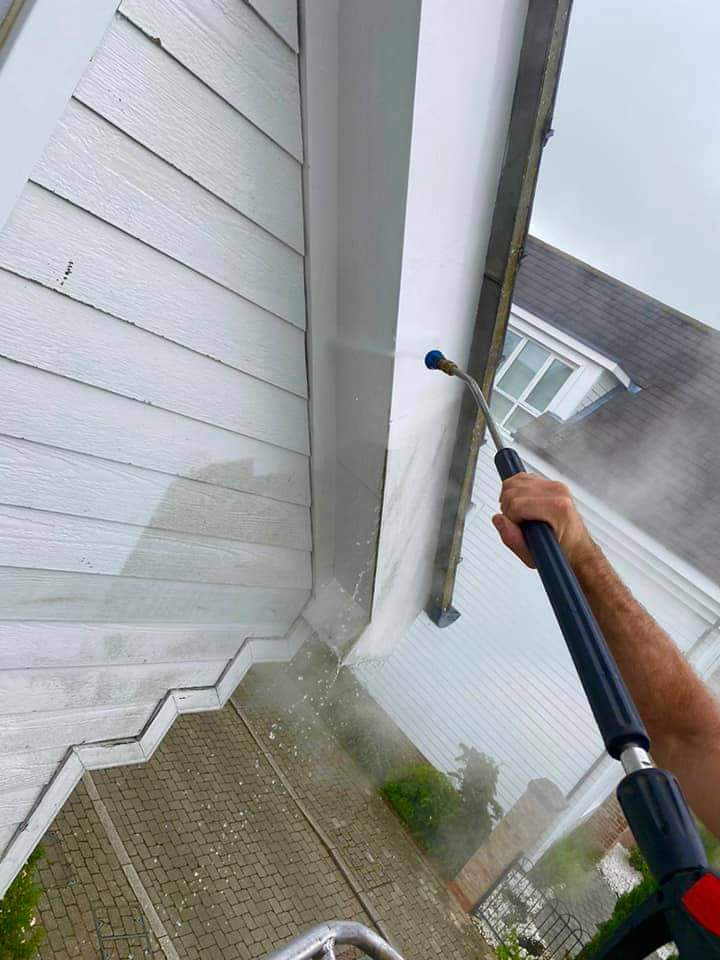 The Problem
Years of dirt and grime had built up over this beautiful property in Kings Hill covering the weathered cladding boards beneath. The customer was looking for a quality, professional clean and repaint to bring his property back gleaming, standing proud in the heart of the Kings Hill estate.
Our Solution
It was difficult to review and cost the property for this roof and cladding clean in Kings Hill using our usual method via google earth and street view and therefore we arranged to complete a site visit, meeting up with the client and taking a good look around the property to ascertain both the size of the clean and the most efficient tools to complete the job. We determined that we could use our smaller Z21 cherry picker to reach most of the areas quickly and safely, with the use of mobile towers and extendable lances to reach all other areas. Using our specialist low pressure washing technique using hot water we were able to remove the built up dirt with ease and make clean once again. The client already knew that they wanted the weathered cladding boards cleaned and therefore after 2 days of cleaning a date was set to re-attend and using our cherry picker complete a full clean of all cladding boards around the property.
The results and efficiency of this roof and cladding clean in Kings Hill complete with full cladding repaint were so great and visible for all to see, four more Kings Hill residents approached the team to request a quote.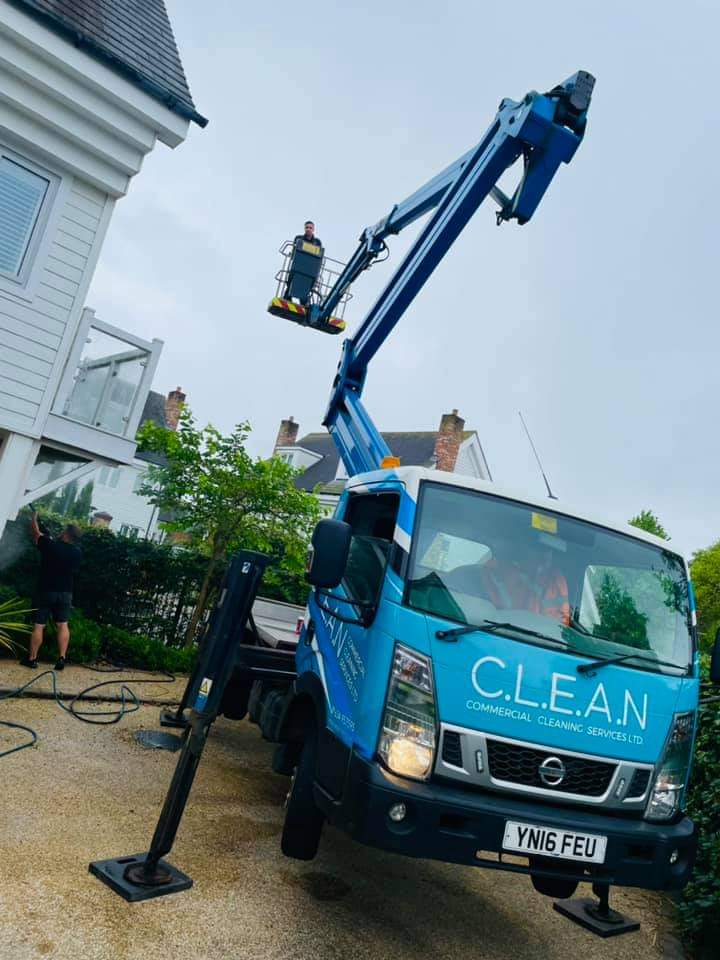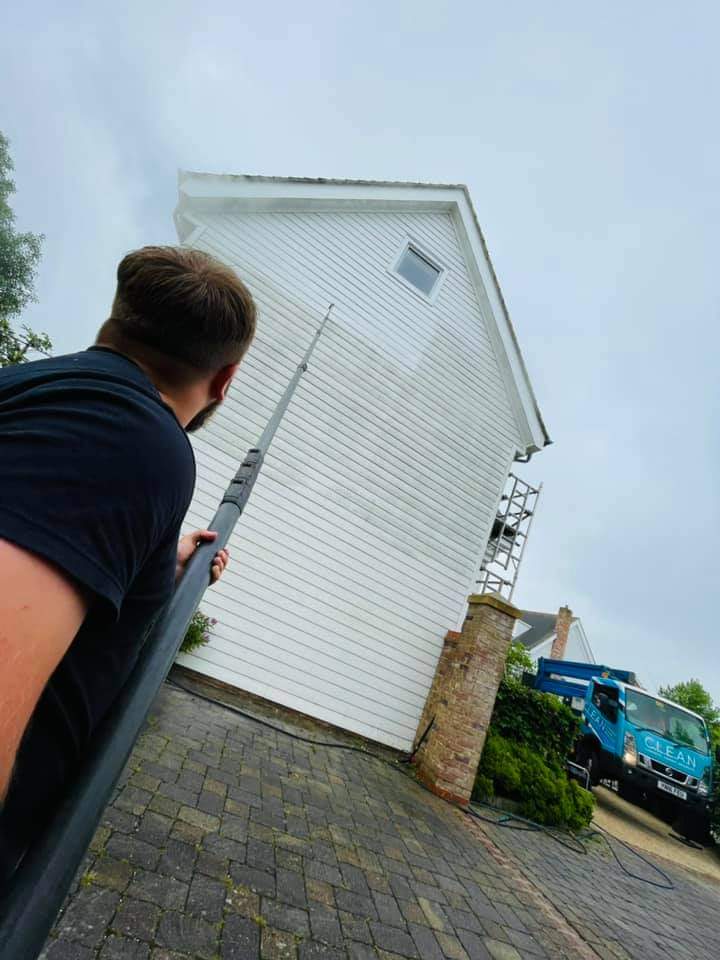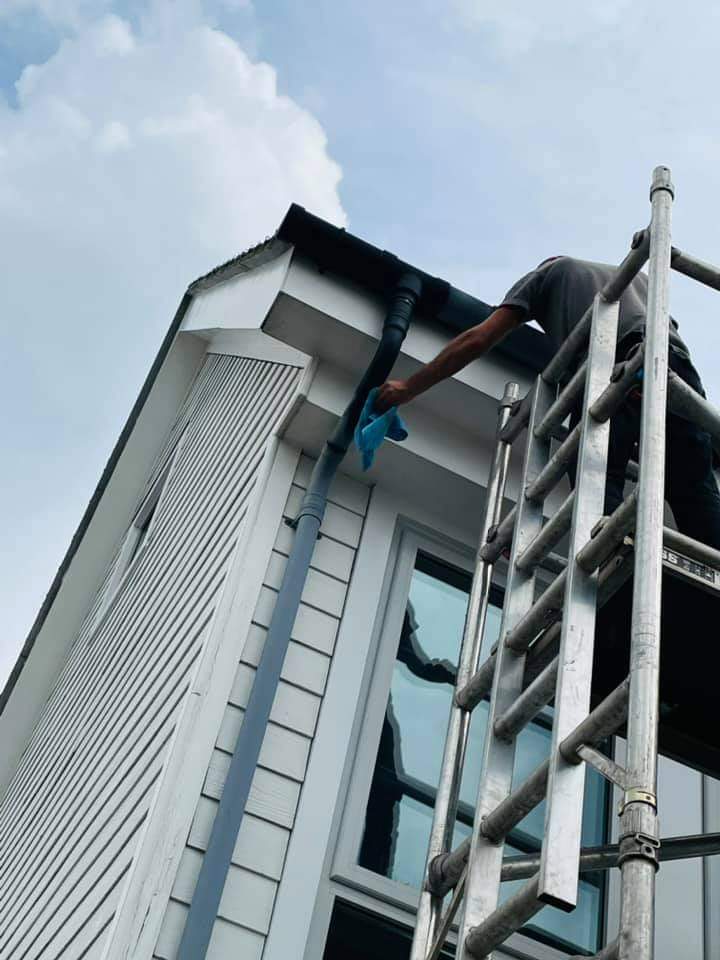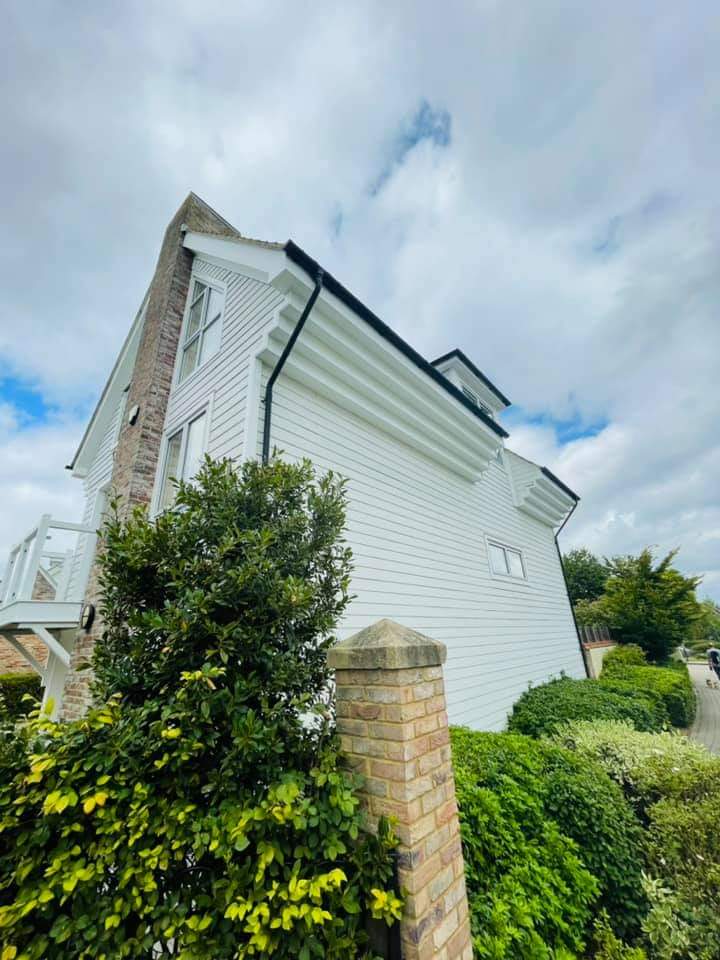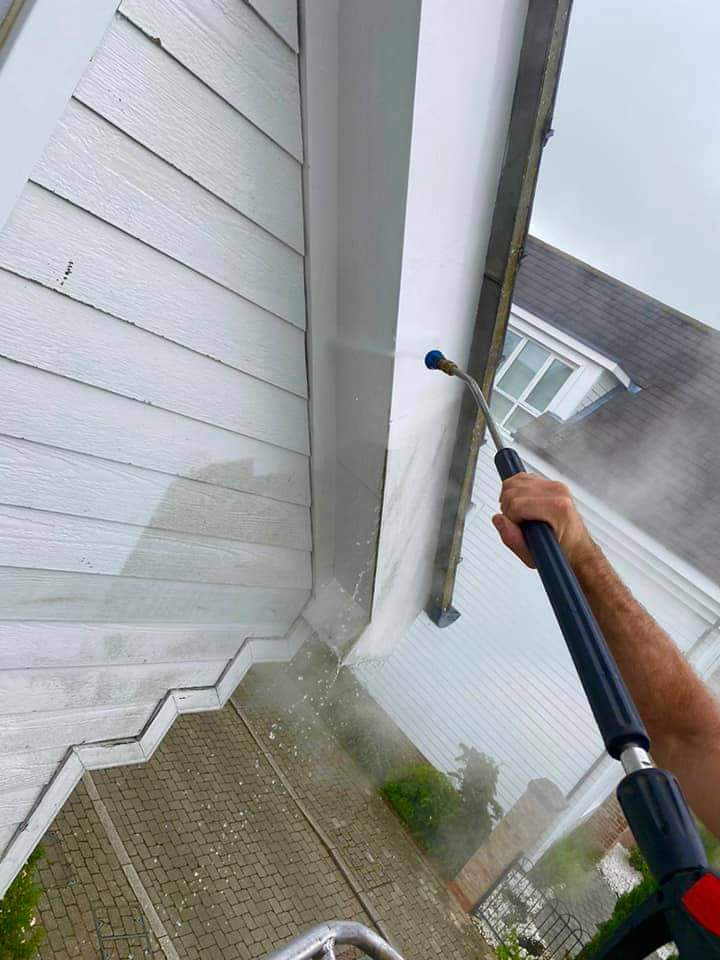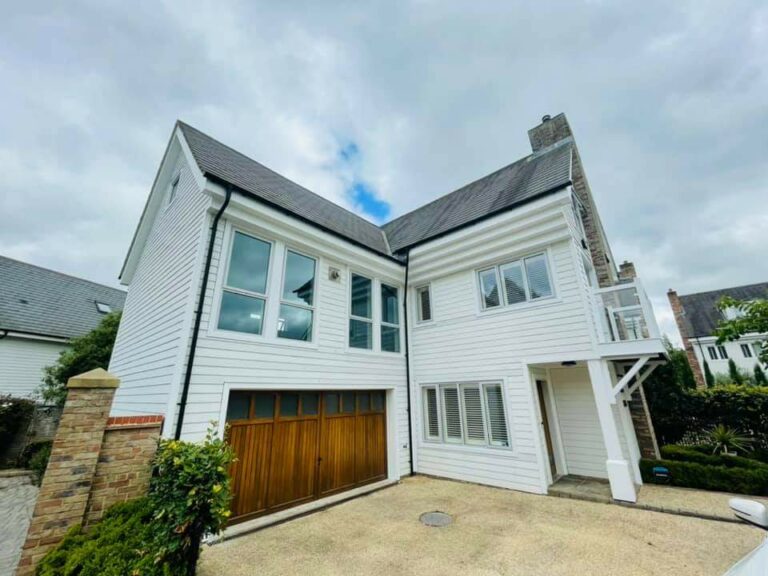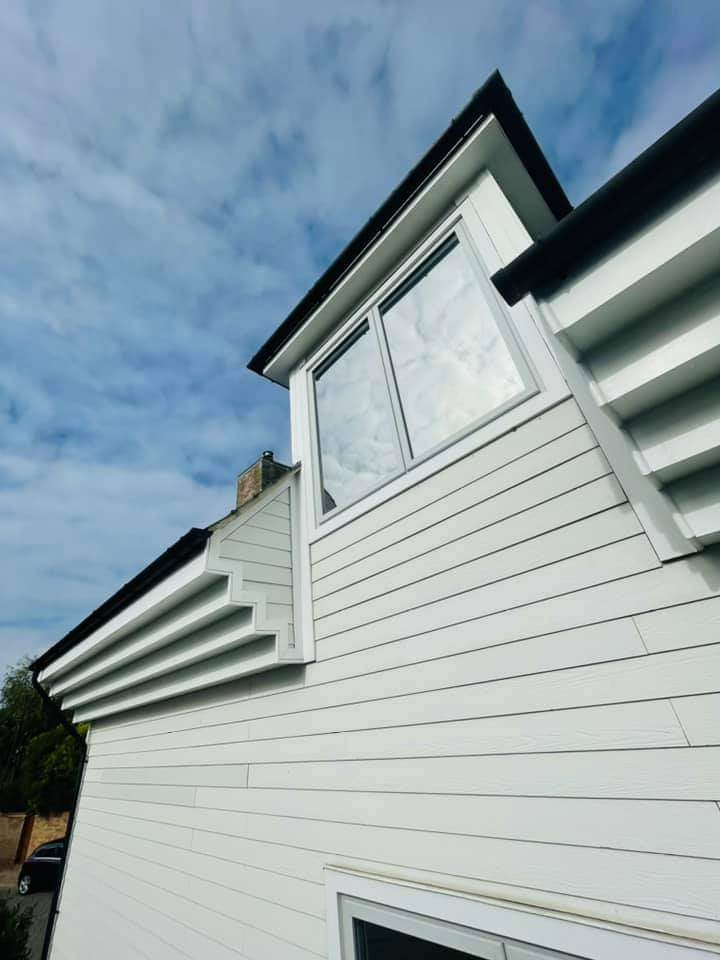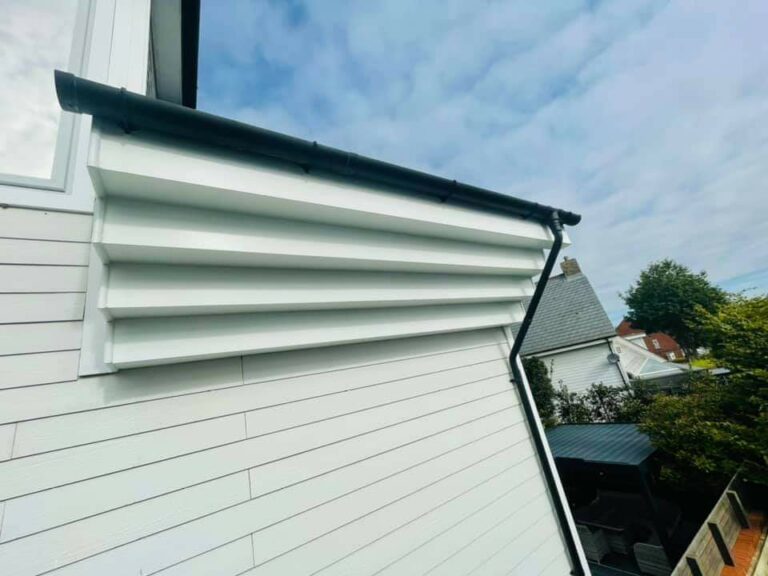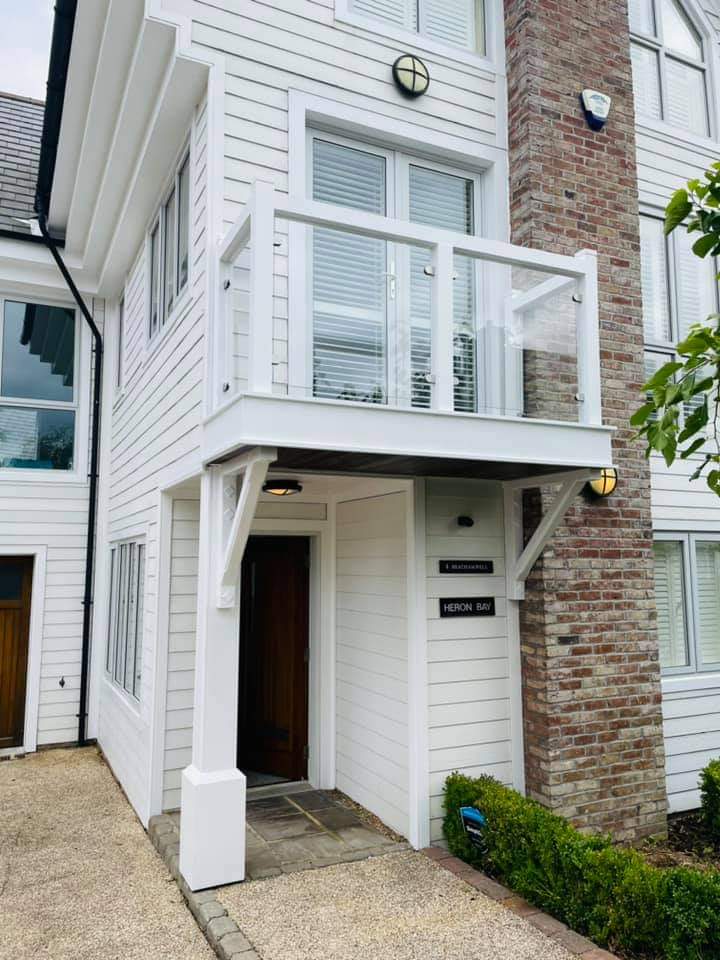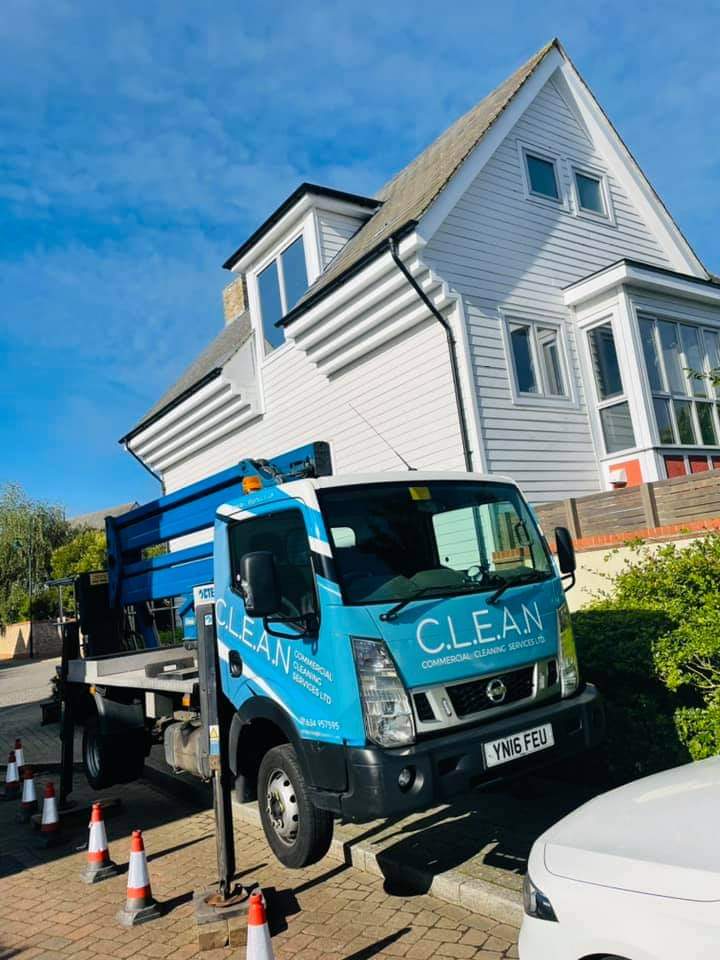 Further Questions?
If you have any questions at all about any of our existing or potential quality Home Statement products or services then please get in touch.
Get in Touch