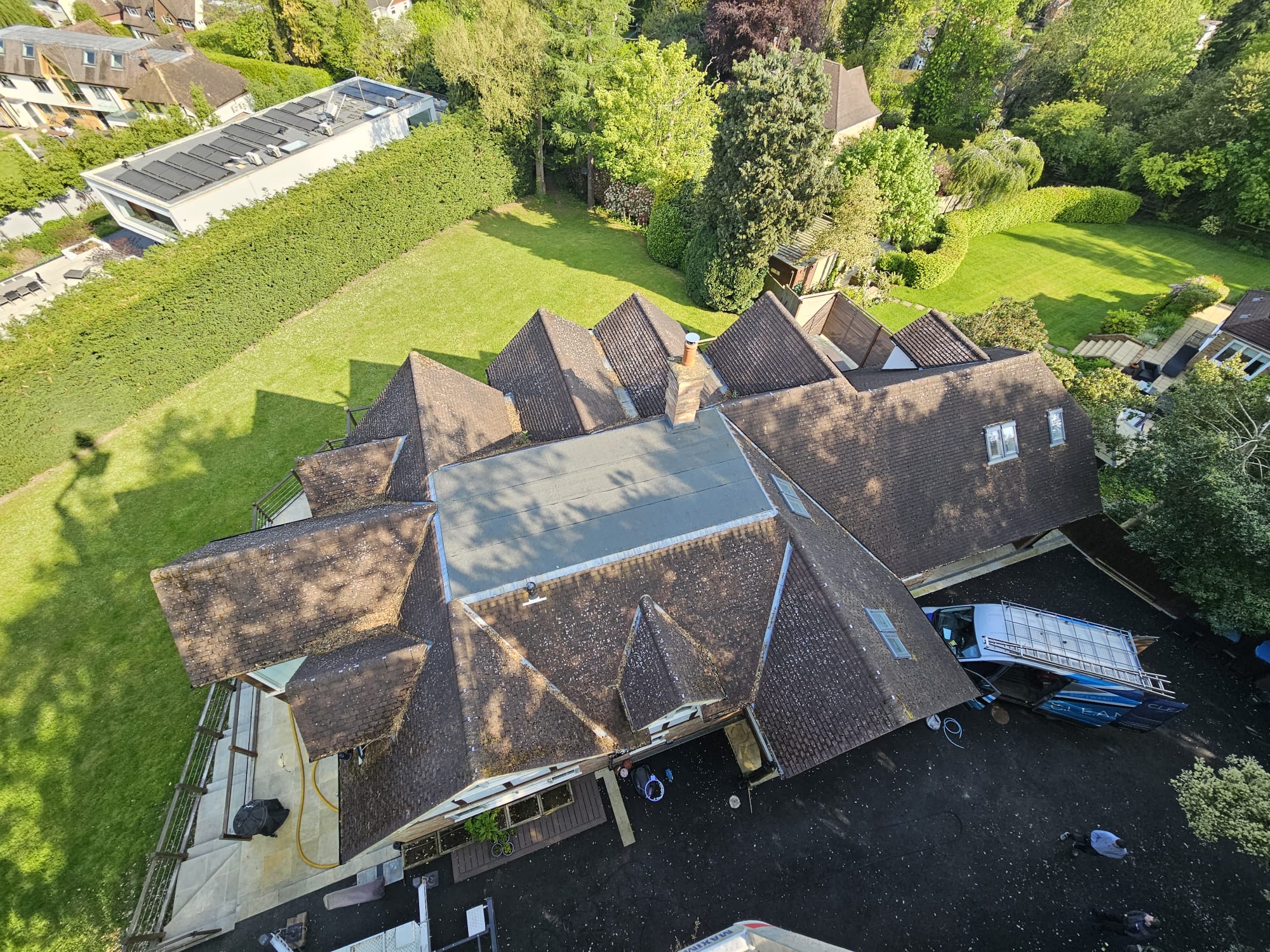 The Problem
As you can see from the attached photo this beautiful property in Oxted, Surrey was looking tired, dirty and was full of moss and covered in Lichen. The roof contamination had been building up over many years untreated, and not only made this beautiful property look old and run down, but the moss was causing constant issues as it clogged gutters and was constantly needing to be swept off the drive and patio.
We were contacted by this home owner to complete their roof clean and moss removal in Surrey, who wanted to bring their roof back to standard and remove the need for them to be constantly sweeping up moss.
Our Solution
Once the customer had made contact with us for their roof clean and moss removal in Surrey, we proceeded to look at their property online and was able to calculate the square meterage of their roof. With this information we were able to calculate the cost for the clean, along with the time it would take for the team to complete it, and determine the appropriate access methods.
The customer was then called to explain the methods we use, what was included in the service and given the price to consider, followed up with a formal quote in writing which was swiftly accepted.
The customer was clearly happy with the approach that we had suggested along with the service guarantees and the job was booked in at a convenient date for both parties.
The job was allocated 2 days to complete with our 33m cherry picker carrying out the bulk of the work with another team utilising a mobile tower and extendable lances.
Day one completing most of the low pressure roof clean and moss removal from the cherry picker. Day 2 then finishing off the roof clean, after which a commercial grade biocide treatment was brushed on to ensure the moss, algae and lichen doesn't return for years. As part of our standard service we then completed a full gutter clean, facia and soffit clean, cleaned all the windows and frames, and then rinsing down the outside of the building and grounds to ensure the whole property was left looking fresh.
See below images showing the before and after shots, I hope you agree it is yet another transformation and clear Home Statement win.
If you would like a quote to have your own residential or commercial roof or property cleaned, then please   get in touch,   all we will need is your address !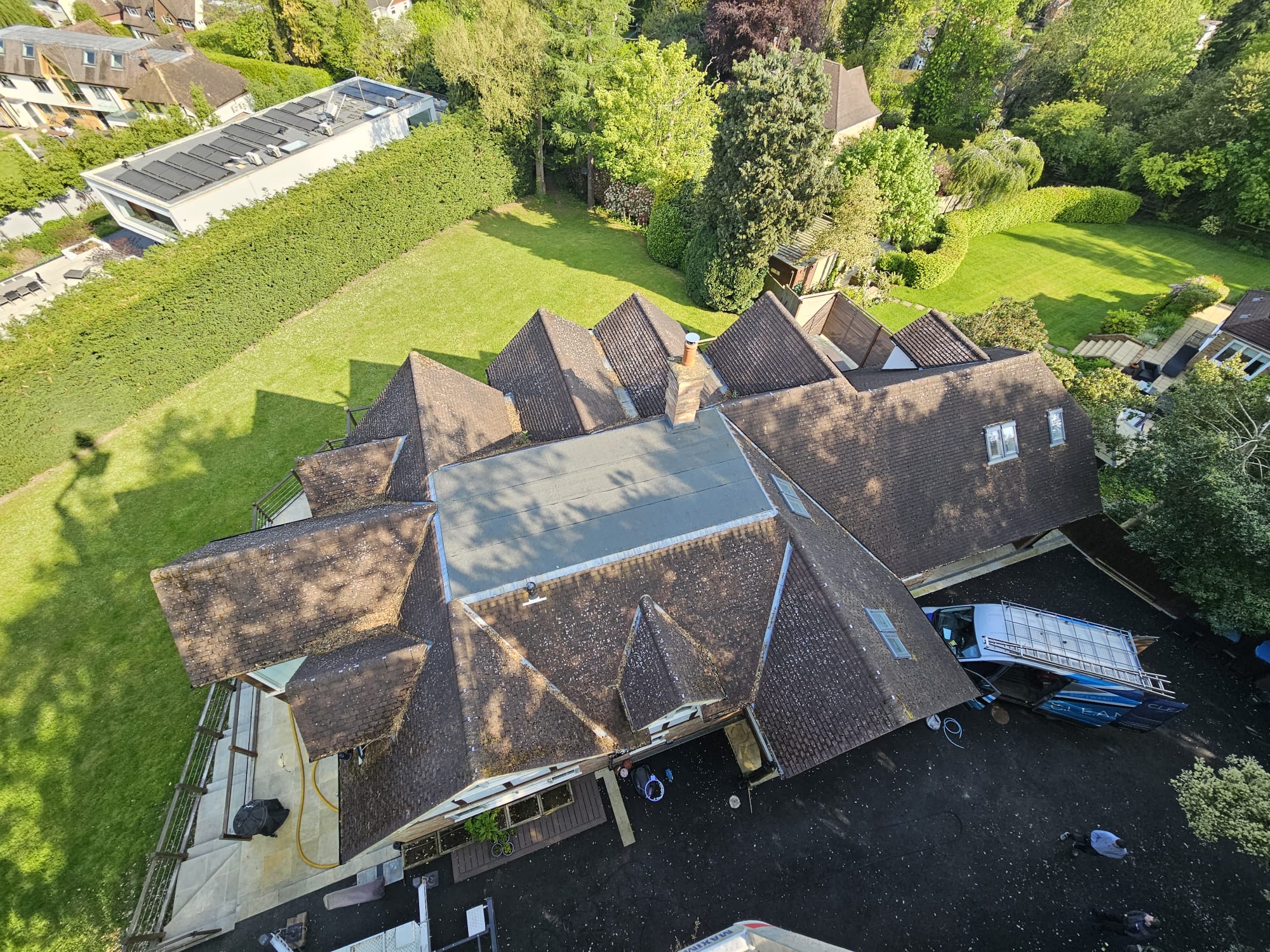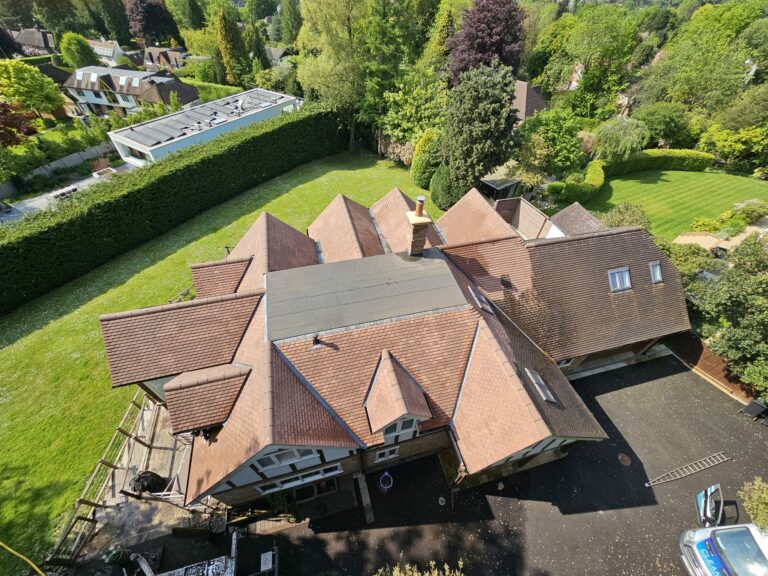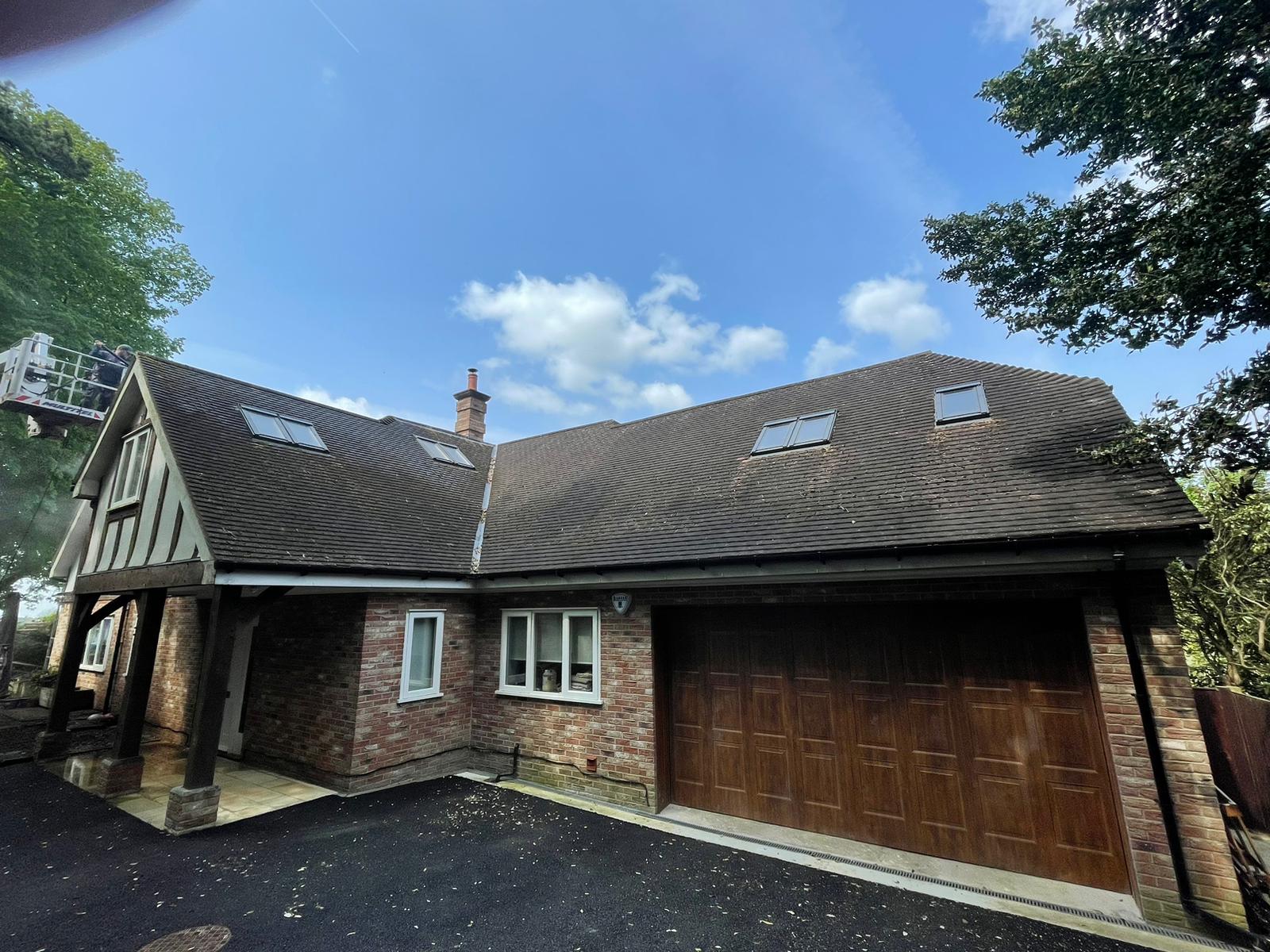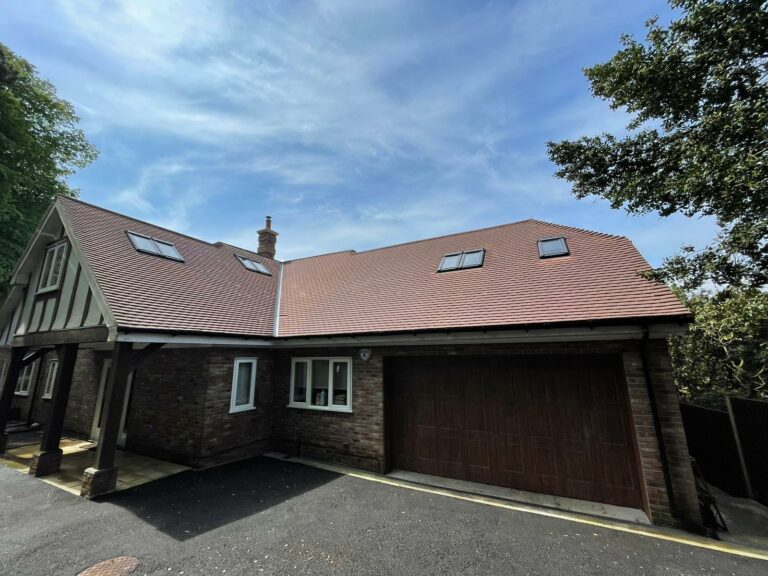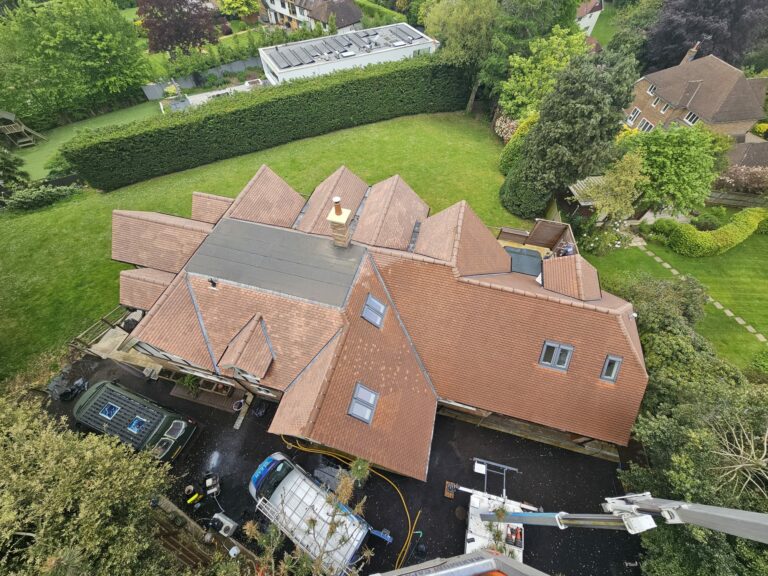 Further Questions?
If you have any questions at all about any of our existing or potential quality Home Statement products or services then please get in touch.
Get in Touch