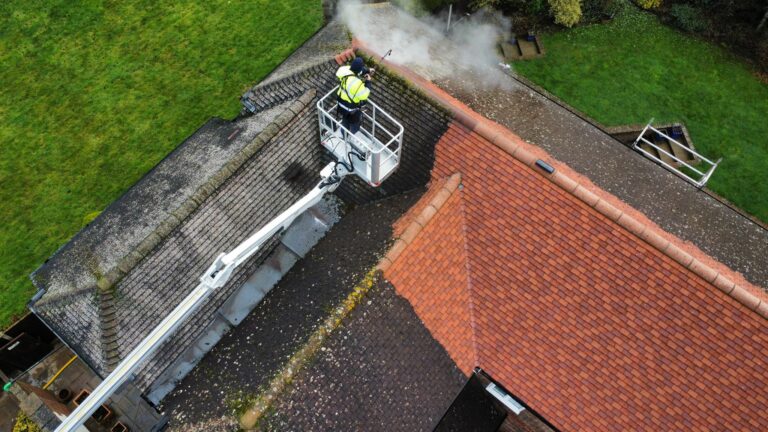 The Problem
This beautiful property was looking weathered, tired and dirty. The customer had been looking onto a neighbouring property that had been given our professional treatment last year and had decided they needed it too.
The roof had a full coating of lichen, algae and moss covering the stunning tiles underneath. Our drones aerial shot capturing the extent of the problem and distinct difference the professional roof clean in East Farleigh would make.
Our Solution
We review and quote all properties by either completing a site visit or by putting them into google maps to review the property's roof size and available access. With this information we identified the size of the clean area and also the amount of sides, pitches and angles which will determine the time and resource required to complete this professional roof clean in East Farleigh. After analysis, a finalised quote was then emailed to the client outlining the scope of works, along with further due diligence documents for the clients peace of mind, such as insurance and evidence of previous works complete. The clients were delighted with the quote for their roof clean in East Farleigh and a mutual date was booked in to commence the roof steam clean.
We were able to schedule the appropriate size team to complete this roof clean within two working days.
Day one completing most of the low pressure roof clean from the cherry pickers, removing all the dirt, moss, algae and lichen and taking the tiles back to their beautiful original colour that still remained underneath all the dirt. Day 2 then finishing off the roof clean, after which a commercial grade biocide treatment was brushed on to ensure the moss, algae and lichen doesn't return for years. As part of our standard service we then completed a full gutter clean, facia and soffit clean, cleaned all the windows and frames, and then rinsing down the outside of the building and grounds to ensure the whole property was left looking clean, presentable and revitalised as promised.
The results of this professional roof clean in East Farleigh speak for themselves, check out our drone photos in the carousel below.
If you would like a quote to have your own residential or commercial roof or property cleaned, then please get in touch, all we will need is your address !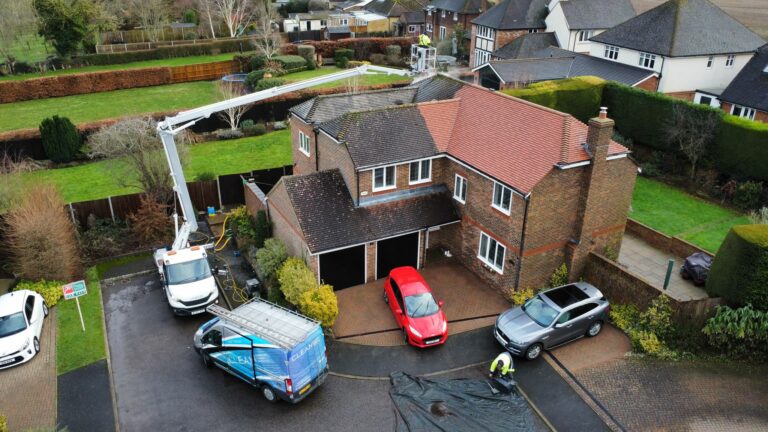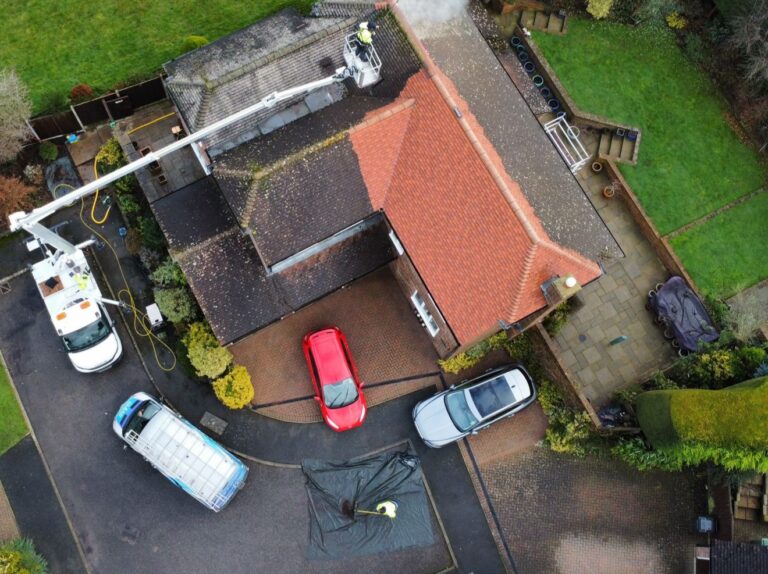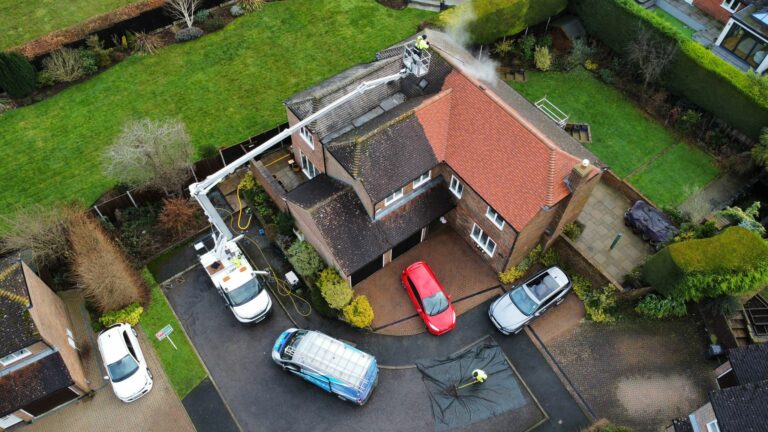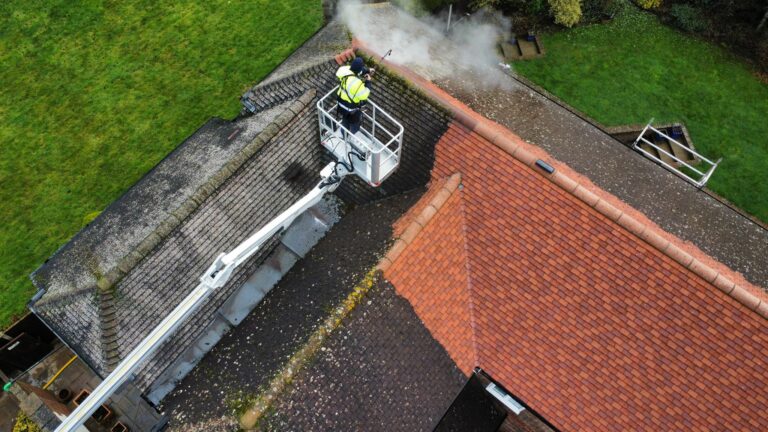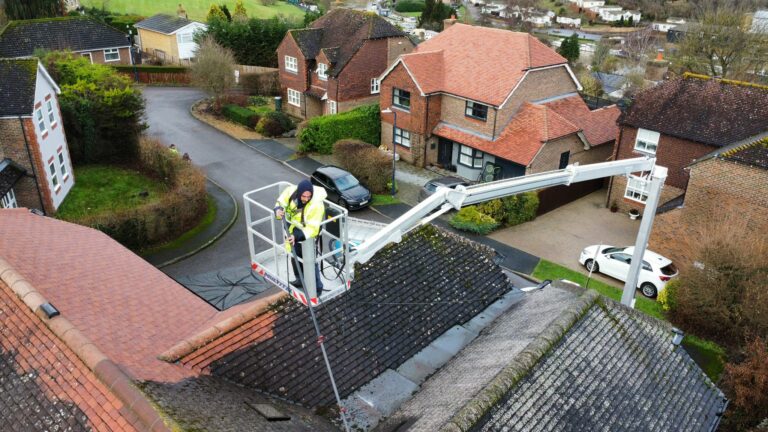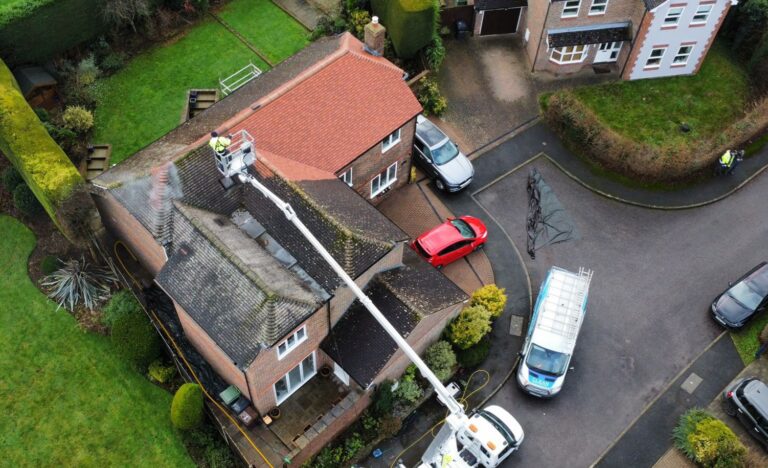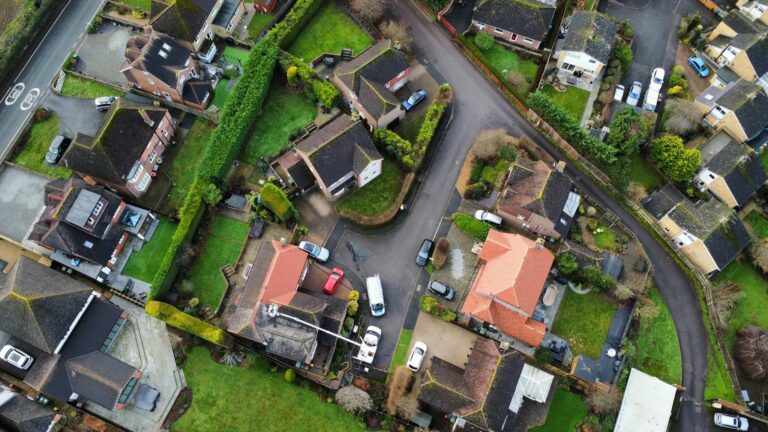 Further Questions?
If you have any questions at all about any of our existing or potential quality Home Statement products or services then please get in touch.
Get in Touch