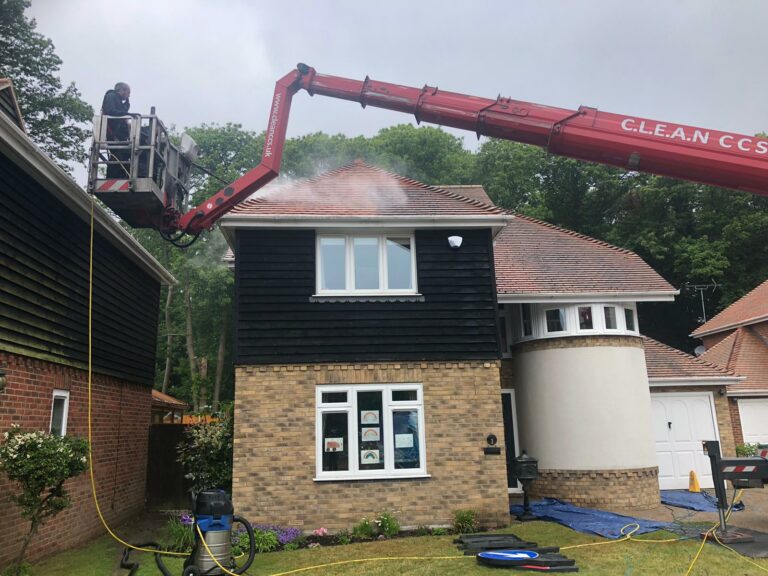 The Problem
A build up of moss, algae and lichen had left this beautiful property looking a bit dirty and weathered, reducing the aesthetic looks, and potentially may have suffered future leaks if untreated and allowed to build up worse over the coming years. Therefore this customer chose to have a specialist roof clean near Maidstone to revitalise their roof.
Our Solution
We were able to review the property remotely, meaning that we could offer our clients a quote without risking health during the pandemic. On agreement of terms we were instructed and able to complete this specialist roof clean near Maidstone successfully, revitalising the roof and bringing it back up like new. Using our 33m cherry picker we were able to gain access to virtually the whole roof area, meaning a safer, more thorough, but still quicker roof clean. Just a small tower needed to cover the last area at the back. This specialist roof clean near Maidstone, using a low pressure hot water clean, brought this roof up beautifully, then once clean we applied a commercial grade biocide treatment which prevents the moss, algae and lichen from returning so quickly.
Backed with a 2 year warranty we were happy that the customer will enjoy a clean looking property for years to come.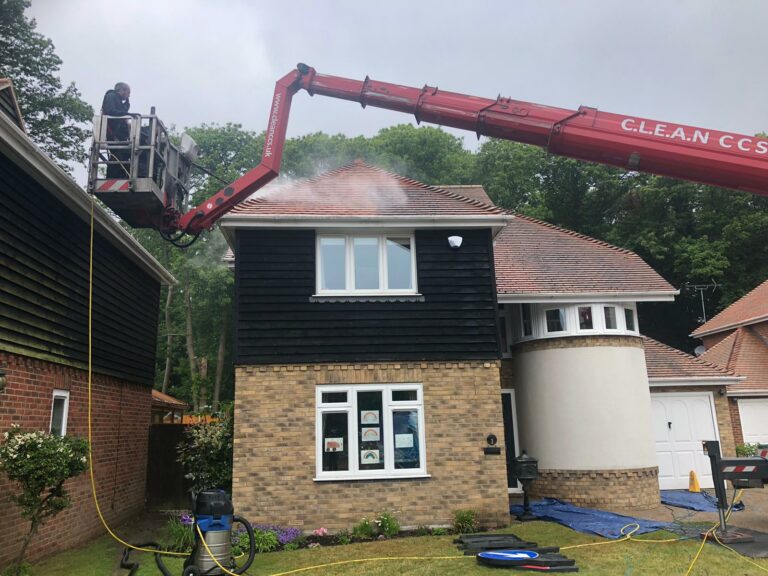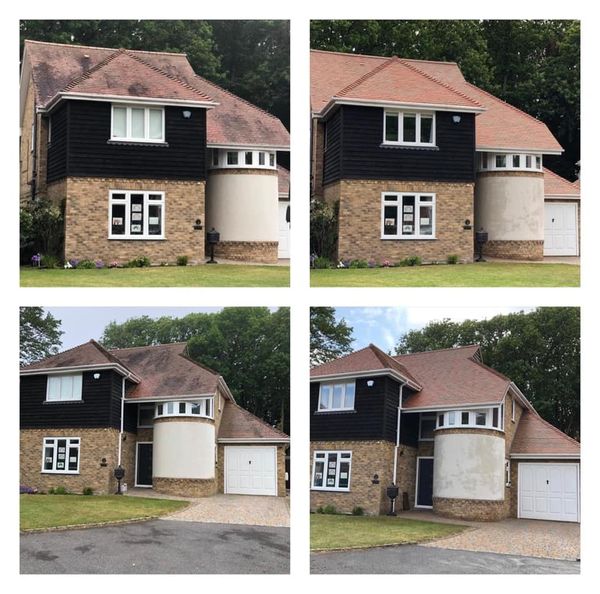 Client's Testimonial
We used Home Statements to get our roof cleaned. Highly recommend, communication was great and answered all our questions. The team that came to clean the roof were very friendly, professional and not only did they do a great job of the roof, they left all of the outdoor areas spotless.
Susan Petchey
Roof Clean
Further Questions?
If you have any questions at all about any of our existing or potential quality Home Statement products or services then please get in touch.
Get in Touch