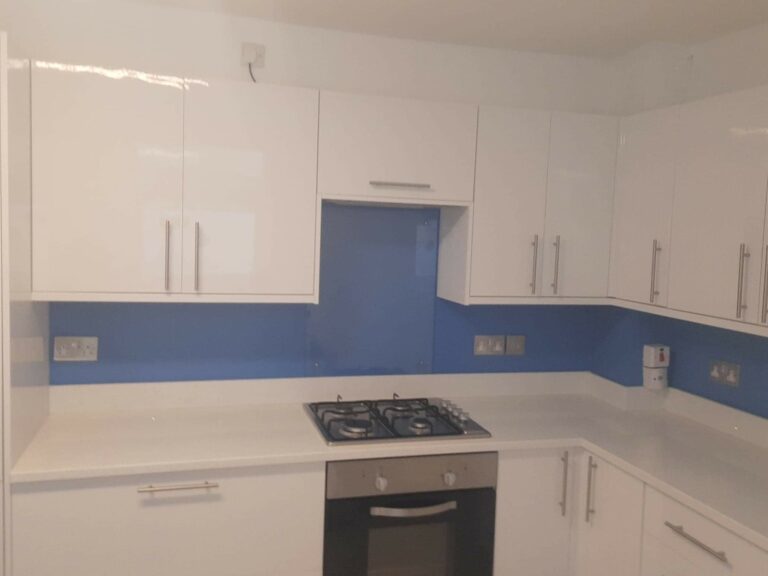 The Problem
The customer previously had a standard plain blue splashback as seen in the attached picture. Though she had always wanted a blue splashback for her kitchen, she never truly felt happy with the the standard blue glass splashback purchased from a mainstream retailer. Then she saw pictures of our bespoke handmade epoxy resin designs and fell in love with them straight away.
Our Solution
After initial discussion around the order, design and production process, we then arranged for a consultation with the designer remotely, and once they agreed the colour and design style preference our talented designer templated the whole kitchen and then produced these stunning epoxy resin splashbacks which has definitely created that 'Home Statement' that the customer was looking for. Such an impact which is now reportedly making the customer smile every time she is working in her kitchen. Whilst installing the splashbacks we also completed some additional works for the customer that the designer identified, which saw us reduce the unnecessary size of some boxing in around the boiler pipes which enhanced the overall look of the kitchen. Our teams will always aspire to do the best for every customer at the cheapest possible price. This was the first customer we had completed some epoxy resin splashback Forest Gate London, but now word is spreading fast.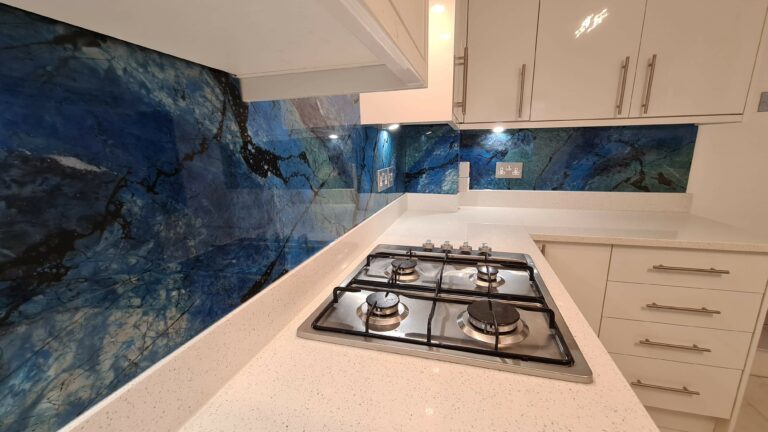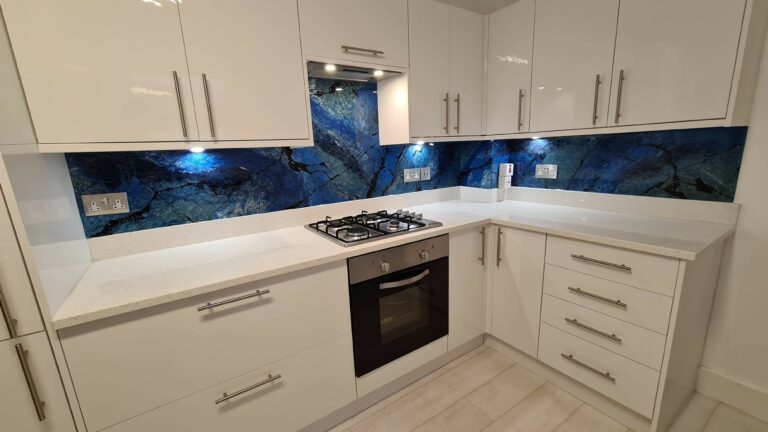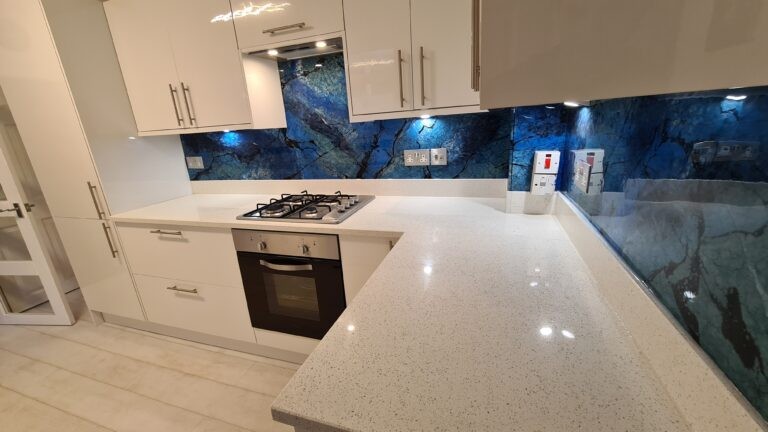 Client's Testimonial
I couldn't believe it was even possible to get something like this. What a wonderful company to give a lift for tired places, and give that special wow factor in affordable prices. Communication was really good. The whole process was speedy, accurate and outstanding. Thank you Home Statements for making it happen!
Sanna Osborne
Bespoke Epoxy Resin Kitchen Splashback
Further Questions?
If you have any questions at all about any of our existing or potential quality Home Statement products or services then please get in touch.
Get in Touch