Statement Overview
Looking to have a professional log burner flue or chimney sweep service carried out?
Chimney sweep services
Welcome to our premier Chimney Sweep Service! We specialise in expertly cleaning and maintaining your chimneys for optimal safety and performance. Our services include thorough cleaning for both Log Burner and open fire lined chimneys, ensuring efficient and clean burning. We also excel in cleaning unlined chimneys, preventing buildup and potential hazards. With advanced camera inspections, we provide a detailed view of your chimney's condition, addressing any concerns. Our professional team conducts comprehensive smoke tests to ensure proper ventilation and identify potential issues. Trust us to keep your home safe and your chimneys in top-notch condition.
Our chimney sweeps are members of the Institute of Chimney Sweeps or the National Association of Chimney Sweeps (NACS) so you can be assured of a professional sweep every time. On completion of your Chimney sweep you will receive the relevant certification for insurance purposes.
Chimney Cleaning Options Include:
Log Burner and open fire lined chimney sweep
Unlined chimney sweep
Camera inspections
Smoke tests
We also offer a Log burner supply and installation service.
Chimney Sweep Service Near Me?:
Our chimney sweep service currently covers the following boroughs of Kent:
Maidstone, Medway, Gravesham, Swale, Sheerness, Tonbridge & Malling
Request a Quote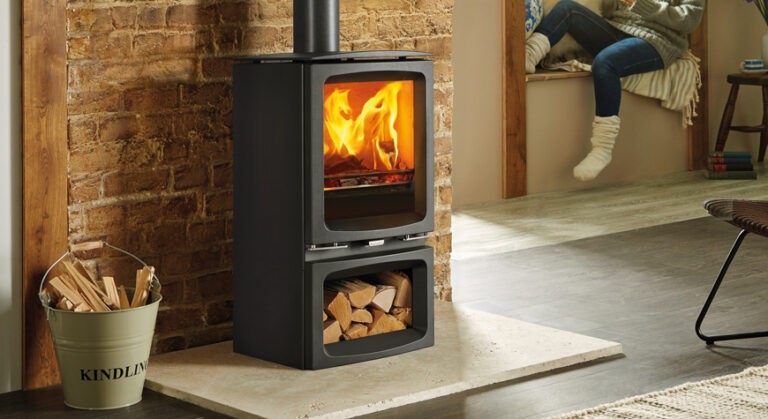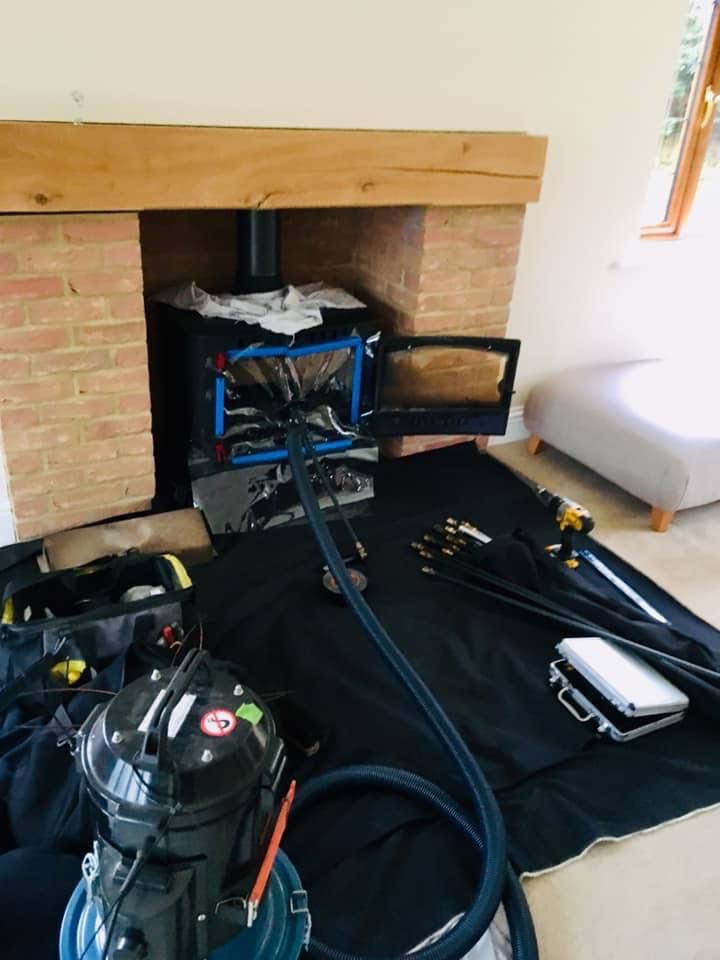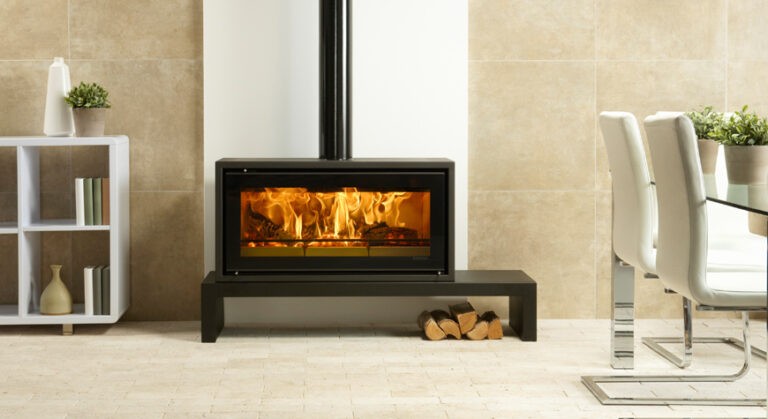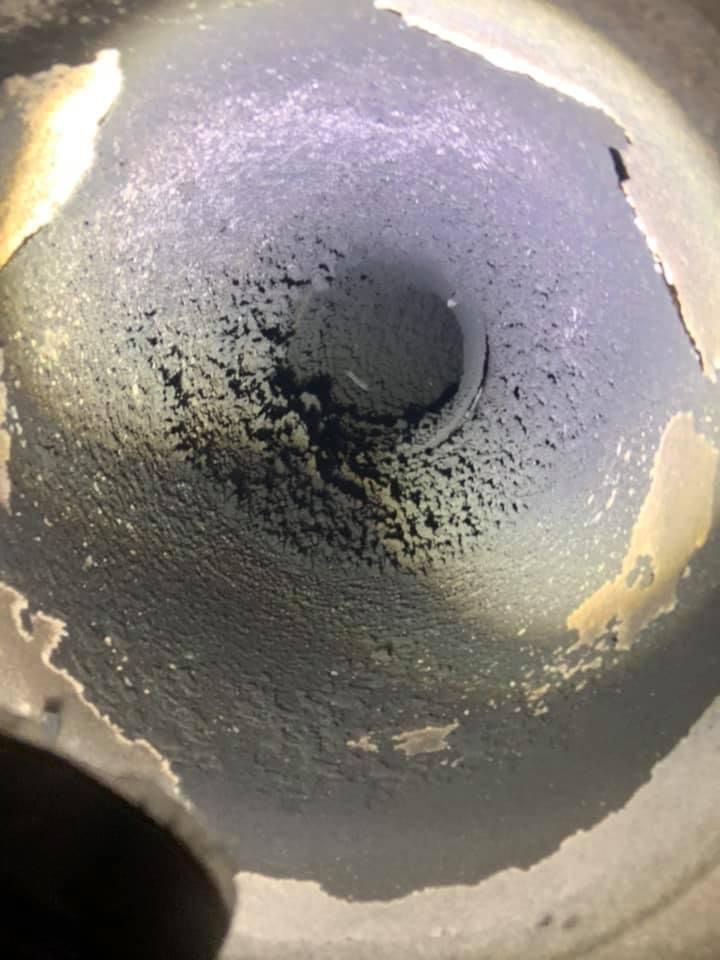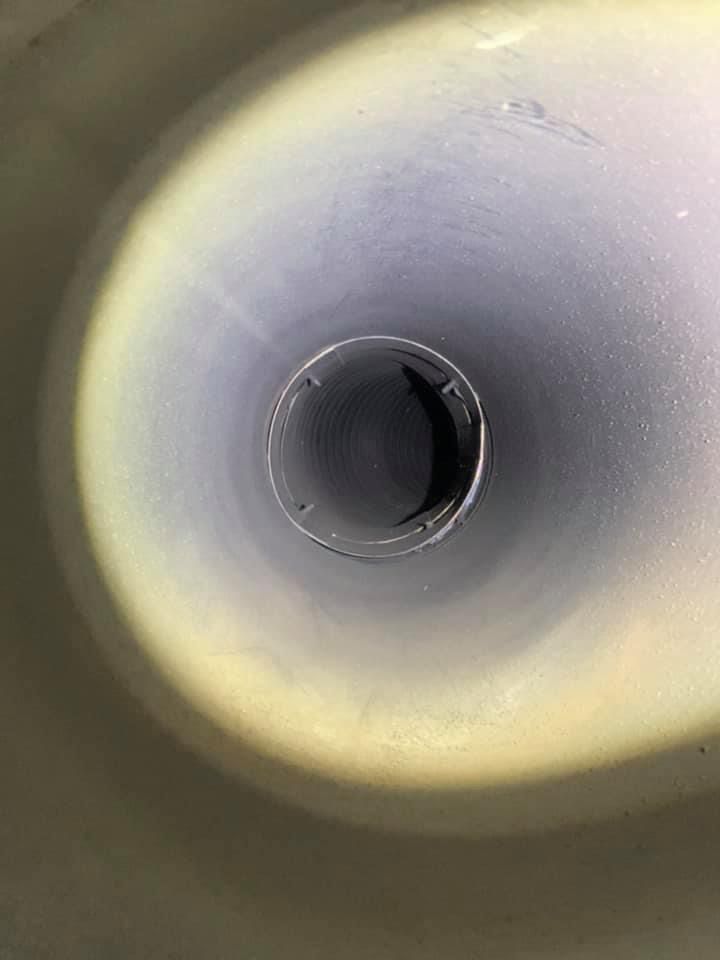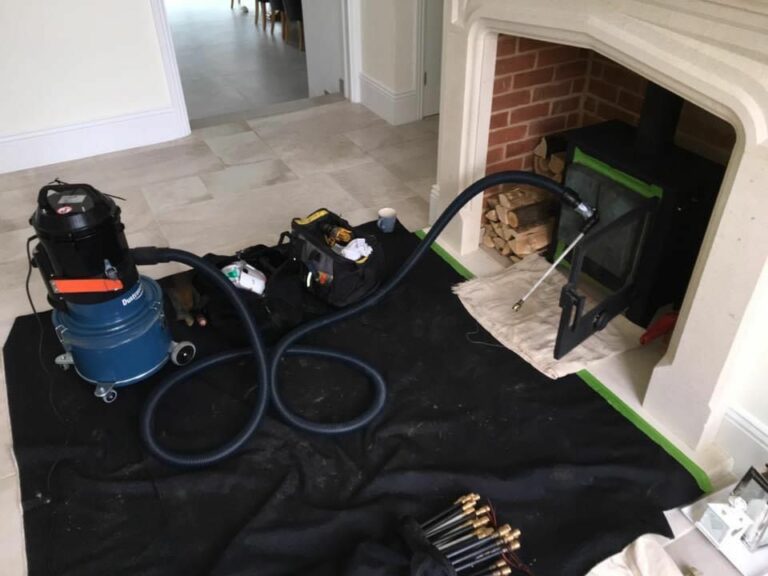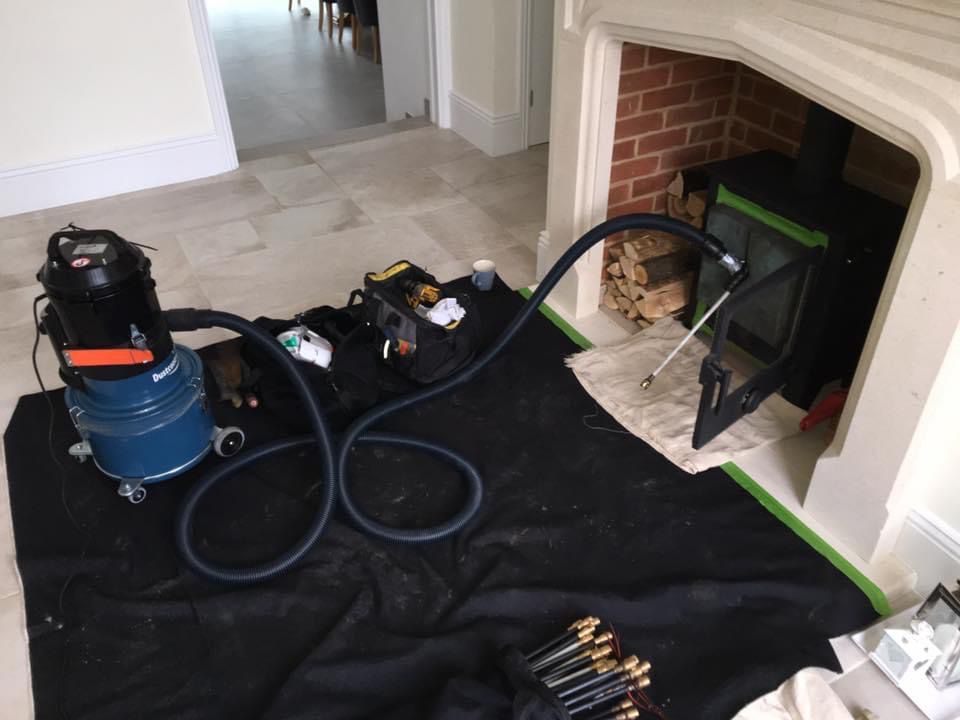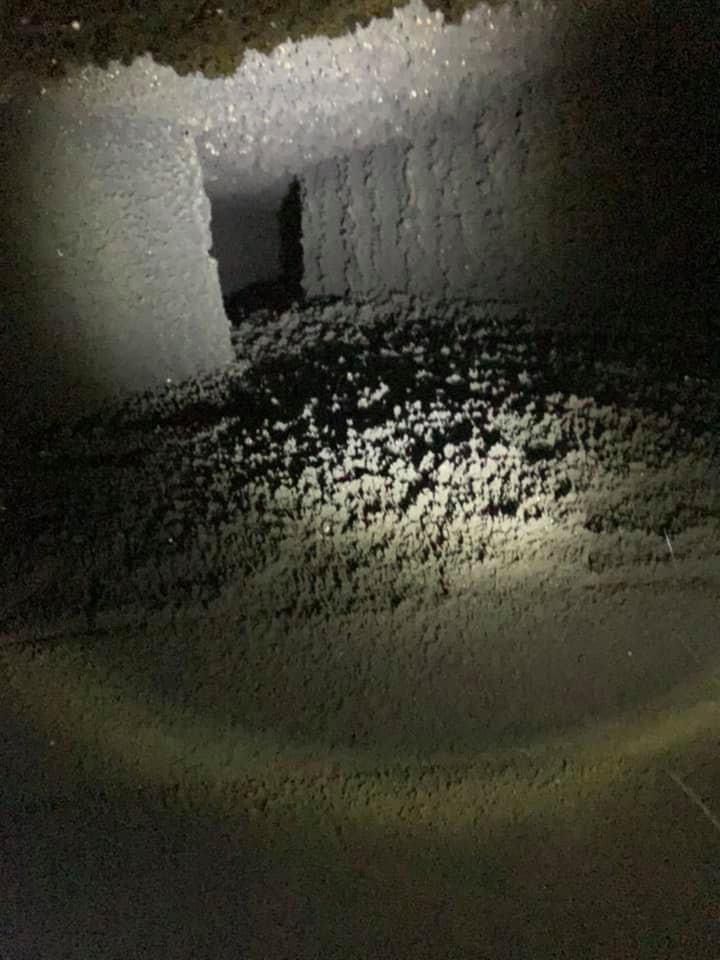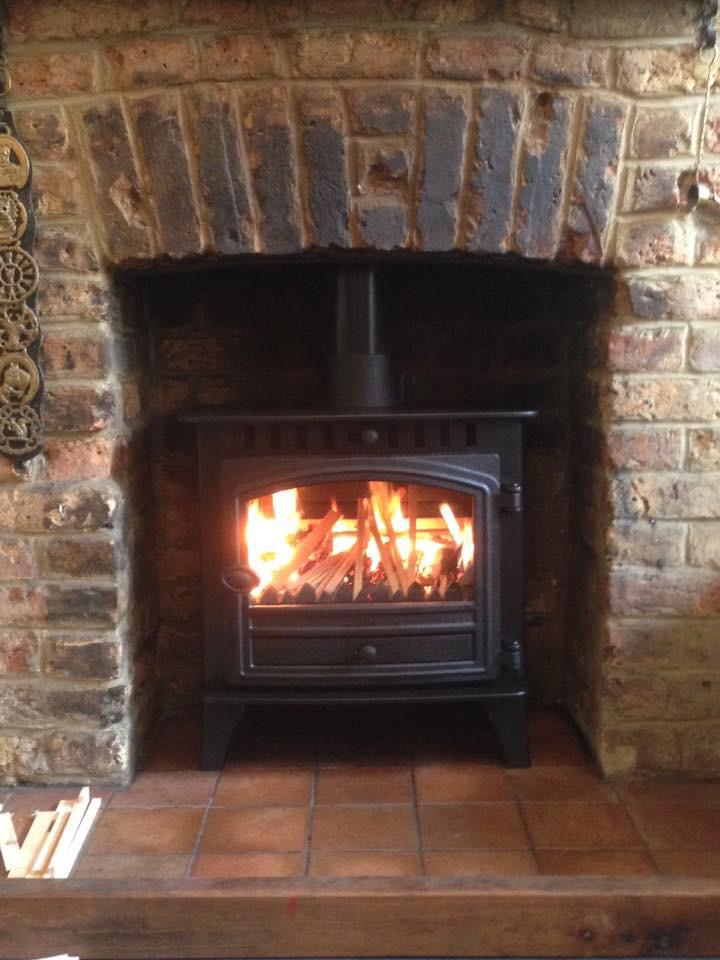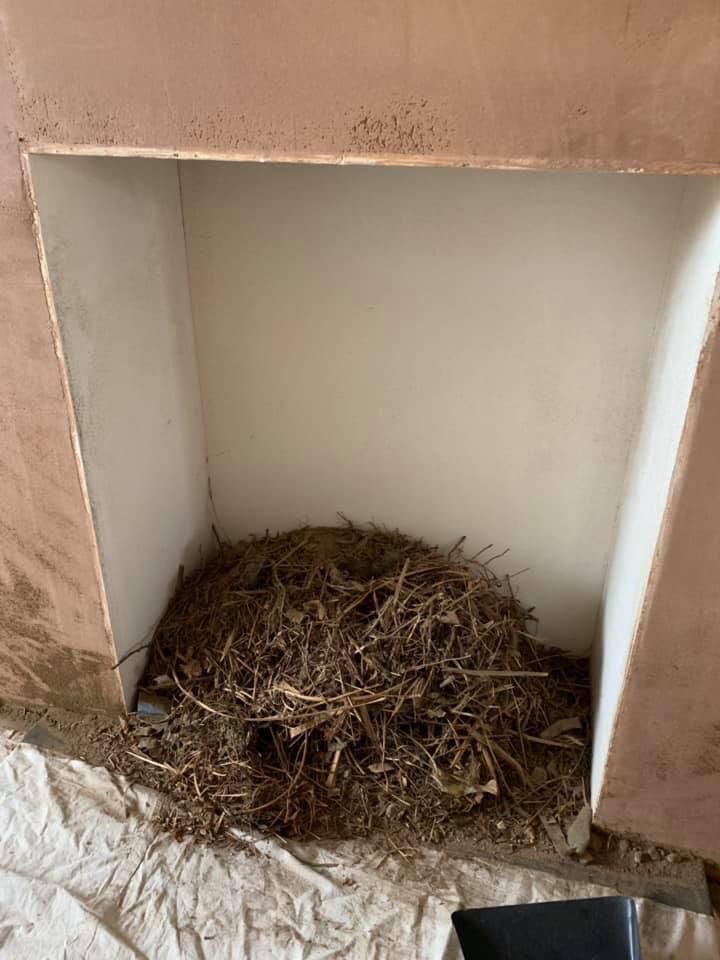 Chimney Sweep Service
How Often Should A Chimney Be Swept?
Chimney sweeps should be carried out depending what fuel type you are burning:
Smokeless coals – At least once a year (Often believed to not need cleaning)
Wood – Once a season when in use on open fires, twice a season for stoves
Bituminous coal – Twice a year
Oil – Once a year
Gas – Once a year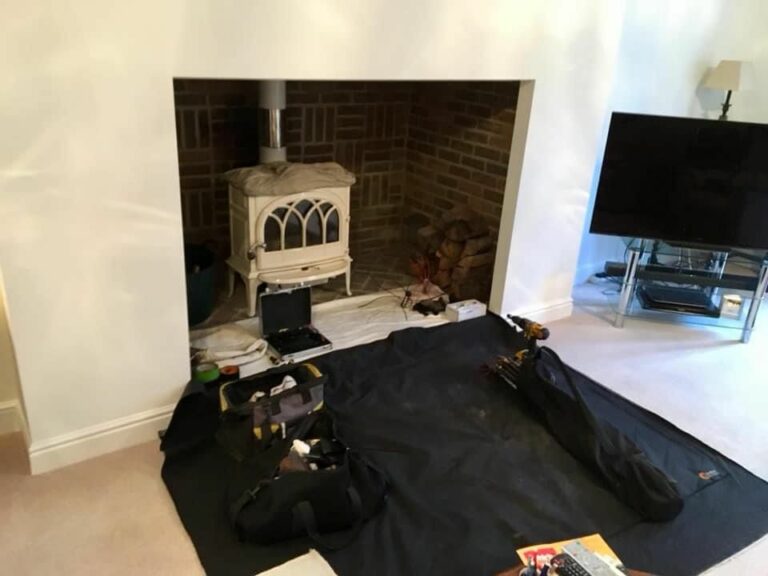 Smoke Test
A log burner smoke test is a crucial service for ensuring the safety and efficiency of your wood-burning stove. By conducting this test, trained professionals can assess the proper functioning of the burner, chimney, and ventilation system. Detecting any issues early on prevents potential health hazards from harmful emissions and identifies inefficiencies that can waste fuel and money. Regular smoke tests enhance indoor air quality, minimize environmental impact, and offer peace of mind, guaranteeing a warm and secure home environment.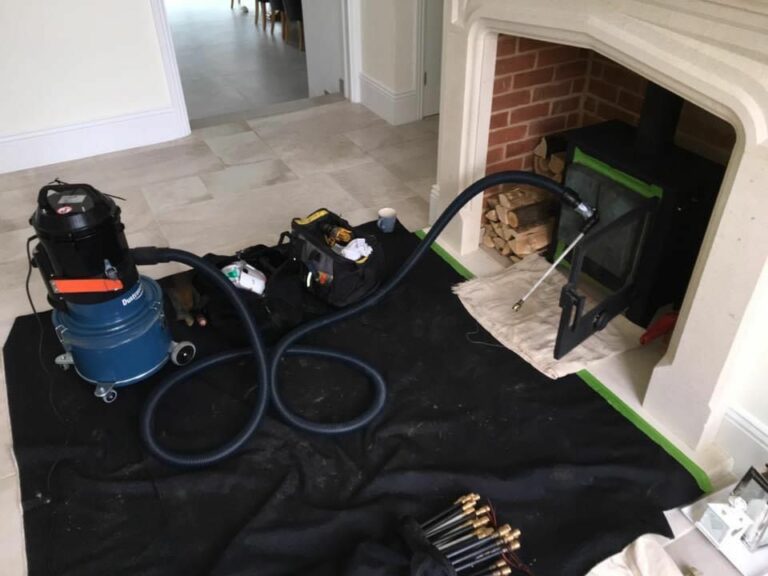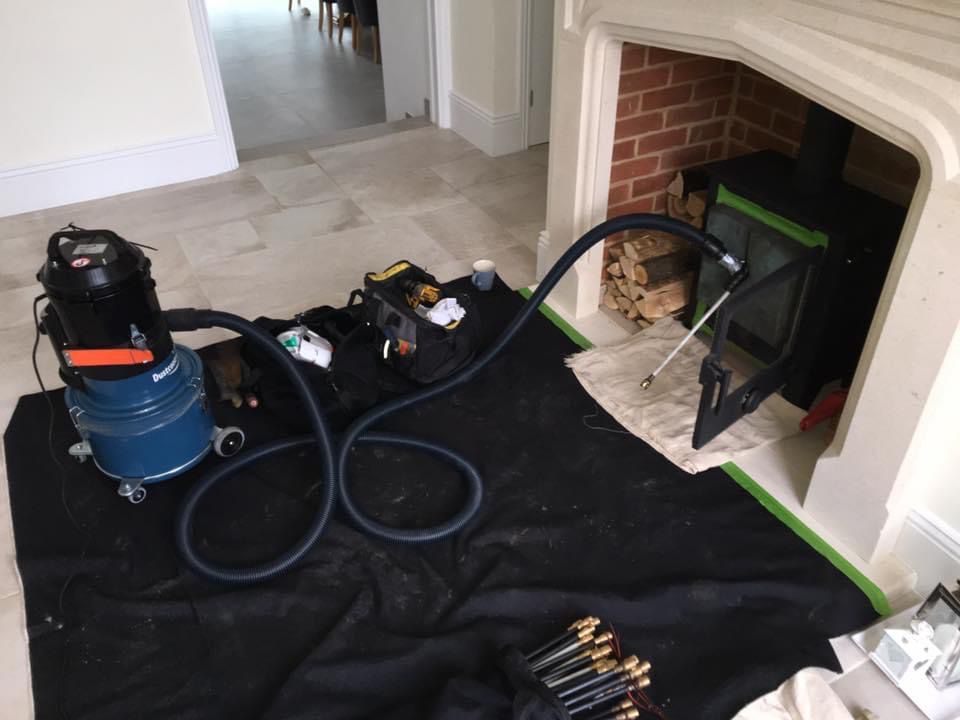 How Much Does A Chimney Sweep Cost?
We pride ourselves on offering very competitive prices for our professional chimney sweep services. Please contact us for our current price list of services and we will aim to respond to you within just hours of your request.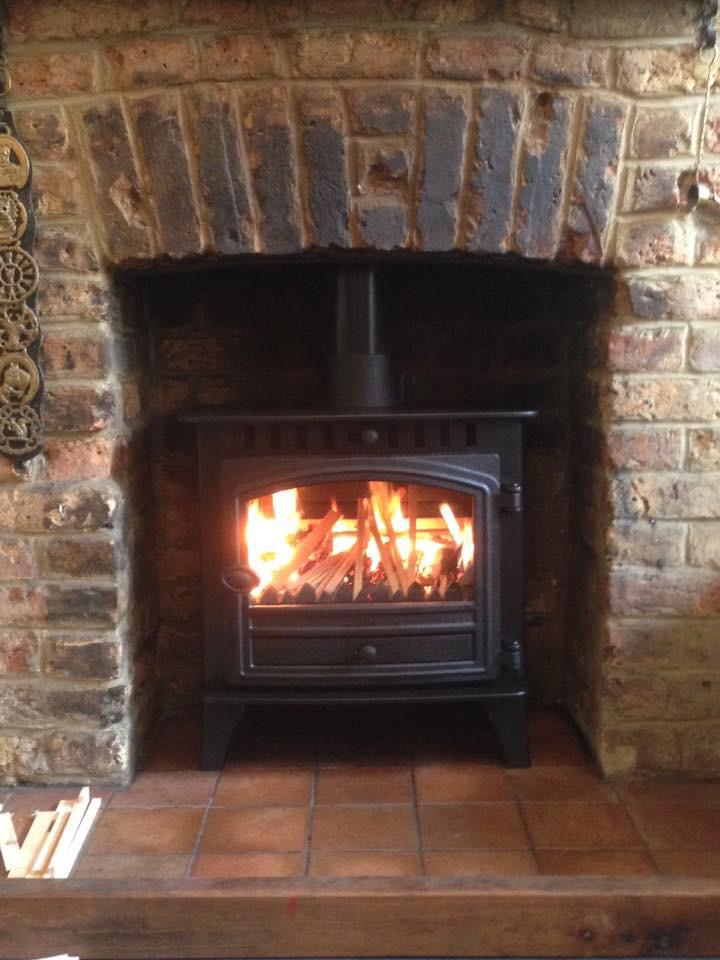 How Do You Complete a Chimney Sweep?
A professional chimney sweep begins by setting up protective covers and ensuring proper ventilation. They inspect the chimney's condition and measure creosote buildup. With safety gear on, they use specialized brushes and vacuum systems to meticulously remove creosote and debris, preventing fire hazards. A video inspection might be conducted to identify hidden issues. Thorough cleaning is followed by a cleanup of the surrounding area. The chimney sweep concludes by offering recommendations for maintenance and repairs if needed, ensuring the chimney operates safely and efficiently. Professionalism is maintained through meticulous work, adherence to safety protocols, and clear communication with the client.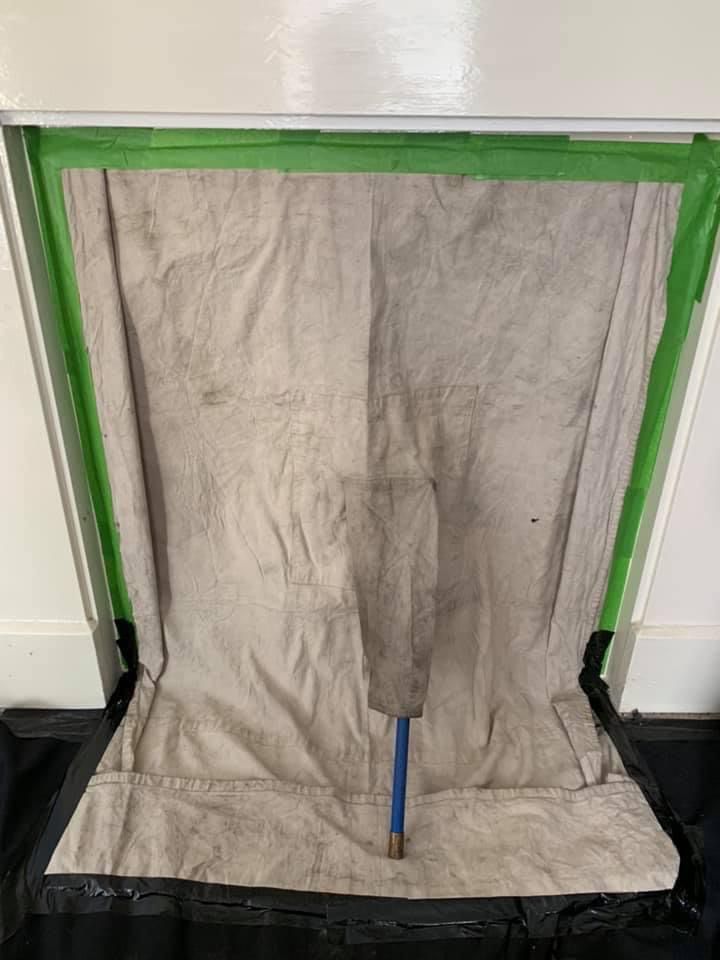 Log Burner And Multi-Fuel Stoves
If you are considering having a good quality log burner or multi-fuel stove installed into your home or business, then please check out our Log burner and multi-fuel stove page to explore the benefits and request a free, no obligation quote.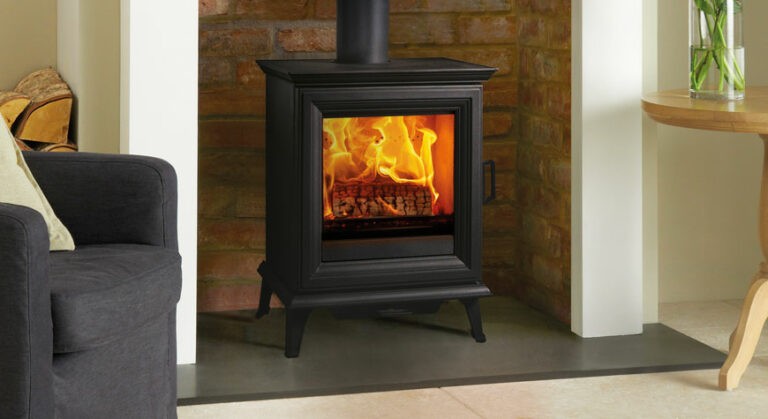 Benefits of a professional chimney sweep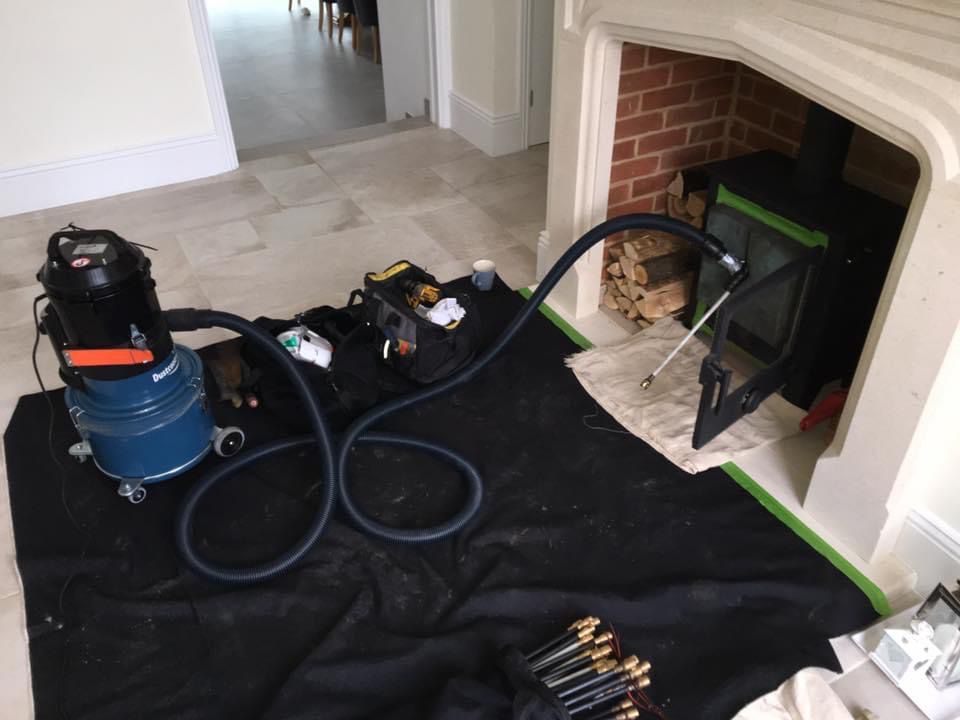 There are many benefits of having a professional chimney sweep of your log burner or open fire. As with all fossil burning appliances, over time a certain amount of residue, such as creosote and soot can build up within your chimney or flue liner, sticking to the edges and if allowed to build up can then either reduce the efficiency of your fire, or at worst create a fire hazard. Therefore it is recommended to have regular chimney sweeps of your appliance to prevent this from happening.
Keeping your home Safe
One of the biggest hazards that comes with a wood-burning fireplace is the risk of a fire. Our professional chimney sweep will ensure that any build up of combustible debris and soot is removed from your chimney.
Protect your warranty
Many people forget that part of most log burner and multi-fuel stoves warranty is to have it regularly cleaned and chimney swept.
Remove unwanted hazards
Birds and other living animals often like to nest in small confined places such as your chimney. Our professional chimney sweep will ensure that any unwanted hazards are removed from your chimney.
Extend life expectancy
Having your log burner and chimney cleaned and swept regularly enables you to maintain it all in tip top condition, extending the life expectancy of your appliance. Good quality stoves maintained can then last you a lifetime.
Certified for Safety
All our chimney sweeps are experienced and qualified, and authorised to complete the service certifying the sweep, issuing you a certificate of completion.
Peace of mind
Whilst our professional chimney sweeps complete your clean, they will keep an eye out for any potential defects that may either be there now or lead to issues in the future. If required they can carry out an additional camera inspection through the appliance and up the chimney.
Interested in a professional chimney sweep service?
If you are interested in a professional chimney sweep service, log burner or multifuel stove installation, please get in touch now to receive a quote or discuss how we can help. Drop us a message and we'll be in touch with you within 24 hours to get your process underway.
Start The Process Now
Why Work With Us?
If you are interested in a professional chimney sweep service, log burner or multifuel stove installation, please get in touch now to receive a quote or discuss how we can help. Drop us a message and we'll be in touch with you within 24 hours to get your process underway.
We Provide Assured Quality
We Aim To Make Things Human
We Are A Trusted Brand
We Are Specialists
We Support Small Businesses
Further Questions?
If you have any questions at all about any of our existing or potential quality Home Statement products or services then please get in touch.
Get in Touch