Service Overview
uPVC door installation
First impressions count!
Create that perfect entrance to your home with a stylish and secure uPVC door installation. There is a reason why uPVC doors are the most popular of all double glazing door installations, largely due to their look, versatility, easy maintenance and low cost in comparison to other quality door installations.
Great value uPVC doors
If you are working on a tighter budget, uPVC doors are the best choice you can make when looking for new external front and back doors. Whether you have a modern contemporary, or traditional home, you'll have no trouble finding a style that suits. As well as the look, the security of your doors and windows on your home is quite often of equal importance. Our uPVC doors are considered to be the 'best in class' as although they are a light weight option, they are made from extremely strong and durable material with a steel core for strength, and excellent security locking systems.
Our uPVC Door service
We are a passionate family run business with over 20 years of experience in the double glazing industry. Providing quality uPVC and composite doors, installing across the Southeast of England, including Kent, London, Essex, Surrey and Sussex. For a map of our coverage area please click on 'this link' to take you to our Google business page.
Our FREE, no pressure consultation service allows you to discuss all the uPVC door options and identify the ideal styles to complement your home. First choose from the appropriate profile, each with their own key benefits. We then have a catalogue of uPVC door styles to choose from, all with a vast array of customisation options. So we are confident that we can provide a style that will suit your taste and budget.
We then run through all the additional options to help complete the whole overall look of your door area, including the colours, surrounds, glazing and door furniture such as handles, numbers and letter boxes.
uPVC door colours:
Unlimited colour options available. White uPVC doors are still the most popular colour choice for homeowners. Previously this would have been because this was the only colour option manufactures produced in bulk, making them cheaper to afford. However, as home improvements and interior design has become more on-trend, more people are opting for coloured doors and windows with the aim to enhance the kerb appeal of their home and colour co-ordinate with the rest of their property, so the cost of coloured uPVC door options has reduced dramatically.
What is a uPVC door made of?
UPVC doors are made by encasing an insulated steel frame in un-plasticized polyvinyl chloride (UPVC) to create a sealed unit which is strong and thermally-efficient. UPVC doors do have a more plastic feel than composite or other door types, but they are a more affordable option if you have a smaller budget.
What's the price difference between uPVC and composite doors?
uPVC doors can be upto 60% cheaper than their Composite door equivalents. Both styles offer excellent value for money, especially in terms of energy savings, and both offer improved home security. The cost difference is mainly due to the build quality, with composite doors being manufactured in a more sophisticated way, using materials and techniques which are costlier.
Composite door installation
If you have a higher budget to play with then we fully recommend considering one of our quality composite door installations.
If you would like a quote for any of our double glazing door or window options then please contact us.
Stylish & secure external door options
We offer a wide choice of double glazed external doors, with high quality furniture and intelligently designed multi-point locking system. These include:
Sliding patio doors
French doors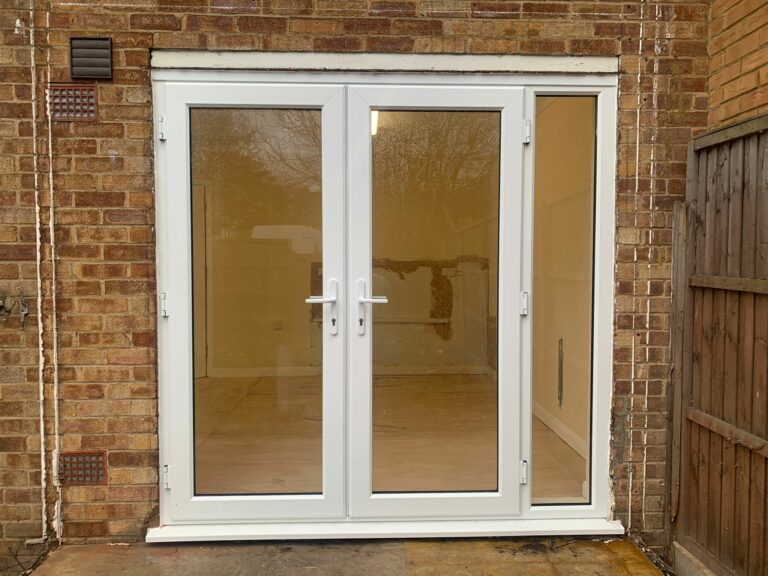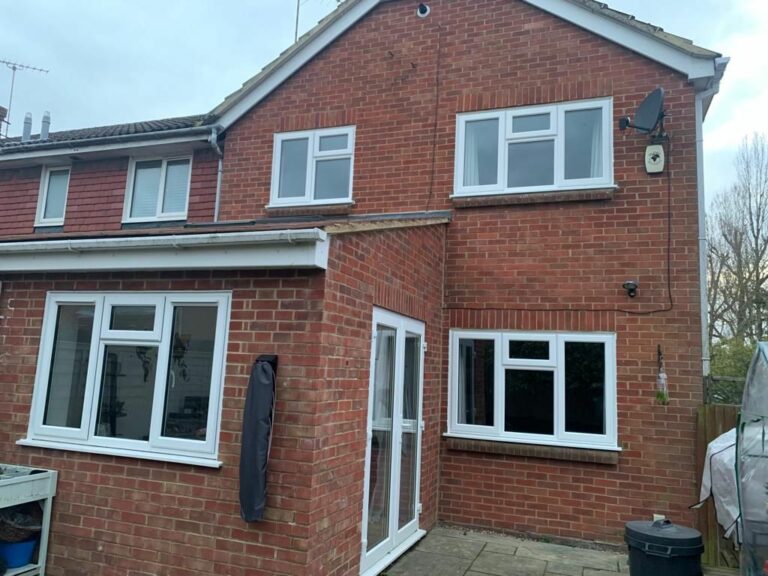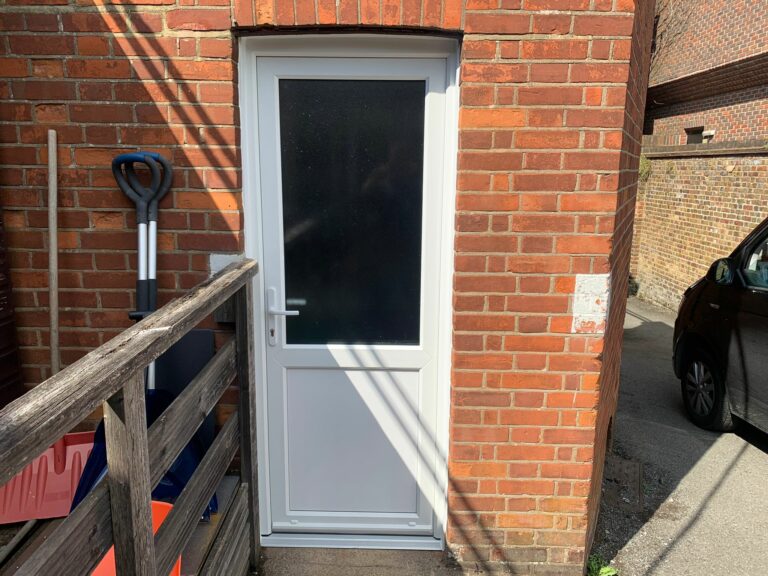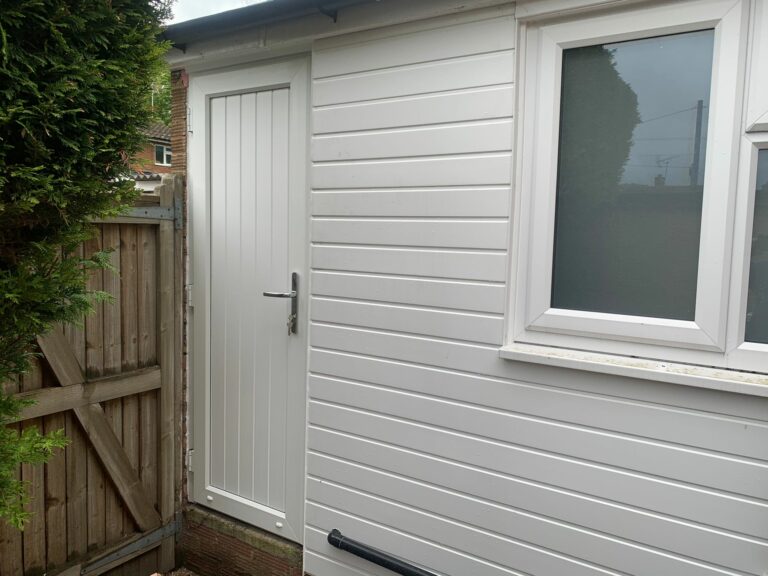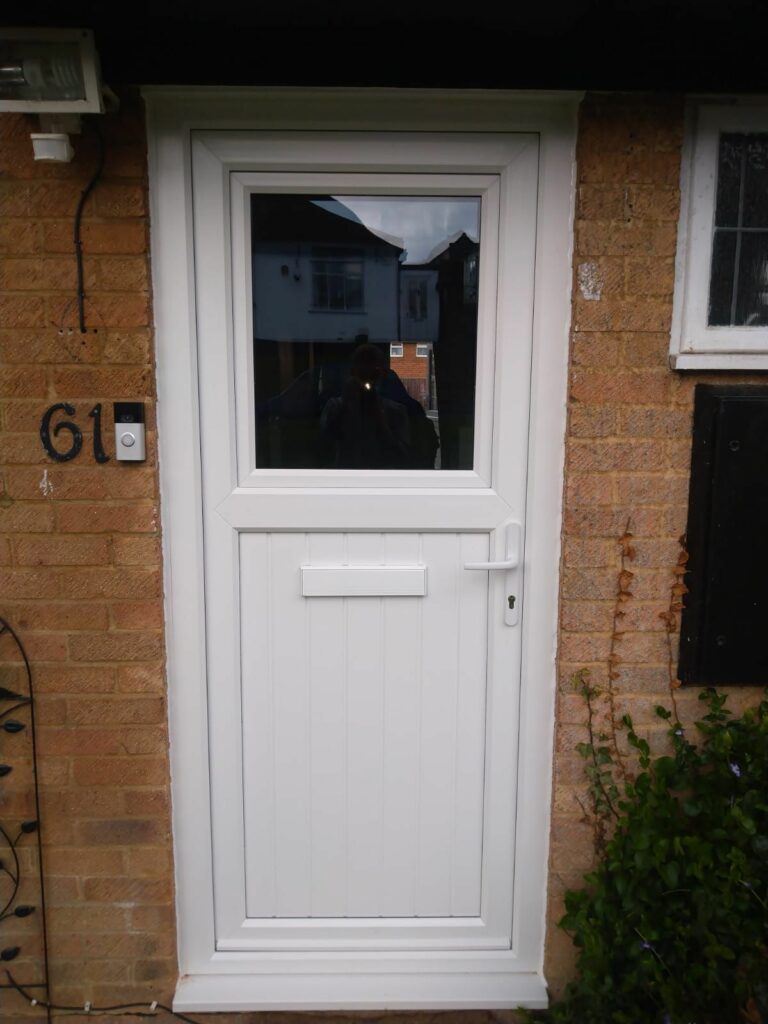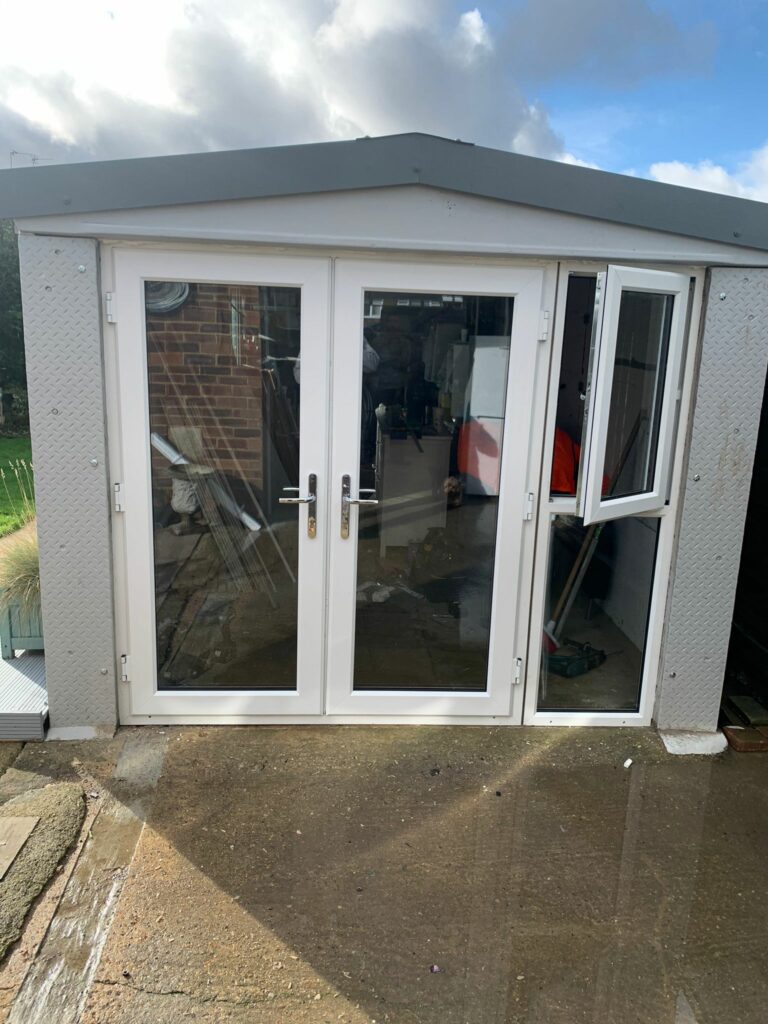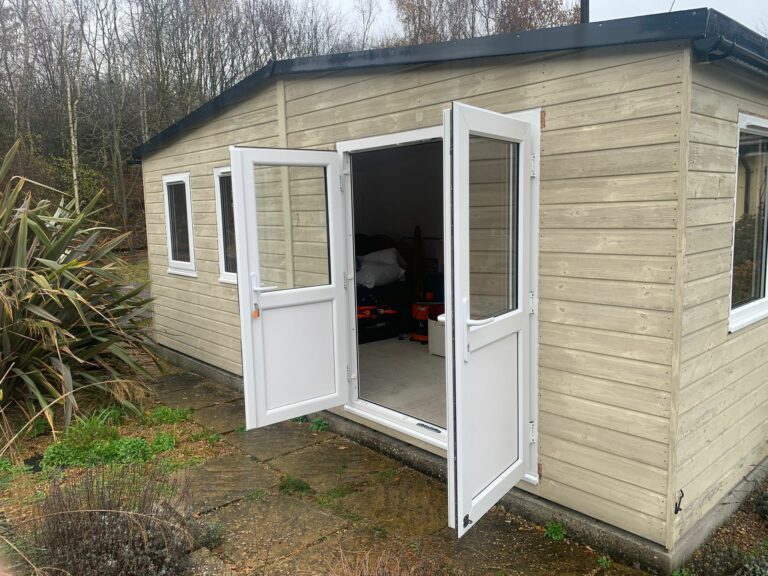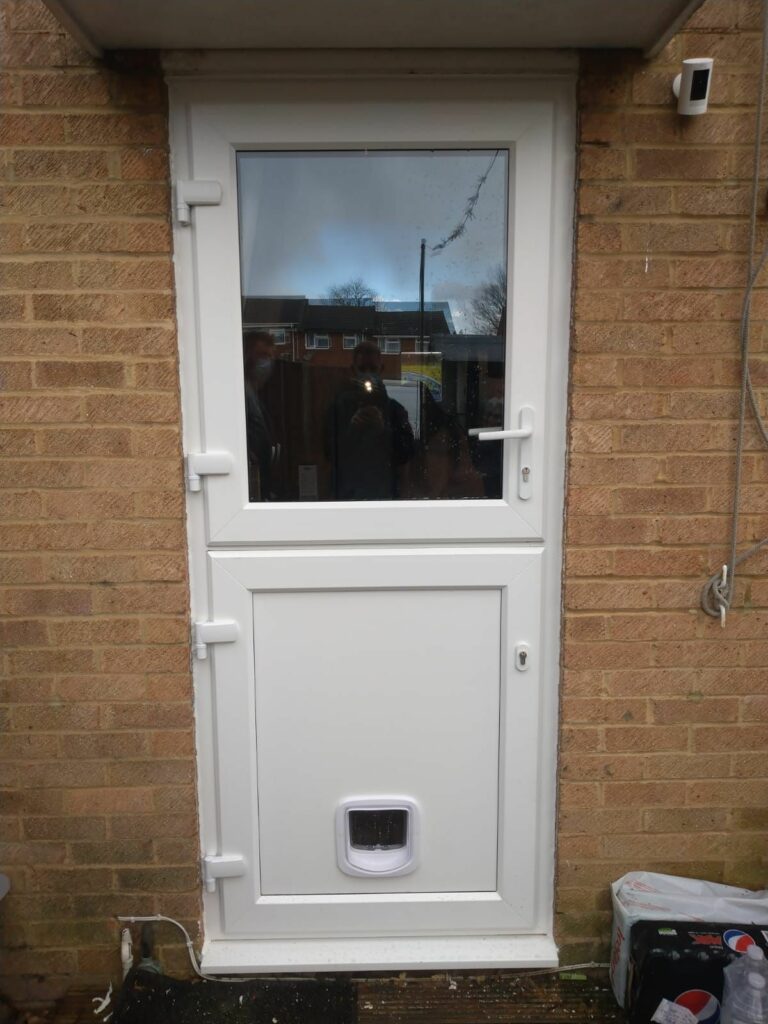 Benefits of a uPVC door installation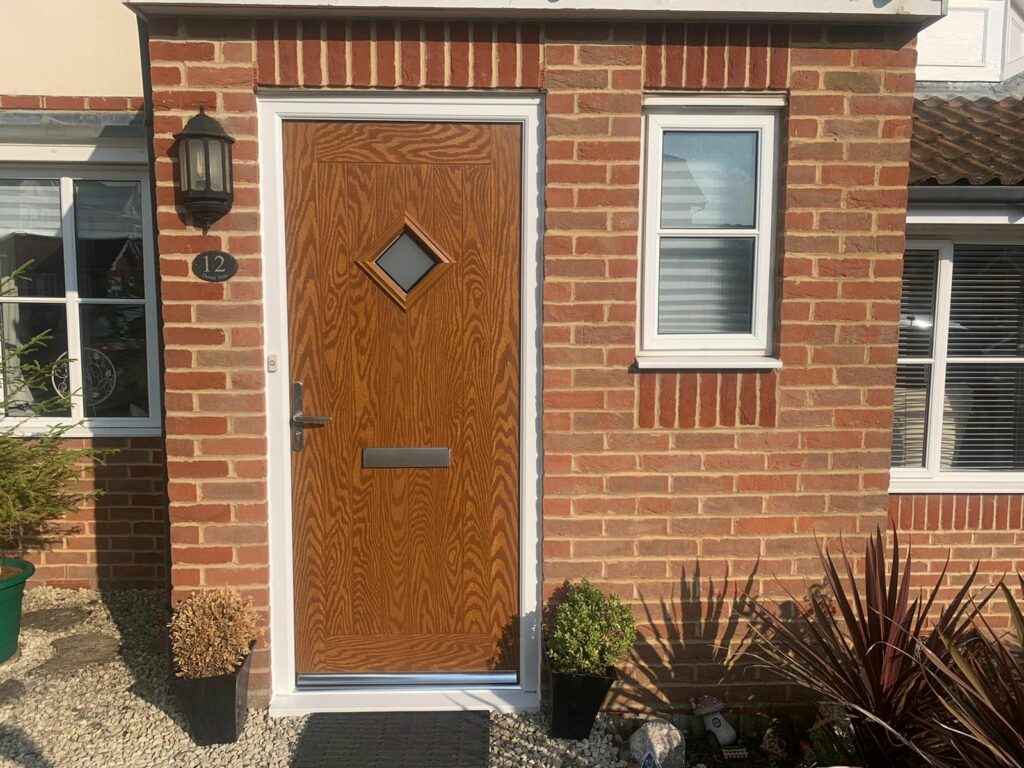 uPVC doors are the perfect solution for home and business owners looking for an all round solution. They are more cost effective than composite doors and less maintenance than wooden doors. The enormous colour and style options available makes it easy to co-ordinate the external look of your home, whilst keeping your home warmer, and quieter by reducing any noise pollution.
The light weight material makes it easier to handle and install, however the build quality ensures that the door will be long lasting whilst keeping your property safe and secure with modern multi-locking system options.
Great value uPVC doors
The cost of a quality uPVC door can be upto as much as 60% cheaper than an equivalent composite door making it great value for money.
Energy efficient
Perfectly fitted uPVC doors not only stop drafts, but their multi-chambered profiles improve their insulation capabilities, which will benefit your standard of living and save you money.
Durability
The average life span of UPVC windows can range between 40-80 years and are made from mostly recyclable materials to sustain minimal long-term impact on the environment.
Safe and secure
Top quality multi-point locking systems ensure that your property, and its contents are kept safe and secure for many years to come.
Low maintenance
A uPVC door will never need painting, will not rust, and are resistant to weathering. Simply clean with a damp cloth.
Acoustic performance
uPVC doors are the perfect addition to your home if unwanted noise is a problem. It has the ability to reduce noise levels within your home by as much as 50%
Interested in a uPVC door installation?
If you are interested in our uPVC door installation or any other door or window requirements, get in touch now to get a quote or discuss how we can help to transform your home with style. Drop us a message and we'll be in touch with you within 24 hours to get your process underway.
Request a Quote
Why Work With Us?
If you are interested in our uPVC door installation or any other door or window requirements, get in touch now to get a quote or discuss how we can help to transform your home with style. Drop us a message and we'll be in touch with you within 24 hours to get your process underway.
We Provide Assured Quality
We Aim To Make Things Human
We Are A Trusted Brand
We Are Specialists
We Support Small Businesses
Further Questions?
If you have any questions at all about any of our existing or potential quality Home Statement products or services then please get in touch.
Get in Touch